Binidalí House 
Menorca, Spain
The south east coast of Menorca is characterised for hosting the prime located urbanisations on the island. Binidalí, where LUV is currently developing different architecture and interior design projects, is one of these prime areas, with beautiful sunsets and attractive white Mediterranean properties.
Luxury organic architectural design
This luxury villa was developed to become a little gem, a refuge to escape to, away from the big European capitals, a true Mediterranean retreat in which to relax and disconnect.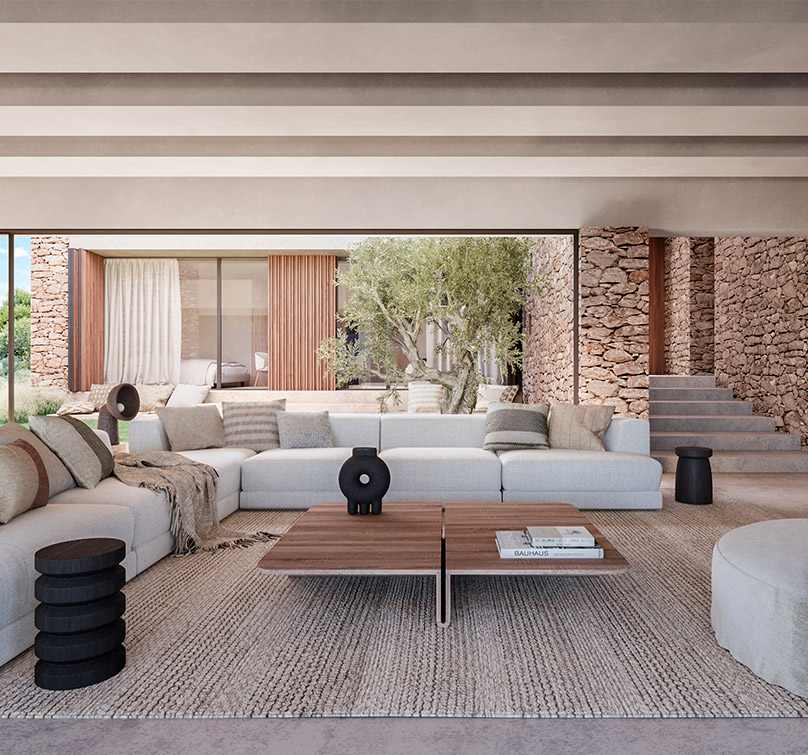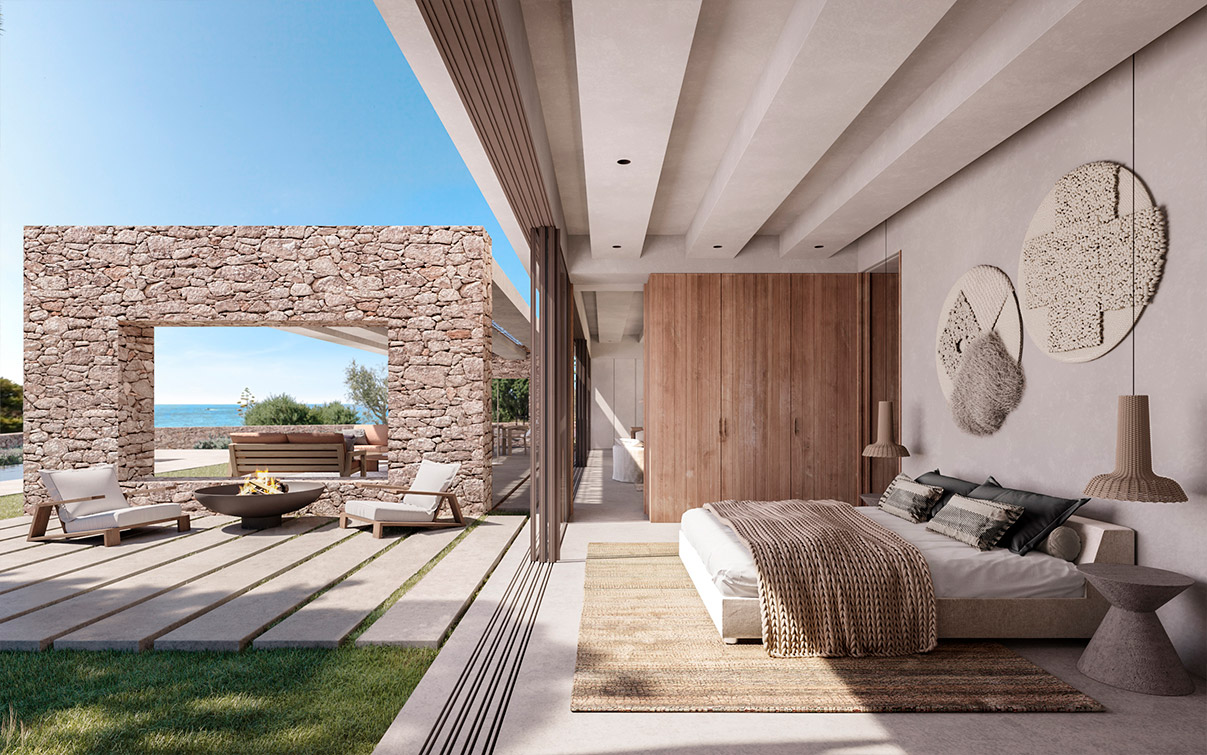 Local materials to extol respect for the island
The use of local materials, and the simple approach to the volumes, enhance the Menorcan character in residential architecture, connecting the project to the place where it belongs.
Different degrees of lime stucco, along with rough dry stone textures, ensure the utmost sensorial experience, and the use of glass doors that can be completely stacked, blurs the limits between indoor and outdoor spaces, making the most of natural light and surrounding nature.