Cap de Barbaria Villa
Formentera, Spain
Formentera, the smallest of the Balearic Islands, becomes a haven of rest and serenity for those who visit it. From its beaches and cliffs, you can perceive and enjoy an off the clock lifestyle, feeling in perfect harmony with nature.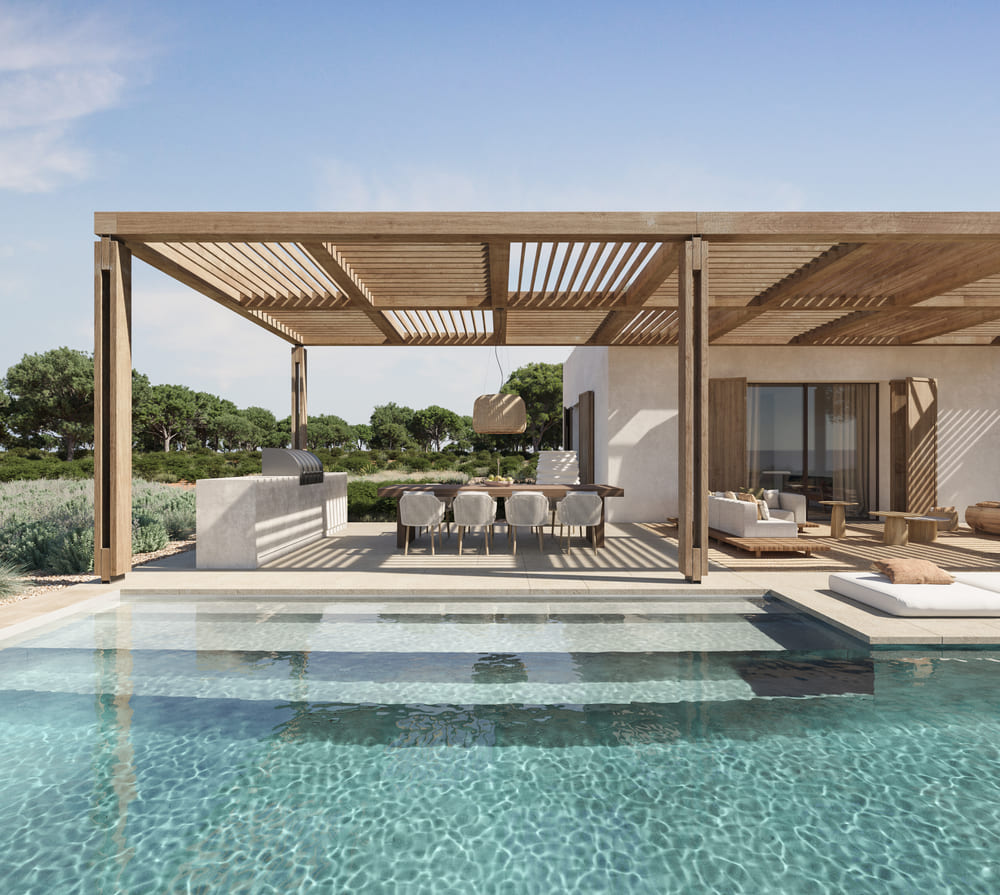 A villa in a location with history
The Cap de Barbería lighthouse is an imposing architectural element that marks the southernmost point of the small Pitiusa island off Ibiza, and a one-off construction with panoramic views of the horizon. An ideal place from which to contemplate sunsets that, reflected from the rocks, are clear and abstract at the same time. Near this setting is where our latest project on the island is based.
Everything that can be asked for in a luxury villa
The architectural design of the Villa is divided into two floors (a basement and the main floor) as well as a rooftop, and it holds all characteristics that can be expected from such a unique home.
The Cap de Barbaria Villa, in addition to having three ensuite double rooms, a living-dining room with a large kitchen (and a wet kitchen), has a rooftop designed to prolong life spent outside, with a green vegetation roof, chillout area and outdoor kitchen.
On the ground floor, the basement has been divided into three different spaces, a wine cellar, a home cinema, and a wellness area with a gym and water area.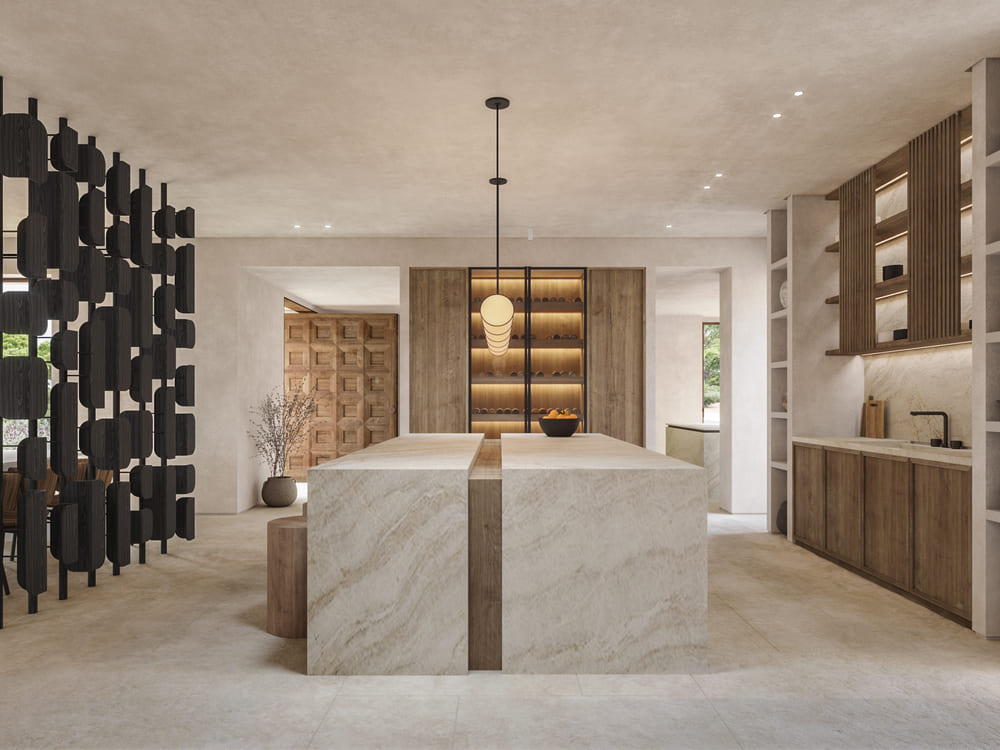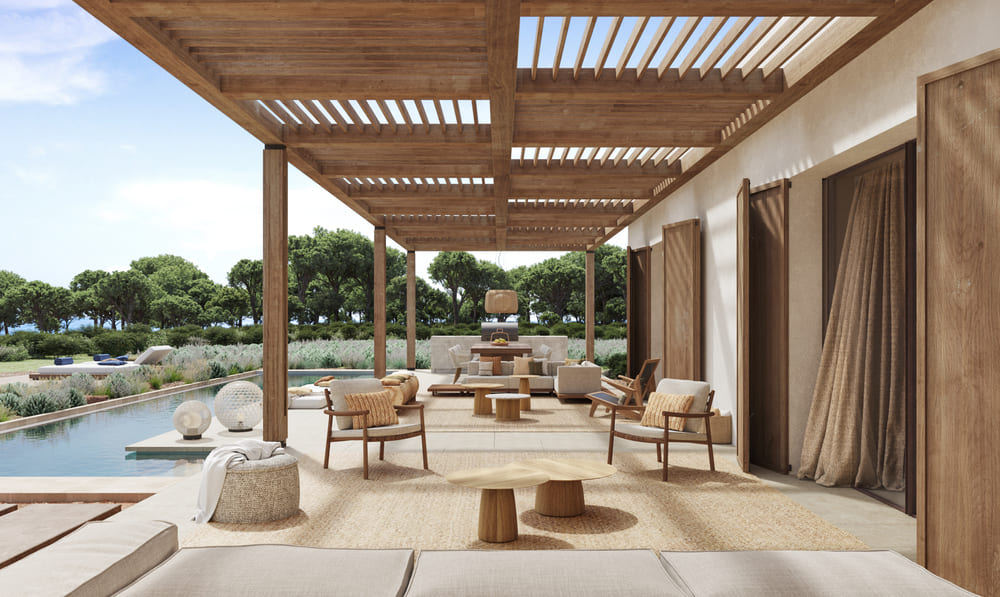 Mediterranean personality inside and out
The garden is designed to become an oasis of calm and to be a reflection of the Mediterranean lifestyle, which is why the villa has covered terraces converted into outdoor lounges, a wooden pergola and a south-facing pool.