Duplex Penthouse Pg. Sant Joan
Barcelona, Spain
Located in one of the most important walkways in the city of Barcelona, this contemporary family duplex apartment offers simple sophistication throughout its rooms and common spaces.
An urban family haven
All through the living room, kitchen and dining room, dark marble provides a contrasting background in combination with natural light flooding through the large windows and shining over all the floors of the social areas.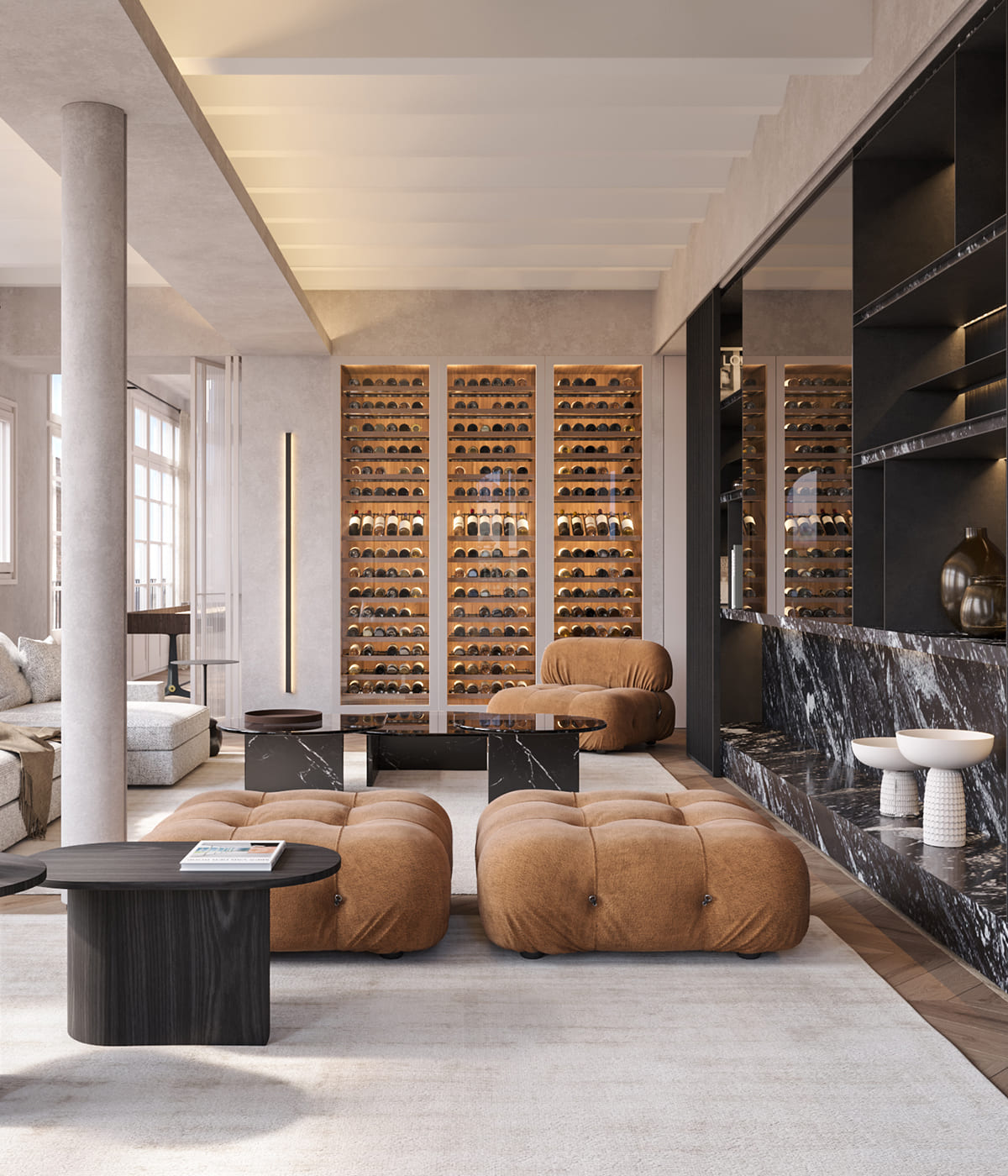 An interior with a Mediterranean atmosphere
This interior design project presents a luxurious atmosphere of modern, urban lifestyle, and is designed to be fully enjoyed by its inhabitants. Here we have an apartment that has transformed the typical Barcelona Eixample modernism, combining classical elements, such as hydraulic tiles, with other more updated versions.