Formentera House 
Balearic Islands, Spain
Formentera with its idyllic sandy beaches and wonderful sea views is the smallest and most southerly island in the Balearic group. Being able to build on this remarkable island is an extraordinarily unique opportunity due to the limited availability of land for new construction and subsequent high demand for the same.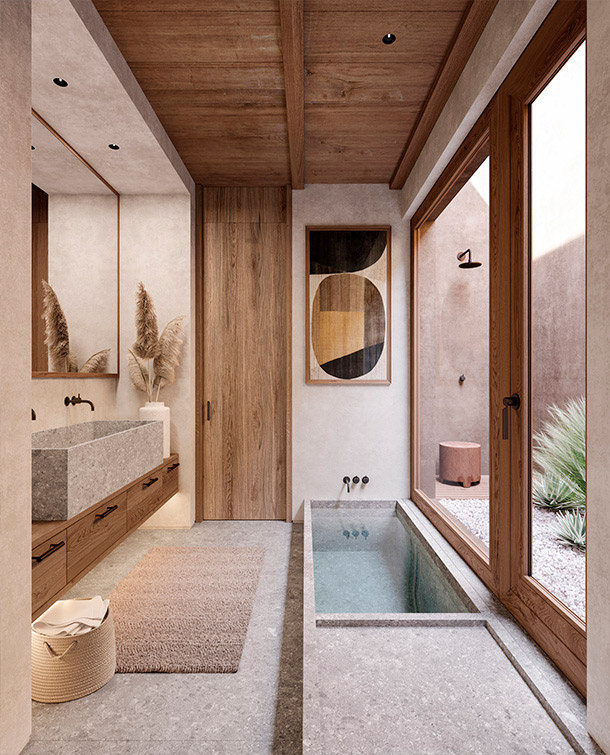 A Mediterranean villa for relaxation and disconnection
We have the privilege of developing a property tucked away in a very special setting, in the Cap de Barbaria area, looking towards the east of the island, with some of the most beautiful sunsets.
Timelessness and island style
This house of timeless contemporary design is divided into units closely connected to nature, making it the perfect frame for magical Mediterranean views. There are cosy shaded spaces, areas to be enjoyed with friends and family and also a subterranean wine cellar excavated directly from the natural island rock. Of typical Formentera style, and always respecting local aesthetics and construction, we have made use of Mediterranean island materials, ochre colourings and the presence of noble Sabina wood elements.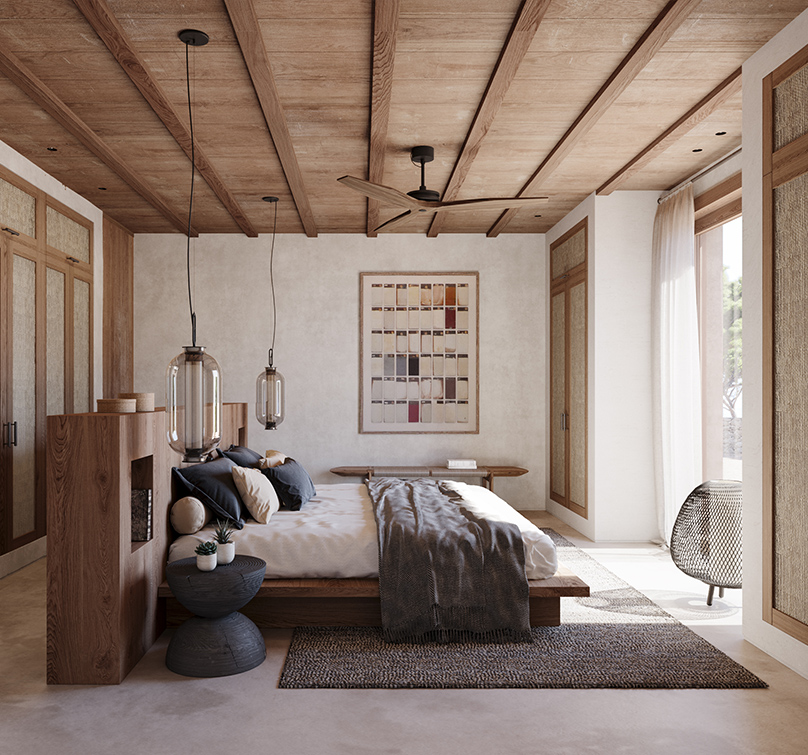 Sustainable architecture project
This project has used the maximum of local materials, minimised the carbon footprint and used sustainable ecological systems for maximum energy efficiency. The construction has been carried out in close collaboration with the OUA Firm of Architects.