Ibiza Villa
Balearic Islands, Spain
Our Mediterranean projects are based on the fundamental pleasure of living, being immersed in the beauty of architecture and interior design simplicity, a type of luxury that does not focus on the external, but rather on inner satisfaction and wellbeing.
The Mediterranean luxury
Villa Ibiza is a mix of materials and colours that create the perfect balance for privacy and connection with the outdoors.
Wood, stone and local materials are used down to the last detail in order to fully enjoy the Mediterranean lifestyle in total comfort.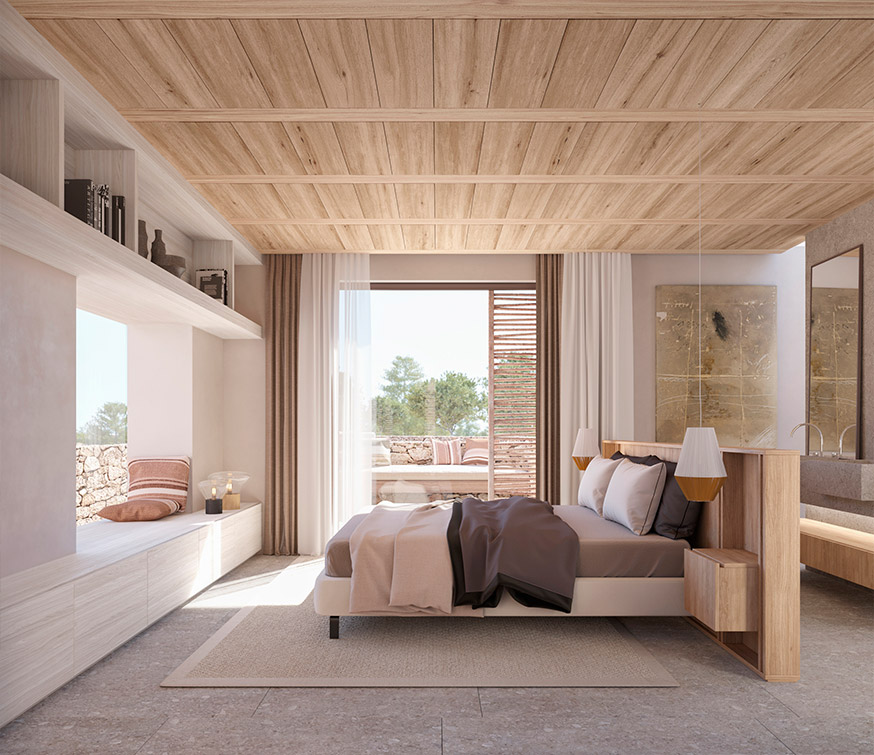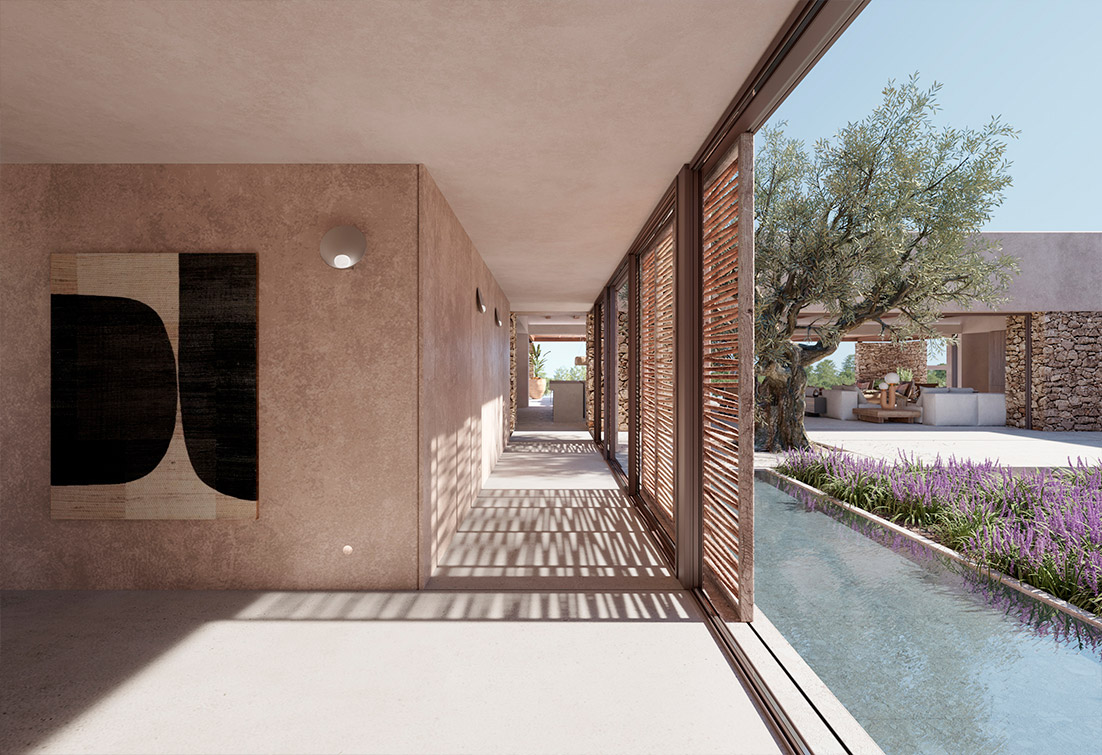 Local elements to enhance the island vibe 
The project perfectly blends contemporary and traditional island design, offering a unique experience for those seeking a balance between style and comfort. This villa also includes a wine cellar, a rooftop bar, sauna and spa areas with an indoor pool, and a gym space.
Outdoor spaces completely usable
The open spaces coexistwith the gardens surrounding the villa. Through craftsmanship and the latest technologies our intervention has achieved the creation of a privileged atmosphere.
The outdoor spaces areformed by beautiful terraces, a salt-water pool facing the south and an incredible expansive garden. Its terrace features unique elements that transform the space into a magical environment in which to unwind.