Jorge Juan Apartment
Madrid, Spain
Madrid is becoming one of the most active capitals in Europe, with buzzing activity and continuous growth. The crossing of the Jorge Juan and Lagasca streets is home to our latest luxury flat design project in the busy capital, and one of the most iconic locations in Madrid.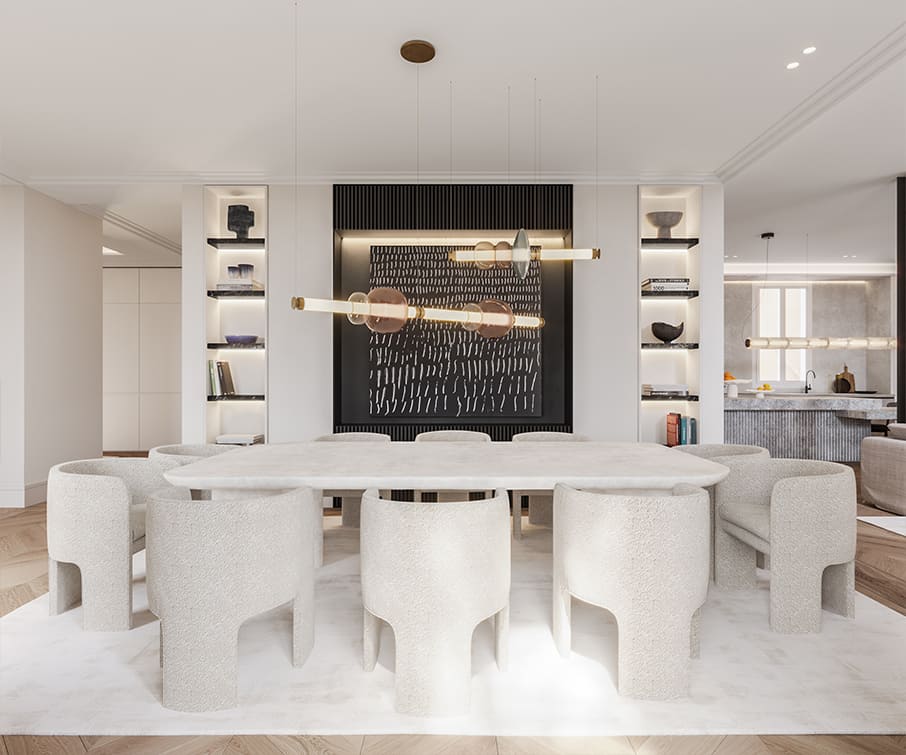 A contemporary flat in the heart of Madrid
This flat features a very rare characteristic making it unique, a 40m long façade facing the street, giving rise to an impressive amount of natural light flooding into all interior spaces.
Maximising all areas and natural light
Our intervention has been focused on maximising the openness of all spaces (previously a clutter of small rooms), connecting the social areas to ensure the pleasure of daylight and a sense of grandeur.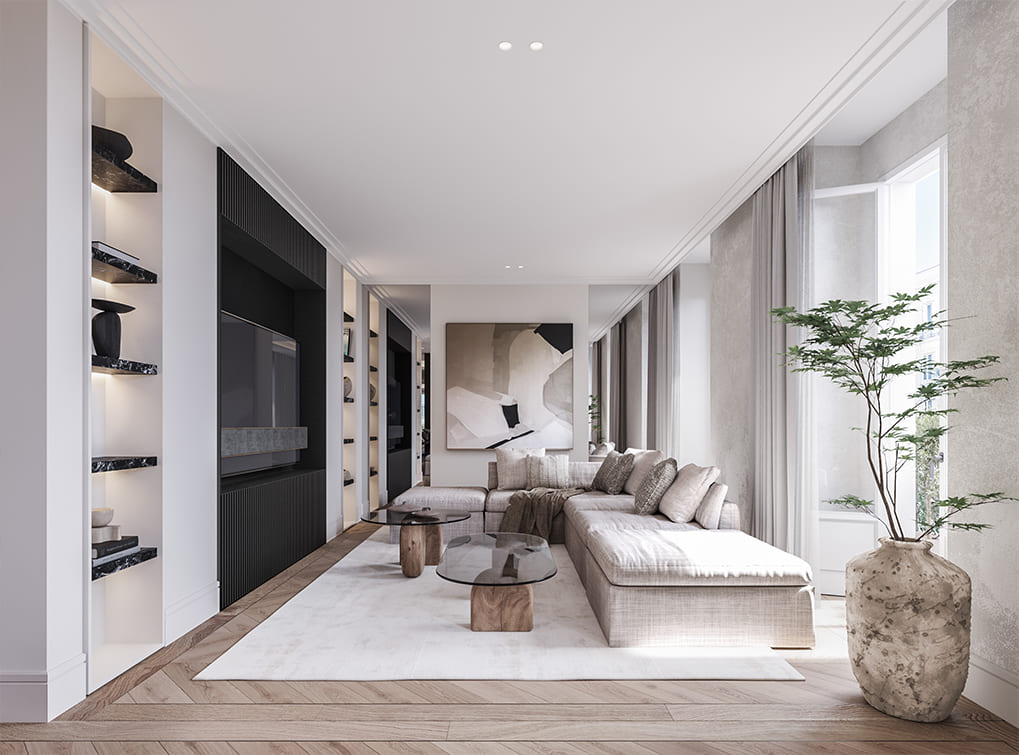 A personalized project to enhance its inhabitants' lifestyle
The property owners enjoy cooking as one of their main passions, and therefore the kitchen has been placed as the core of daily life activity, positioned at the centre of the apartment. The kitchen features a marble sculptural isle, making it one of the main focal points in the space.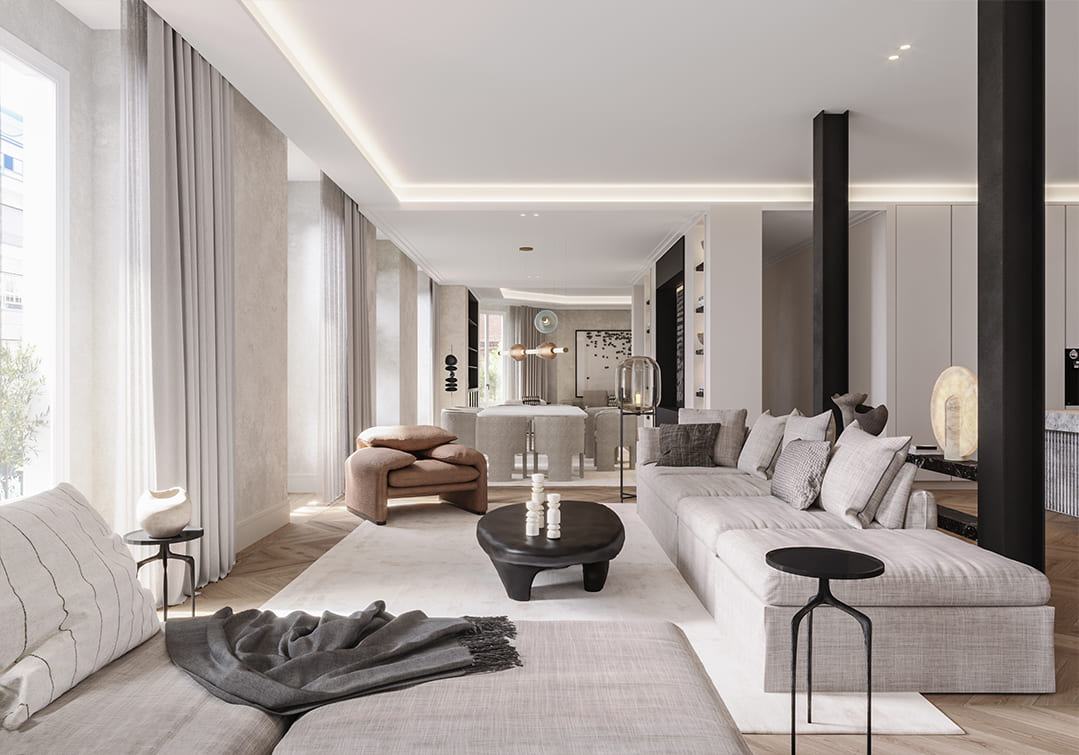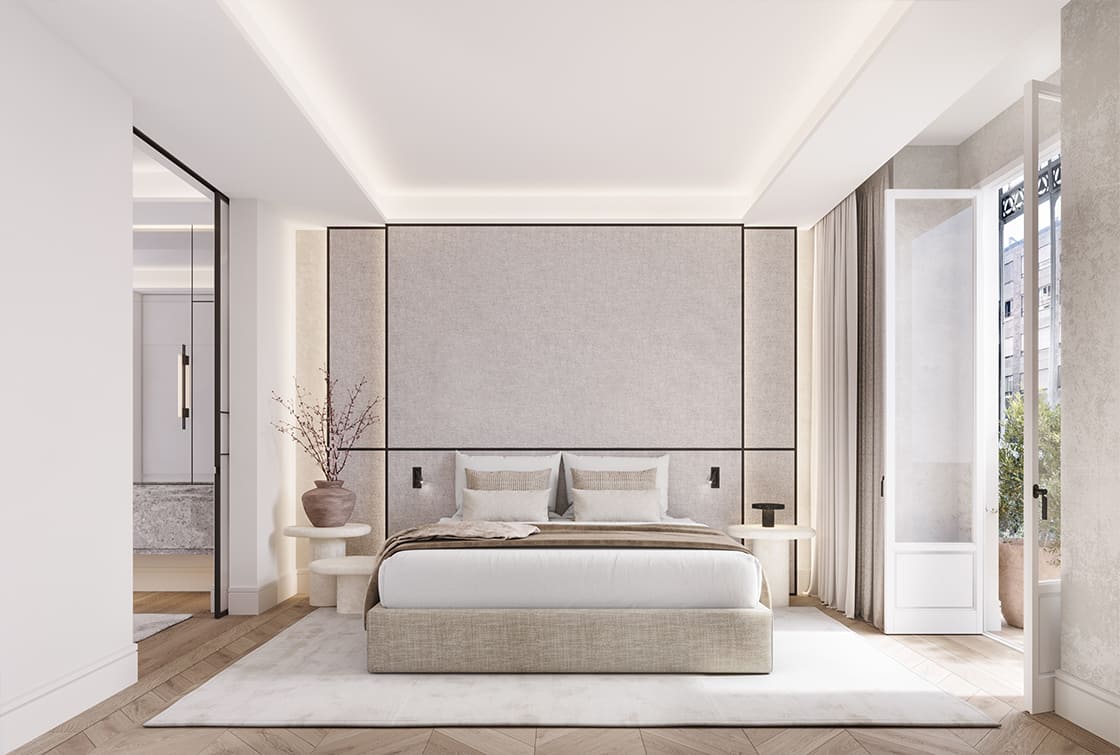 Contemporary luxury with an urban atmosphere
This 500m2 flat has been designed to meet a contemporary way of living whilst maintaining the historical look and feel of the existing building. The classic approach to Madrid's interior designs has always been taken into account, with the careful selection of natural and timeless tactile materials, comfortable soft furniture, singular decorative lights and a customised selection of art collector pieces.