Optima Network Headquarters
Barcelona, Spain
The work environment has changed in a radical way over the last years, we no longer focus on production only, but also on social interaction, relaxation and wellbeing, all interlaced in inspiring luxury design ambiances that promote a creative approach whilst enhancing the sense of belonging.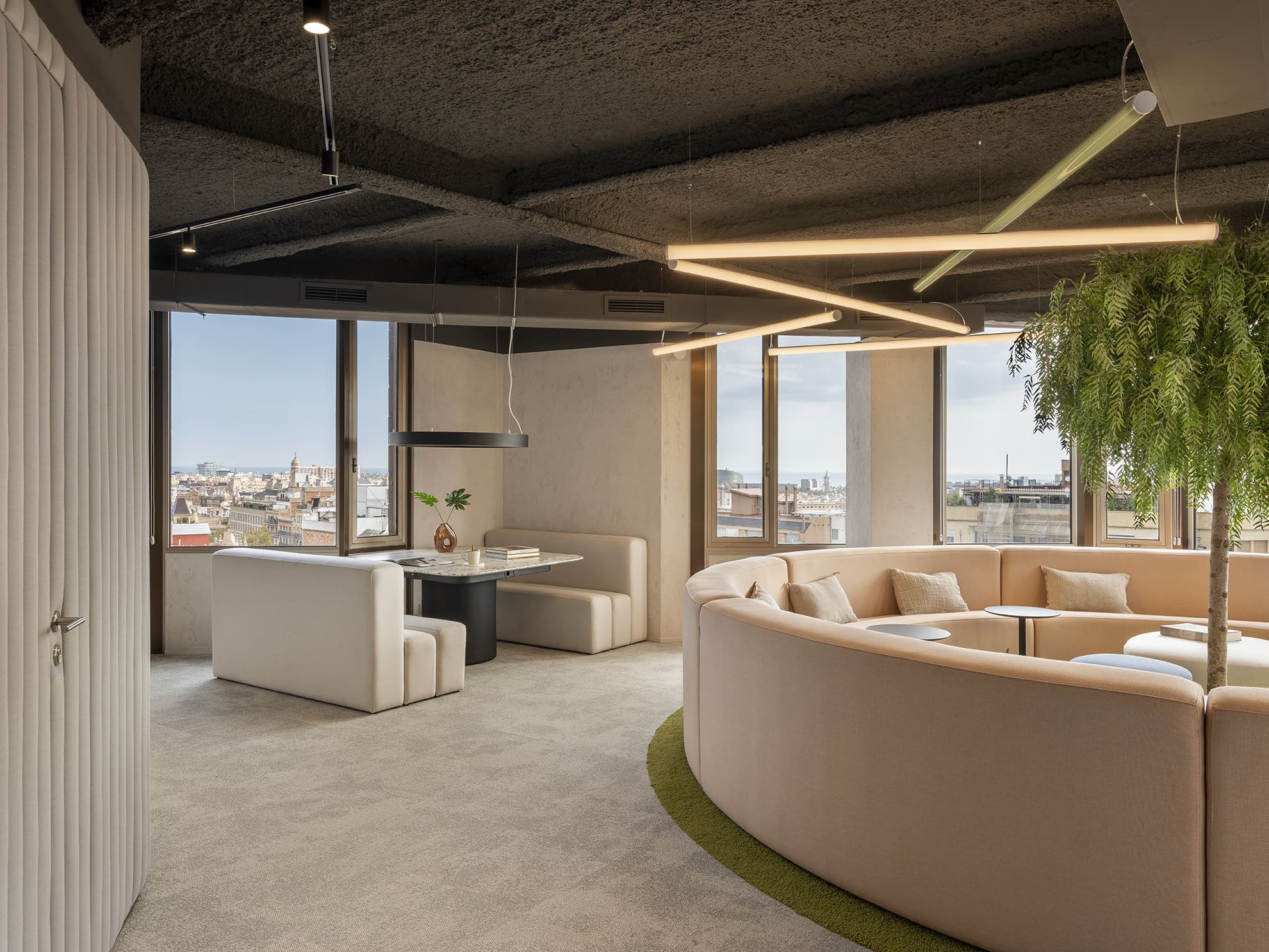 The design expresses the brand's values
Optima network is a young and incredibly successful online technology development company which is proud to reinforce their brand values through their workplace, with an unconventional attitude of freshness, transparency, precision, and extreme professionalism.
Creation of unique and personalised spaces
Located in one of the highest office towers in Barcelona, this corporate architectural project reflects the ambitions of the brand, and furthermore adds a new dimension to the distinctive ways of working of the company, through the incorporation of different war rooms, chill areas, light-hearted meeting zones, arcade, play areas, open kitchen, circadian changing light fixtures, giant KPI screens, plus a large etc. of features integrated into a wide-open office, that blends into and enjoys its surrounding 180º view towards the Mediterranean.