Padilla Apartment 
Madrid, Spain
Simple sophistication is a key ingredient in this contemporary family flat located in the central area of Madrid.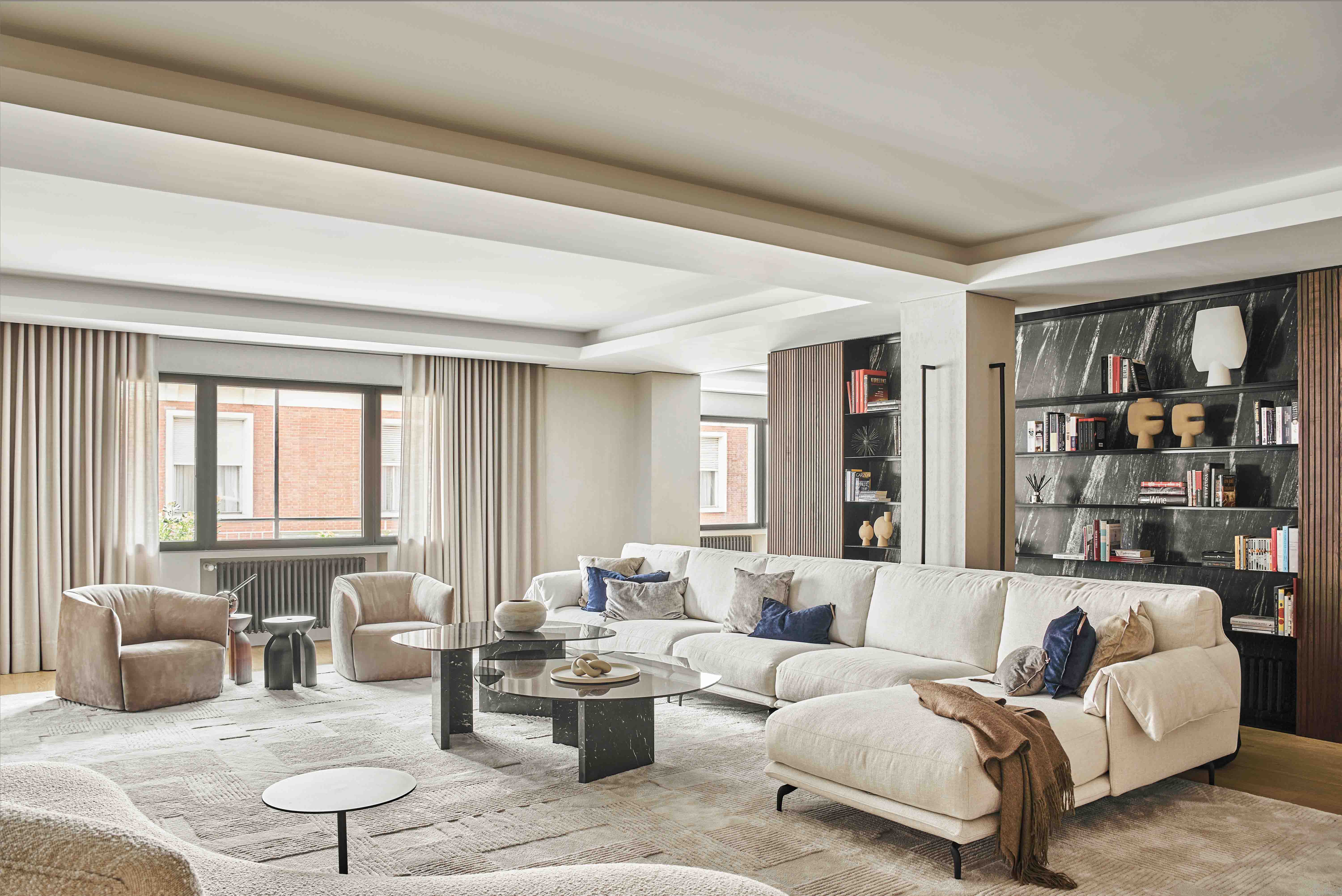 Luxury interior design in the center of Madrid
Undertones of contrast are attained with the presence of dark marbles and mirrors in the living space, kitchen and dining area. Mirrors are placed at strategic points in the flat in order to maximise the illusion of height.
An apartment with an urban and family atmosphere
The generously sized living area integrates the attractive kitchen of freestanding island design and the dining area into one, perfect for family life and enjoying the company of friends.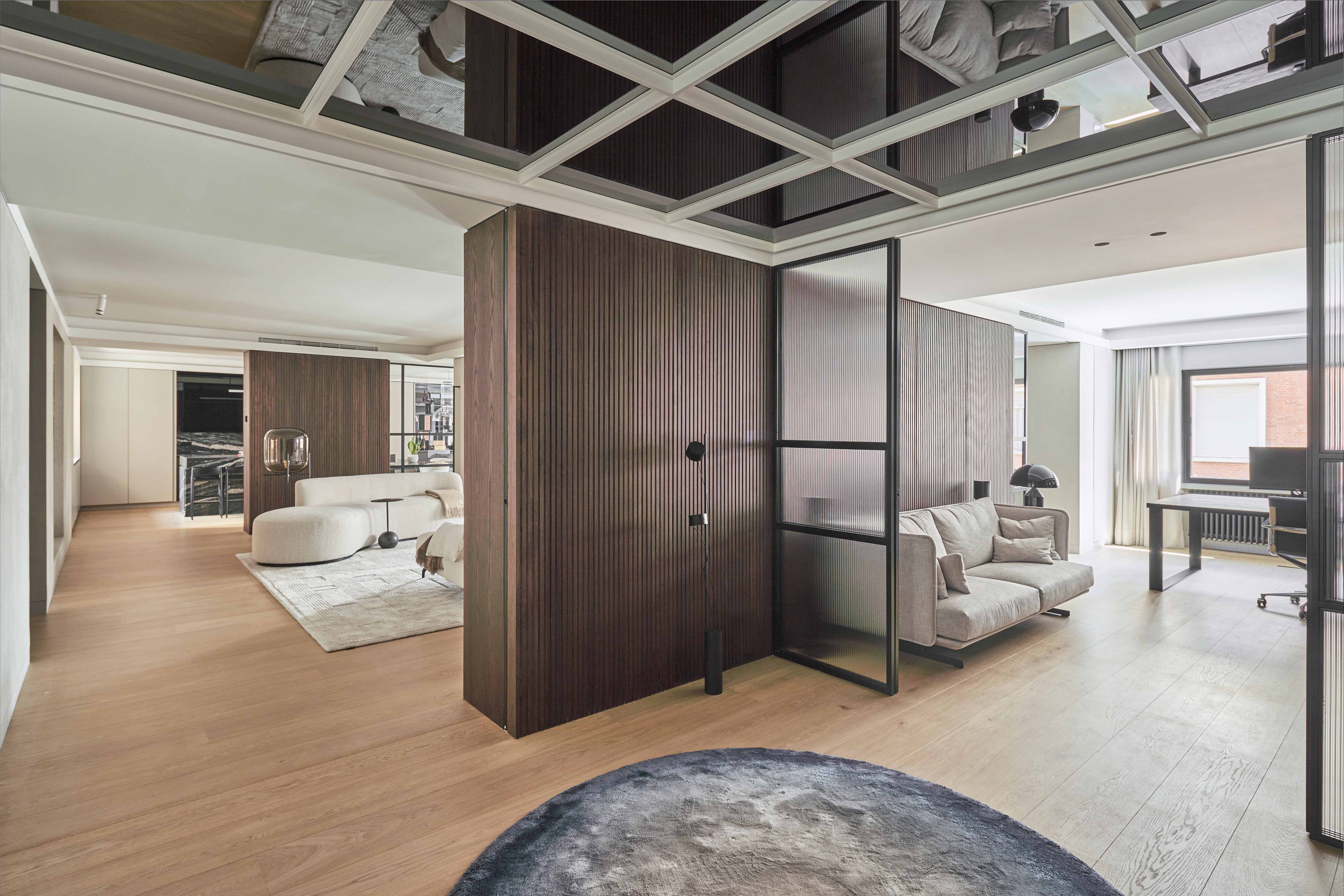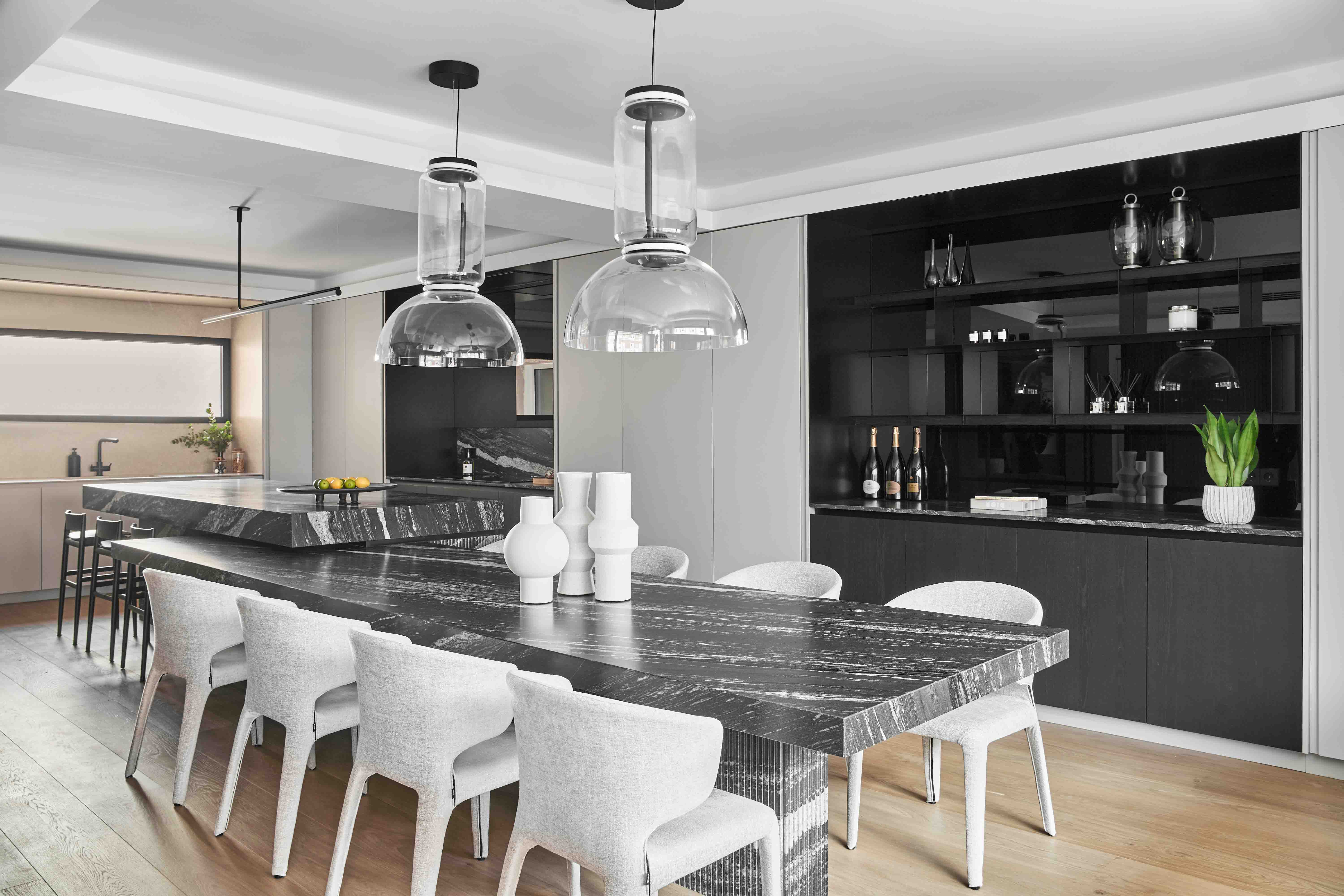 Of open plan design, natural light is drawn into this flat presenting a light and airy atmosphere, that takes advantage of noble and tactile materials such as solid brushed oaks for the flooring and an elegant décor of luxury flat interior design throughout.
This project in the capital city is designed to be enjoyed to the full, a contemporary life style of peace and comfort.