PG de Gràcia 
Barcelona, Spain
Paseo de Gracia is the most renowned avenue in Spain, known for hosting the most iconic modernist buildings of architectural excellence in Barcelona.
An urban flat in the heart of Barcelona
What was once the 'principal' floor of one of such icons, reserved only for distinguished families since the early 20th century, has been recently transformed by LUV Studio, seeking to add a contemporary way of living in such a classical and beautiful environment.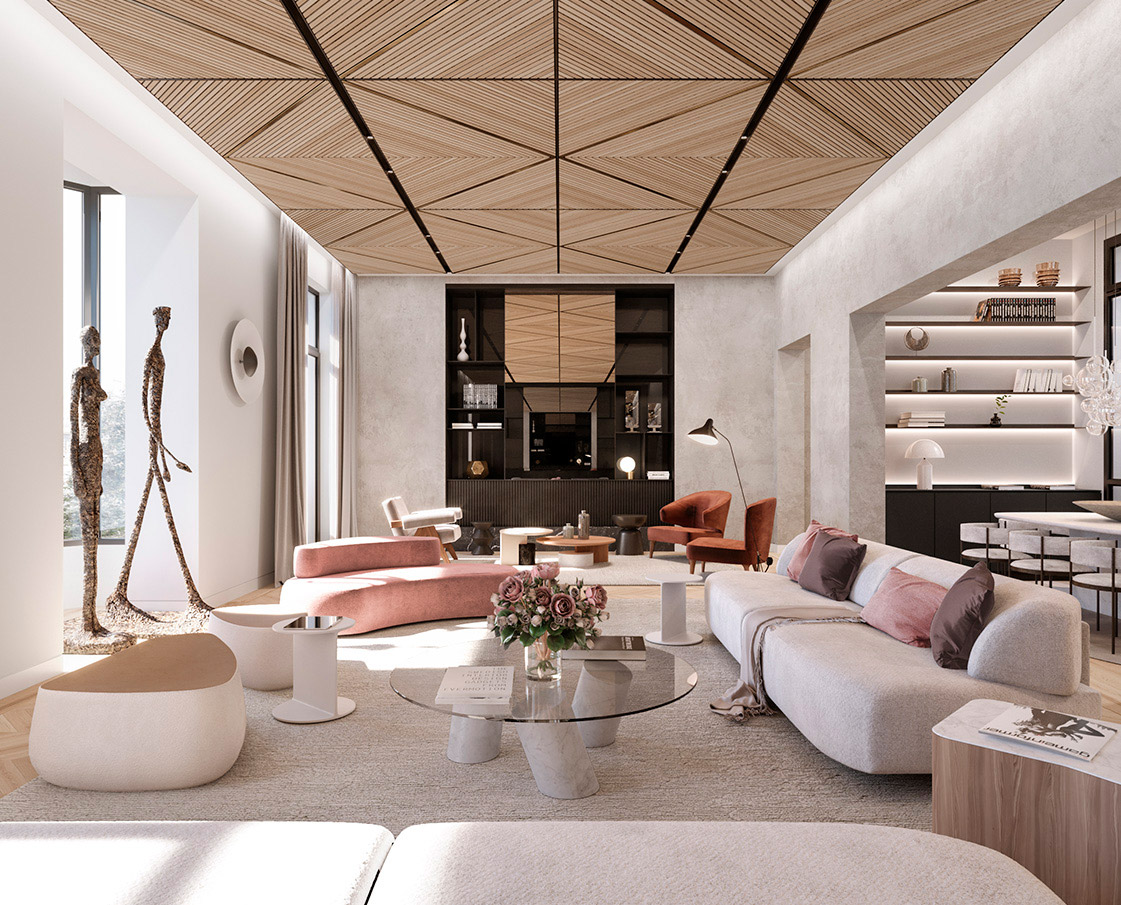 Large space, high ceilings and contemporary design
The high-ceilinged flat of 350m2 was completely free of ornamentation of any kind when presented to us, which offered us the privilege of re-creating classical details in a contemporary way, such as wooden textures that recall the classical coffered ceiling and beams placed in the 4m high living room.
Natural light, the main character
This open plan luxury home interior project makes the most of all the spacious areas, making use of exceptional materials throughout, whilst enhancing its open views to the avenue and the inner courtyard greenery. In balanced and elegant muted shades of colour, the décor has a calming effect. Modernist strong colours and marbles are used at the kitchen dining area complete with a dining space and elegant arrangement of living areas.