Rue Monge Apartment 
Paris, France
Located in the 7th Arrondissement, the most prosperous and prestigious residential area in France, this sophisticated modernist design flat is a true delight for the senses.
A timeless flat in the heart of Paris
Timelessness is evident in every corner of this flat through the use of noble and textured materials, as well as a palette of light and neutral colours, enhanced by the immense amount of natural light that enters through all the floor-to-ceiling windows.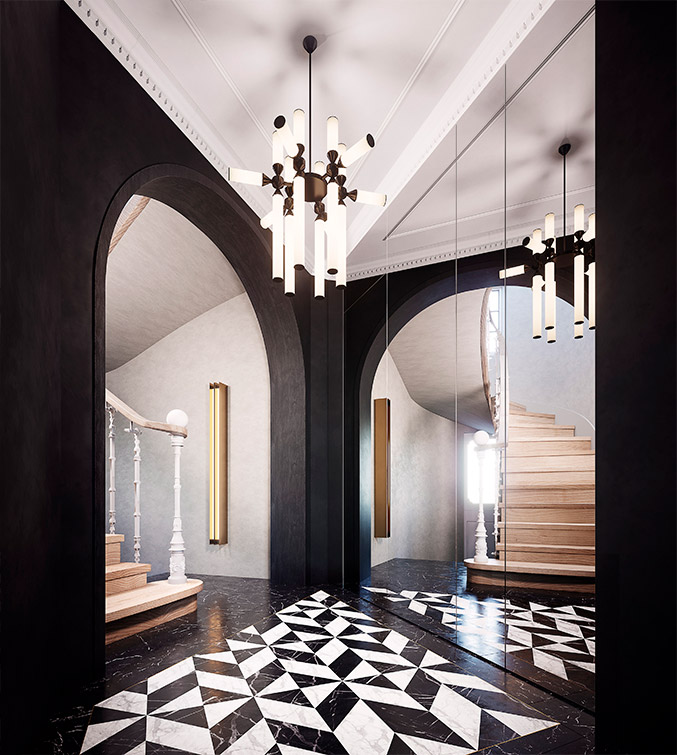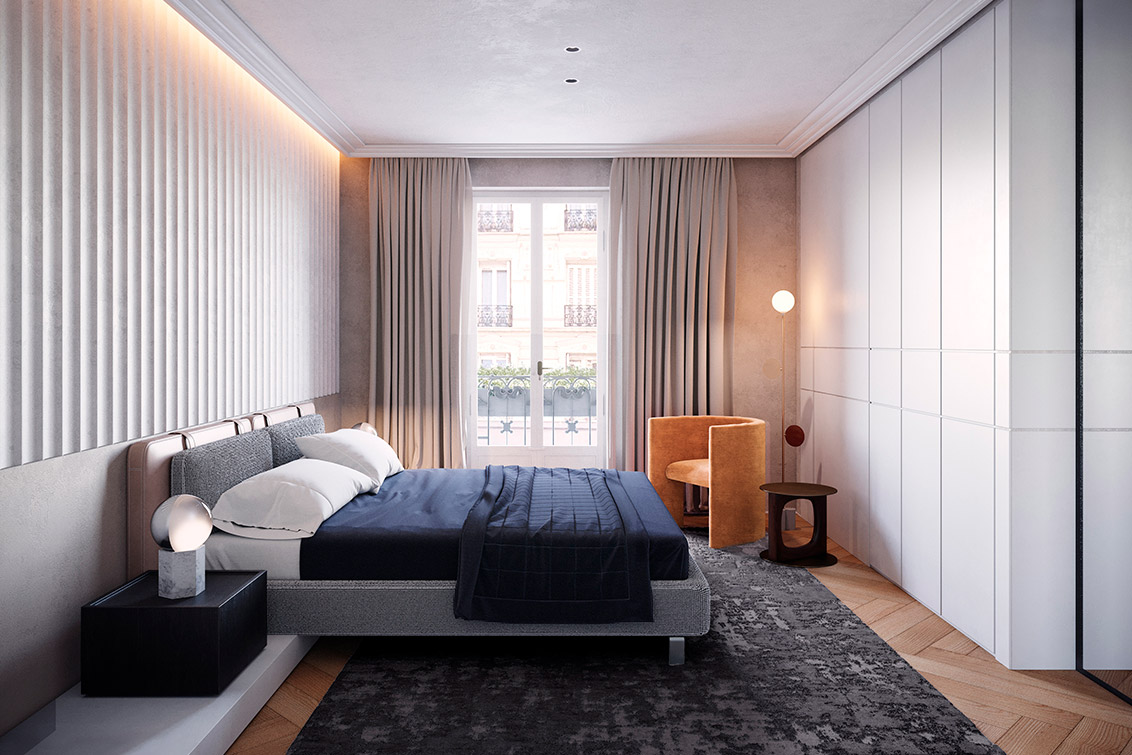 Fluid spaces filled with natural light
Each of the decorative elements, light points and mirrors give fluidity and forcefulness to this three-bedroom flat, and are designed so that the family can gather in the living room in front of the fireplace.