Yaounde Tower Hotel
Yaoudé, Cameroon
Located in the economic capital of Cameroon, this luxurious hotel is an oasis of comfort and elegance in the midst of a country full of contrasts and growth. An architectural building with a contemporary design that makes it an icon of the capital. The simple geometric shapes of the façade create a feeling of modernity and elegance.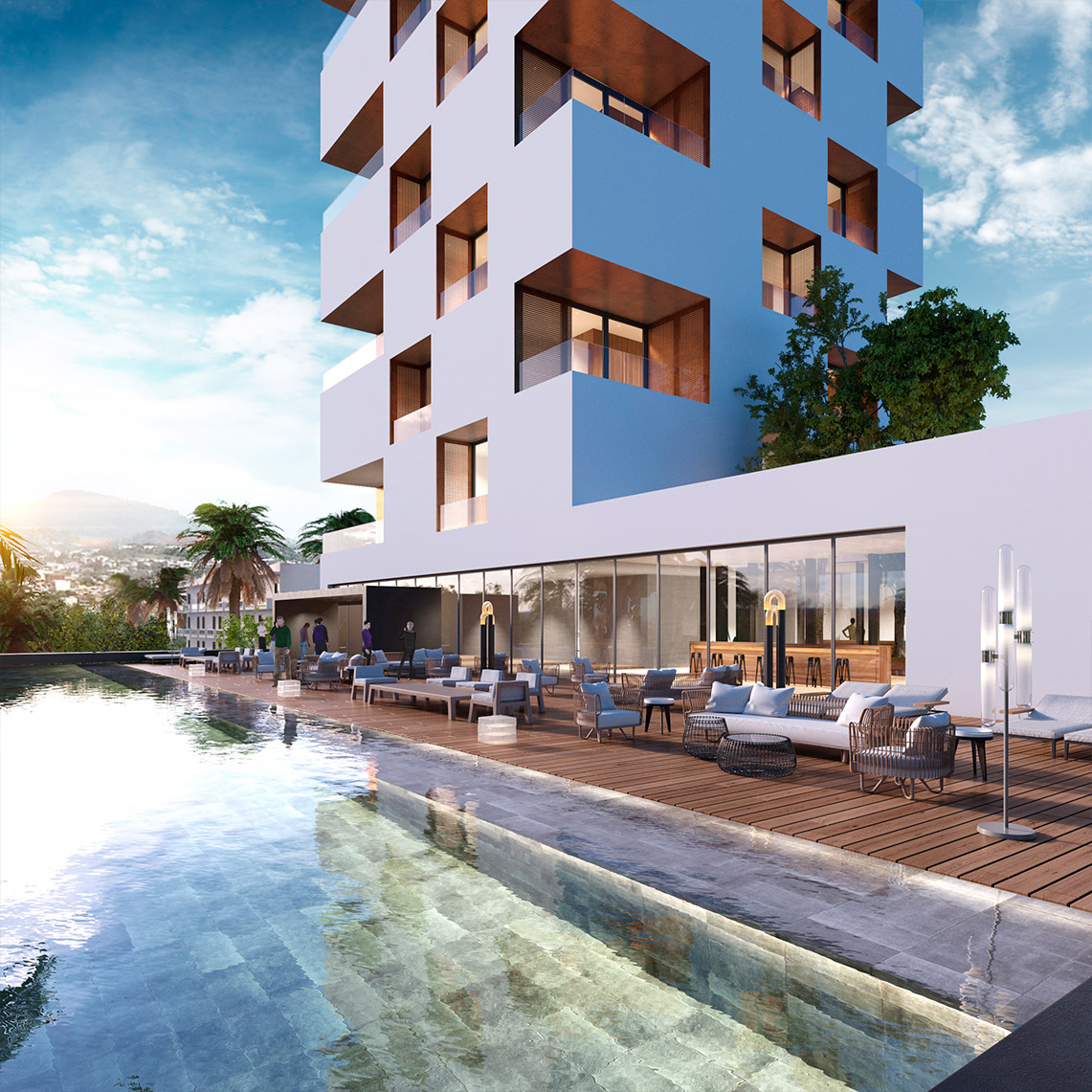 Designed for disconnection and enjoyment
Its design is made up of a vertical tower where all the rooms are located, and a horizontal base where the common and service areas are frequently used by businessmen and workers.
From the terrace with a large pool you can enjoy incredible panoramic views of the entire capital. An ideal place to disconnect and enjoy the environment that surrounds it.