Binibeca Villa
Menorca, Spain
Living the Mediterranean lifestyle means living a unique outdoor lifestyle, where the interior and exterior merge into one.
Paradise in Menorca
Villa Binibeca is characterised by being a functional and practical home while extolling the art of living on the Balearic Island.
Game of light and shadows
The façade, which combines white with natural stone in equal parts, is an ode to the island landscape. In addition, thanks to the advanced closing system of the large windows that, depending on the decision and requirements of the owner, allows the hiding of all the glass fronts behind walls and leaving the space open, this family villa blends in with the surroundings and with the Mediterranean sea.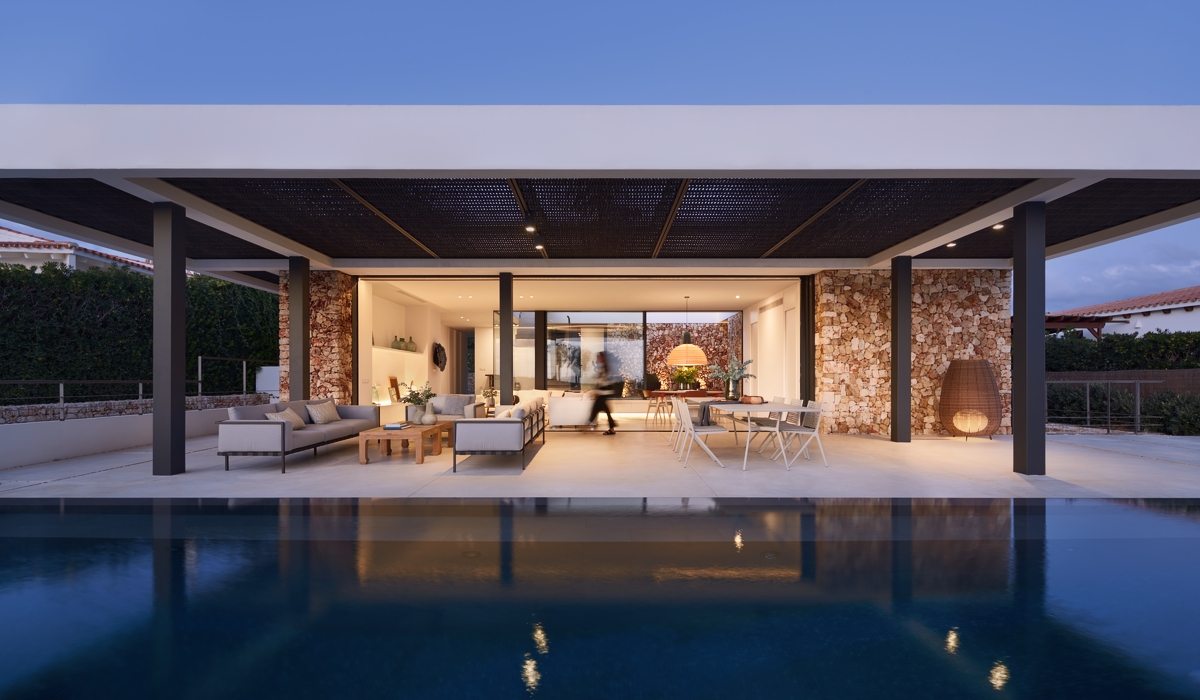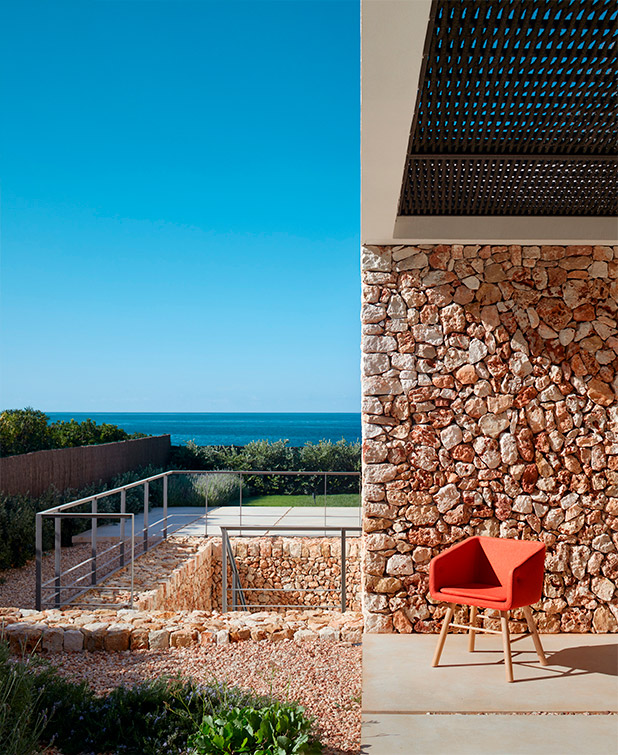 Respect for the landscape and the environment
With precise attention to detail and a contemporary vision of luxury, the design of this villa is committed to making the most of natural light and the use of noble materials, such as stone and wood, in a palette of natural colours, in keeping with the surroundings.