Binisafuller Villa
Menorca, Spain
This villa of sustainable architectural design is located on the idyllic south coast of the Mediterranean island of Menorca, a unique place known for its relaxed atmosphere, idyllic white sand beaches and magical sunsets.
Local materials extolling the island style
The dry-stone walls are one of the identifying features of the island landscape, and one of the characteristics of this attractive villa. Local stone is part of our project, allowing the villa to blend seamlessly into its surroundings, creating a relaxed atmosphere.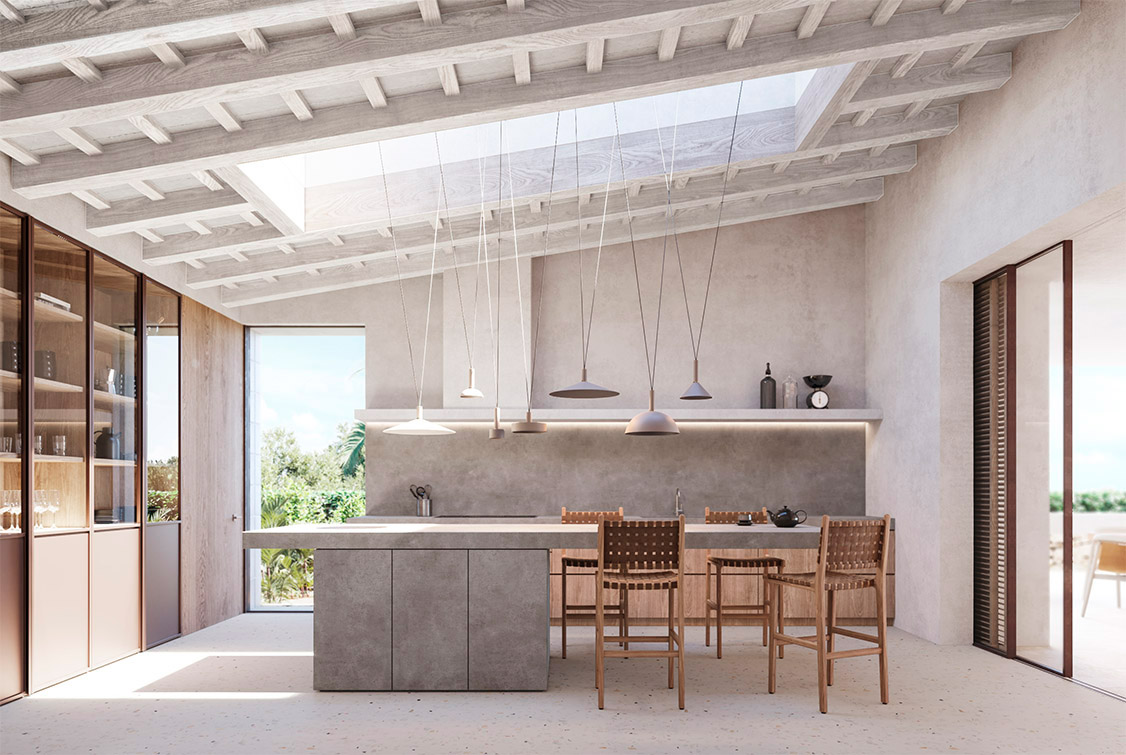 An atmosphere of peace and tranquility
The elegant open space design allows for maximum use of natural light during the day, creating a sense of peace and tranquillity throughout the property. Moreover, the use of noble and quality materials in soft tones and decoration in light colours extol the natural and simple enjoyment of harmony with island life.
The south-facing pool and porch turn the terrace into a private oasis for shelter and protection from the sun. In addition, the large outdoor patio table with views of the pool and the sea is ideal for enjoying the warmest days of summer with family and friends.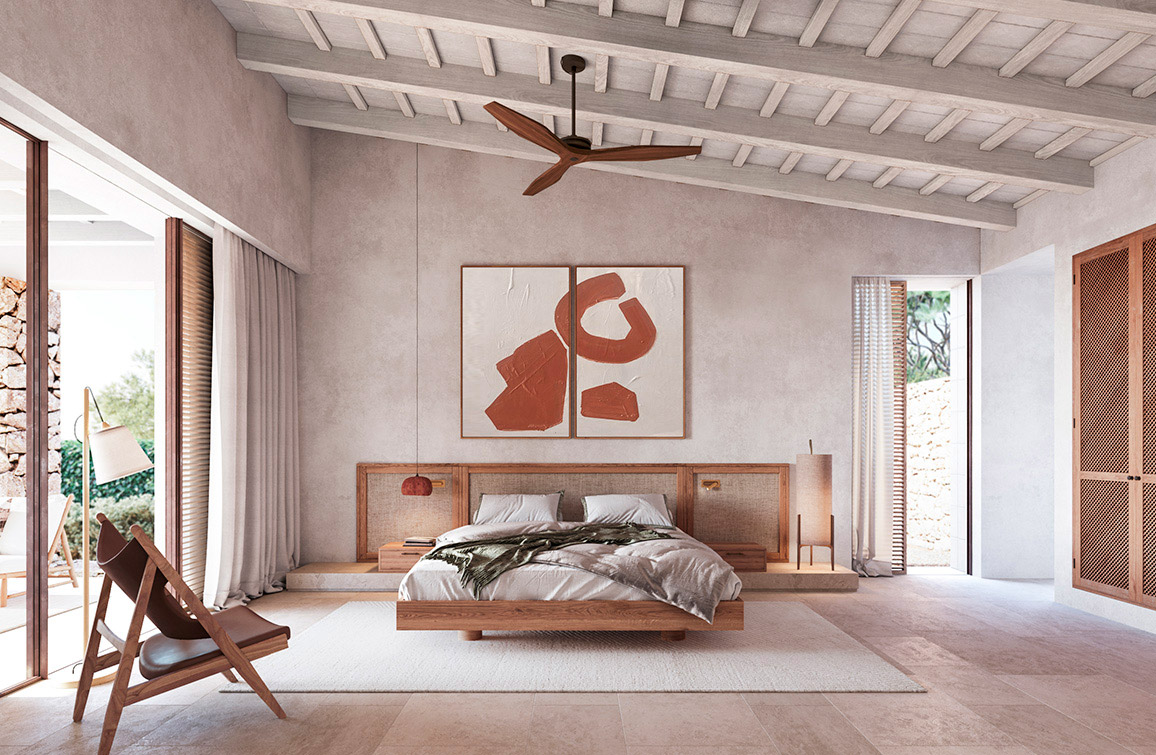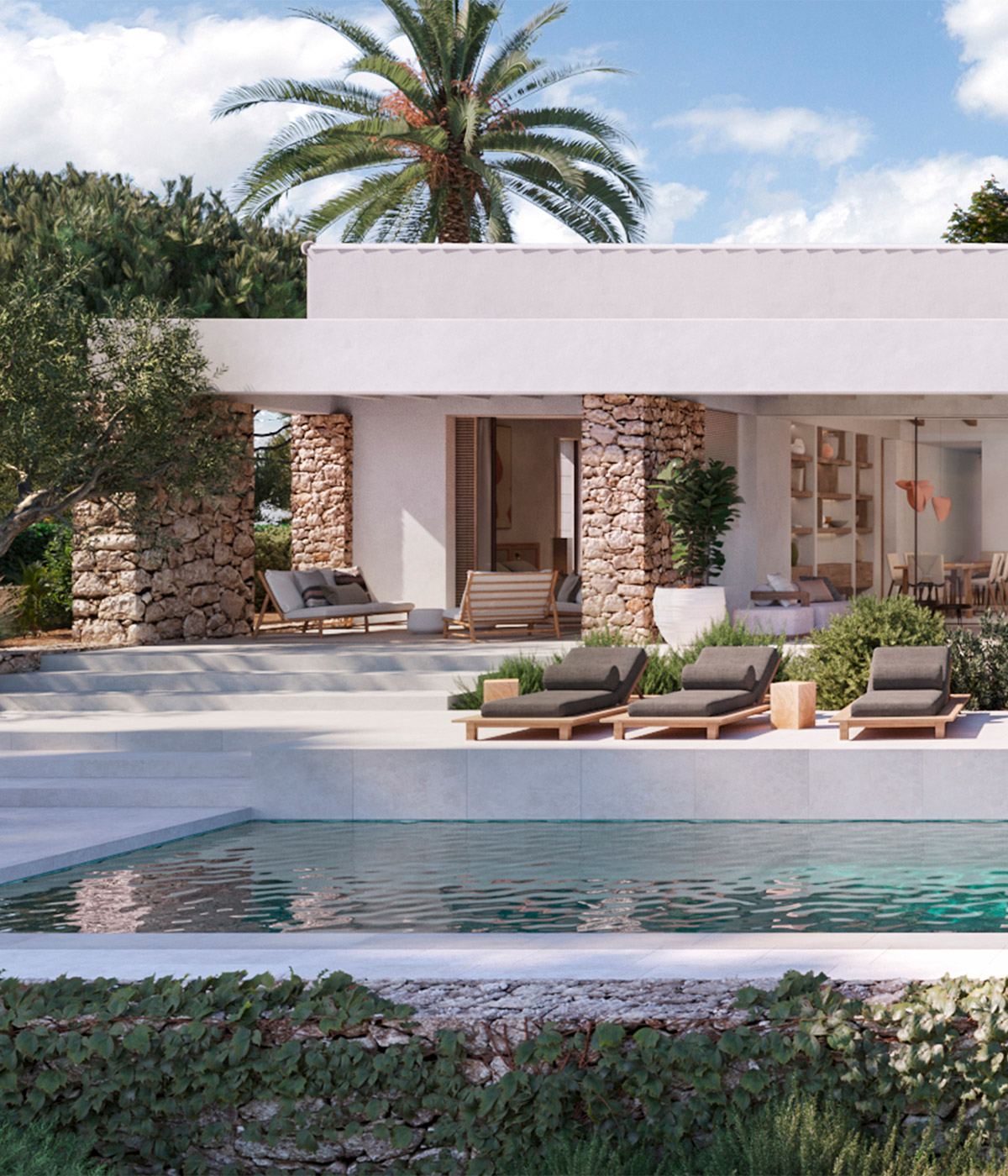 A warm and custom-designed oasis
This project has all the necessary comforts to be enjoyed at any time of the year and has been designed to enhance the lifestyle of its inhabitants, offering enjoyment of the Mediterranean climate and the beauty of nature. It is a unique place to rest and disconnect in an unparalleled environment.
An island haven of privacy and comfort in one of the most desirable locations in the Mediterranean.