G-House
Barcelona, Spain
An architecture project inspired by peaceful Mediterranean life and the privilege of living in a villa of natural sophistication in the upper Barcelona neighbourhood of Pedralbes.
An oasis villa in the city
The sensation of retiring from the tiresome noise and bustle of everyday life into a relaxing atmosphere is always welcome. The panoramic views over the city from the comfort of home are incredible.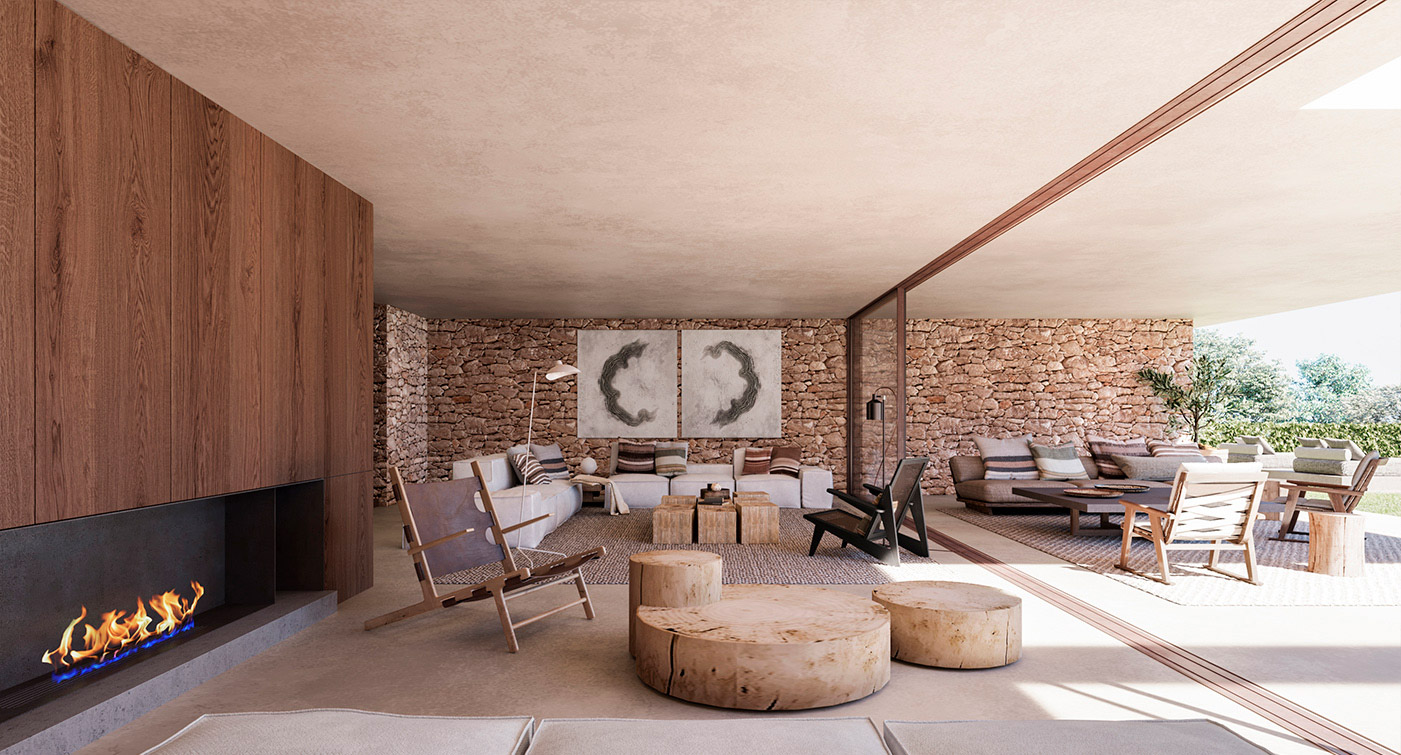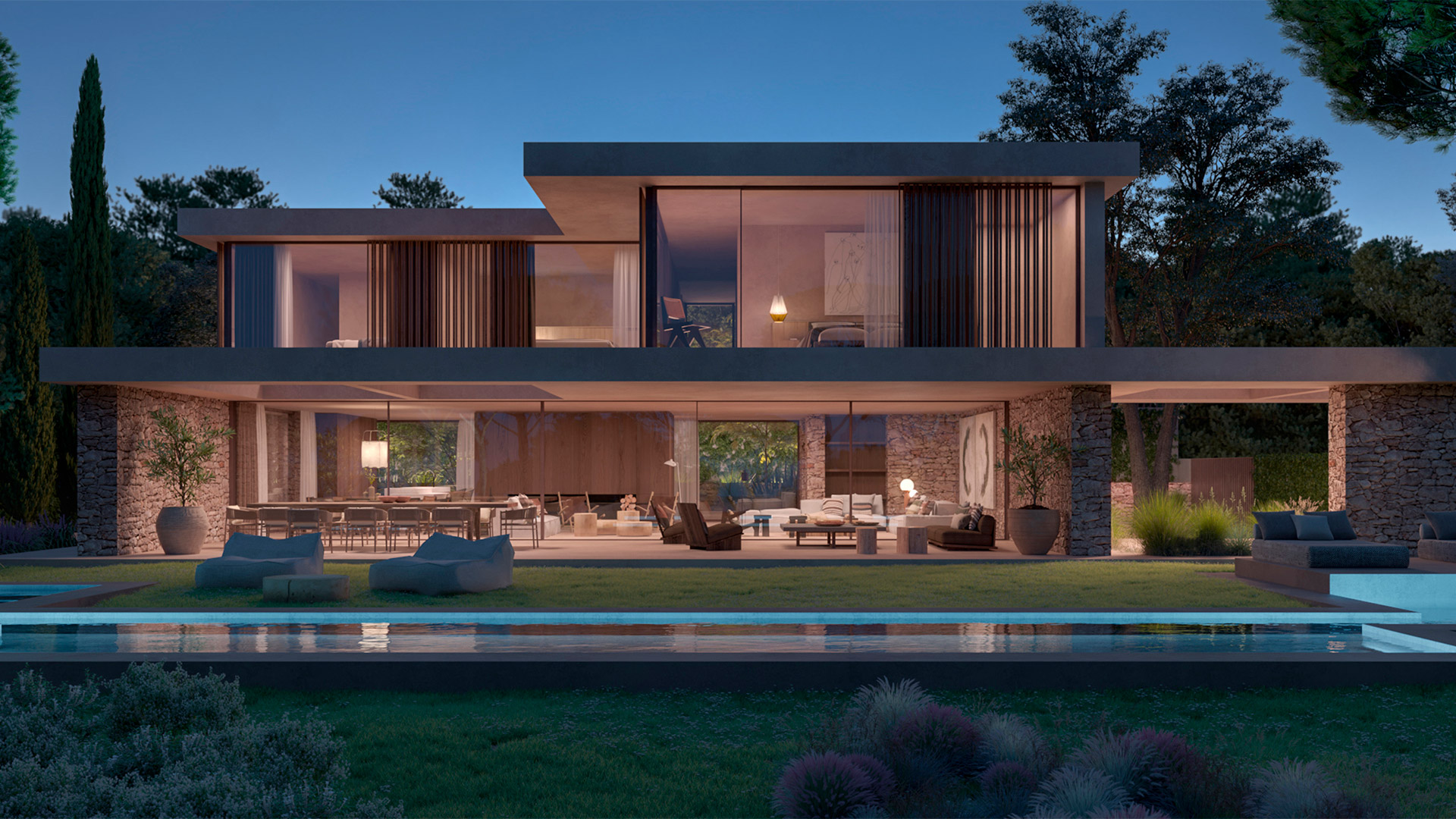 Exquisite design combining comfort and luxury
Contemporary luxury interior design achieves the balance of elegance and simplicity, floor to ceiling windows harnessing a flood of detail with natural dry-stone walling and textures allows space to merge seamlessly from the surrounding countryside into the interior of the villa. Connection to nature is always present. Comfort and relaxation, both inside and out, go hand in hand in this project designed for family life.