Joaquin Albarran House
Barcelona, Spain
A dialogue between space, surroundings, and the people there.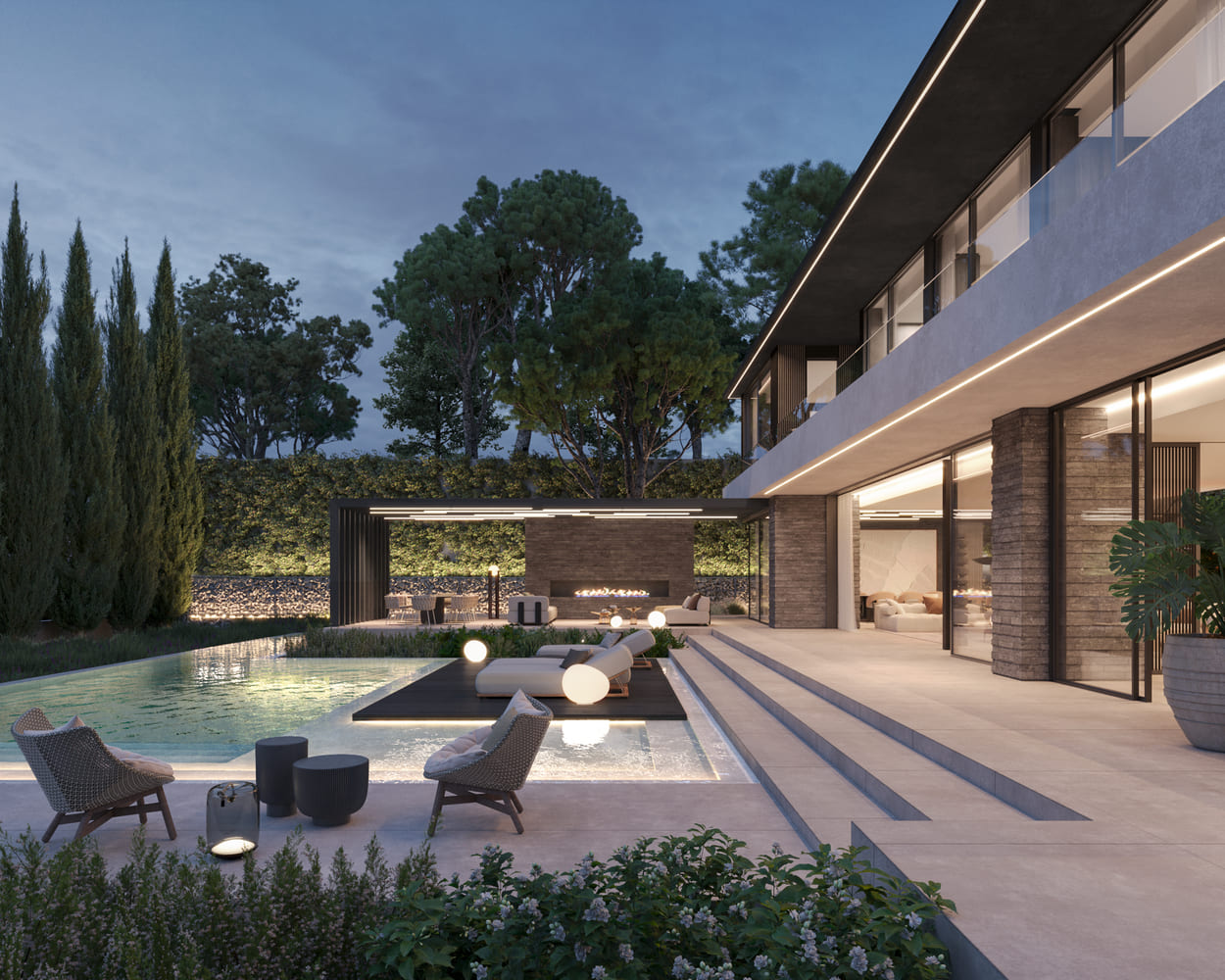 A villa in one of the most desirable locations in Barcelona
This unbeatable property is found in the prestigious district of Pedralbes in Barcelona, an exclusive neighbourhood with large sized private plots of land and luxury family dwellings. The villa is located at the top of a hill, and so from the roof top areas there are fantastic panoramic views over the city.
Personalization to meet the customer's lifestyle
All that can be wished for in a house of this quality is here, this includes a spacious dining-living room, five suites, a rooftop with a chill out and bar plus other features. In addition, the garden has a south facing swimming-pool and an incredible pergola to shelter under, forming an oasis of privacy and intimacy in the city, at the same time conveying both warmth and proximity.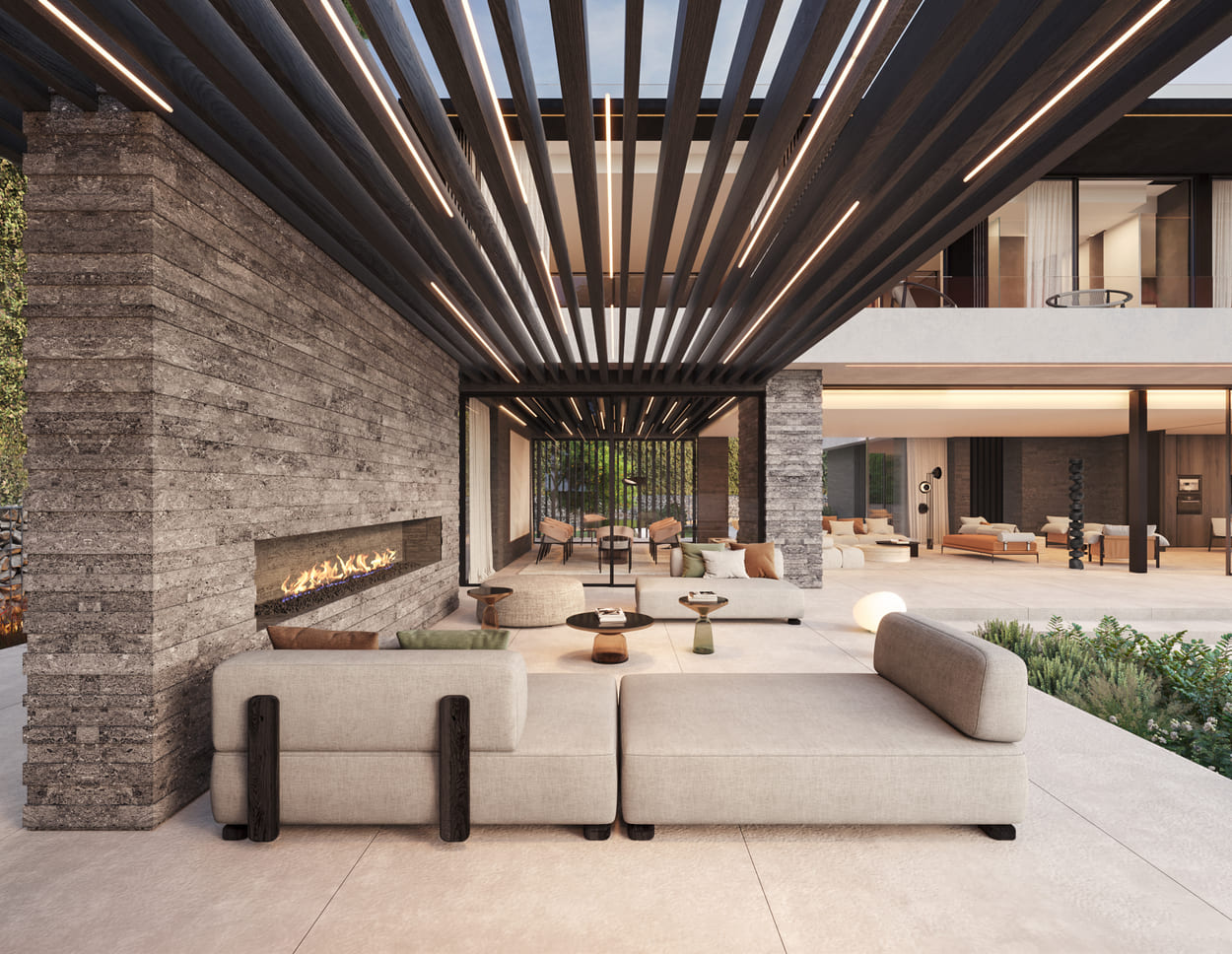 Landscape design in syntony with the style of the villa
The nearly two thousand square metres estate boasts landscape design on three levels with lush trees and a large spread of greenery which also safeguards the plot.