P-House
Menorca, Spain
This elegant, timeless project on the south coast of Menorca incorporates a five-metre overhang pergola and hidden sliding doors to completely unify interior and exterior living spaces.
Peaceful
spaces
indoors and outdoors
The views and landscape become part of the luxury villa design, and a central patio forms an indoor oasis which connects the living spaces. These private areas all have a common leitmotif, wood and natural light which spreads into every corner of the villa.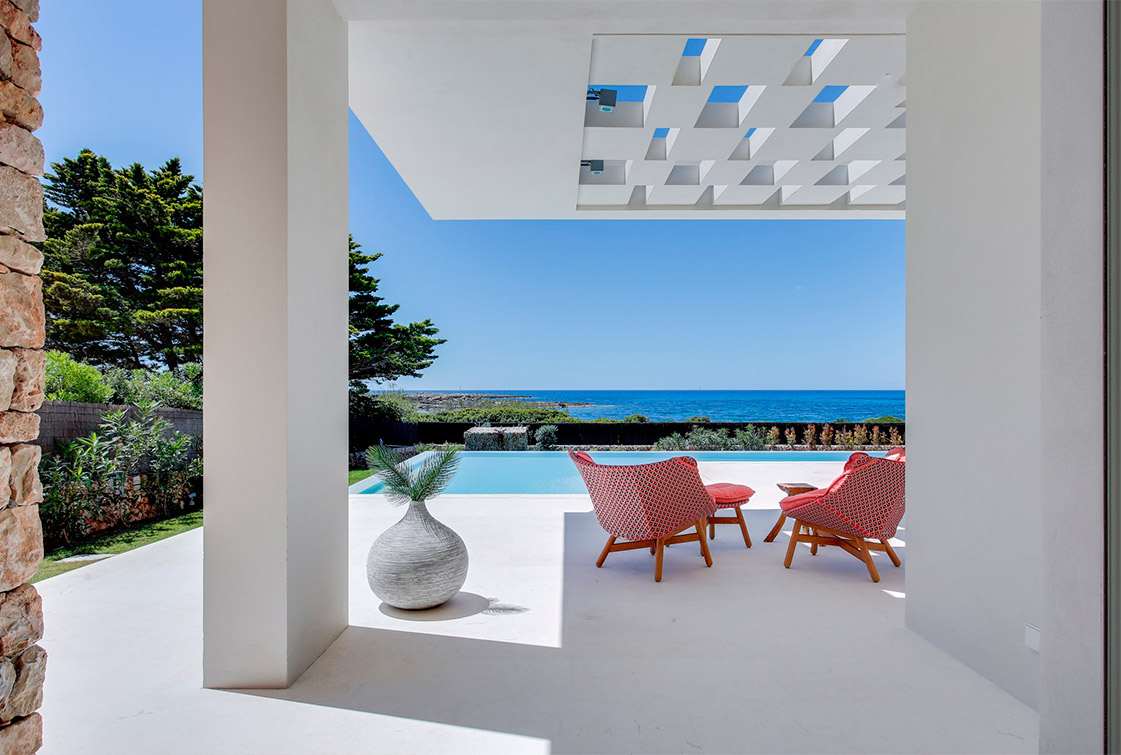 Back to the roots
A combination of natural and autochthonous materials has been used both inside and outside the house to highlight the importanceof minimizing the carbon footprint in the construction world. The blend of different elements creates a comfortable, restful atmosphere with a shifting show of shadows and light throughout the day.