Port Addaia Villa
Menorca, Spain
Addaia is a natural port located on the north coast of the most northerly island in the Balearics, Menorca.
The north of the island is well known for being in the path of strong 'Tramontana' winds, a reason for the local architecture to always provide protection and comfort.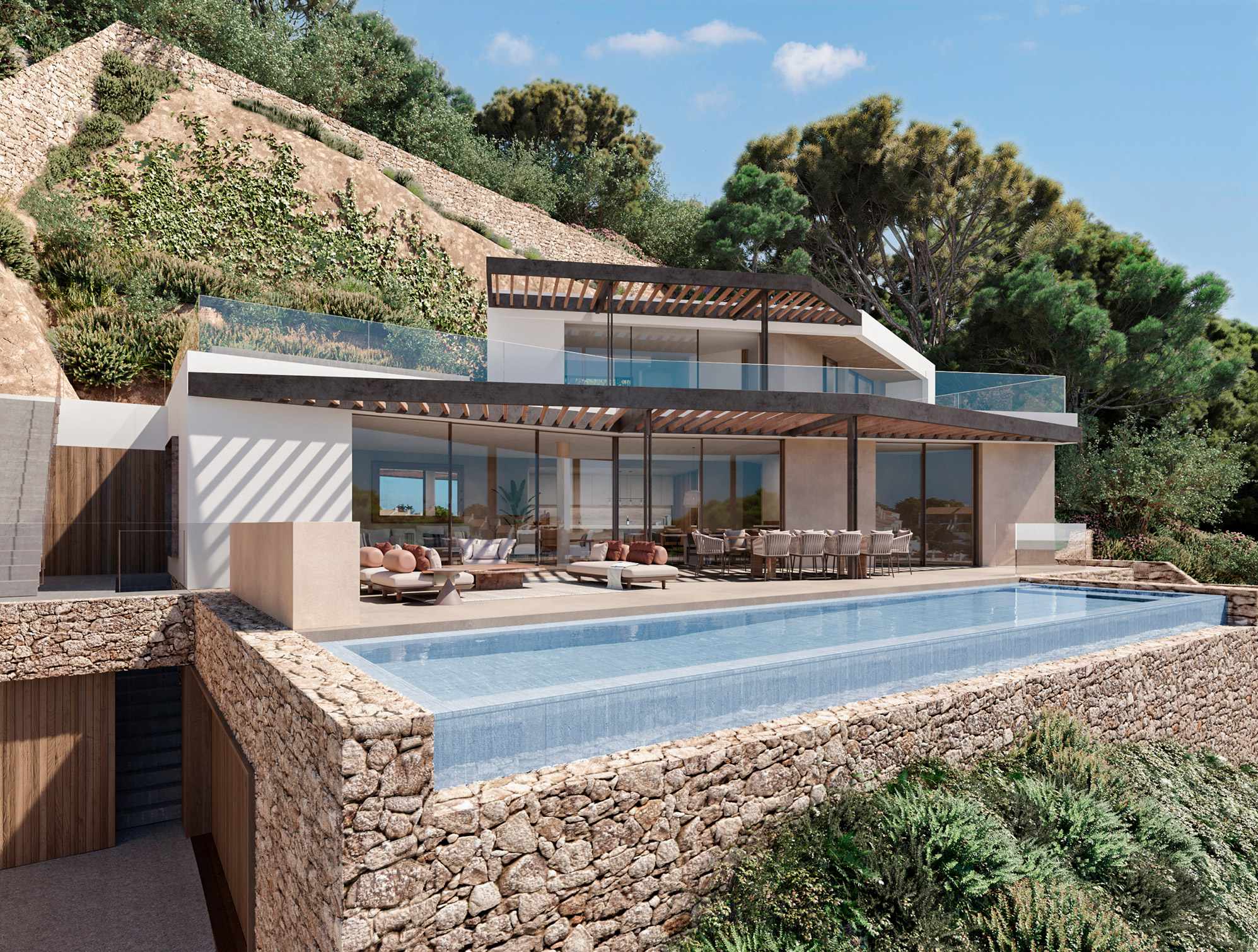 A portrait of the summer essence
This luxury architecture villa benefits from a unique location on the cliffs, wide open to wonderful views in two directions, but set in such a way that it is protected from the strong north wind.
The property is divided into 3 floors with ample terraces, so that as always planned, the enjoyment of exteriors is paramount and the limits to interior spaces blurred.
Light coloured, sober but warm materials have been incorporated, portraying the general philosophical feeling of summer.
Design and geometry
Due to the emplacement on the cliff, several groups of dry stone retaining walls have been erected merging with the surroundings. The stone used has been excavated from the plot of land itself, maximising the use of local materials and promoting a neutral carbon footprint.
The interior design and geometry of the villa favour a passive approach, with large pergolas for protection from the sun, ensuring maximum solar radiation in the winter and protection in the summer.