Alella Apartment
Alella, Spain
This project is located in a quiet town of vineyards, 20 kms from Barcelona and ideal for a relaxed lifestyle free of stress. The architecture of the house is warm and contemporary and merges with ease into the natural Mediterranean surroundings. Noble materials, original stone and décor in neutral colours are used throughout. Dining and living areas occupy one generous space allowing the warmth from the fireplace to embrace both.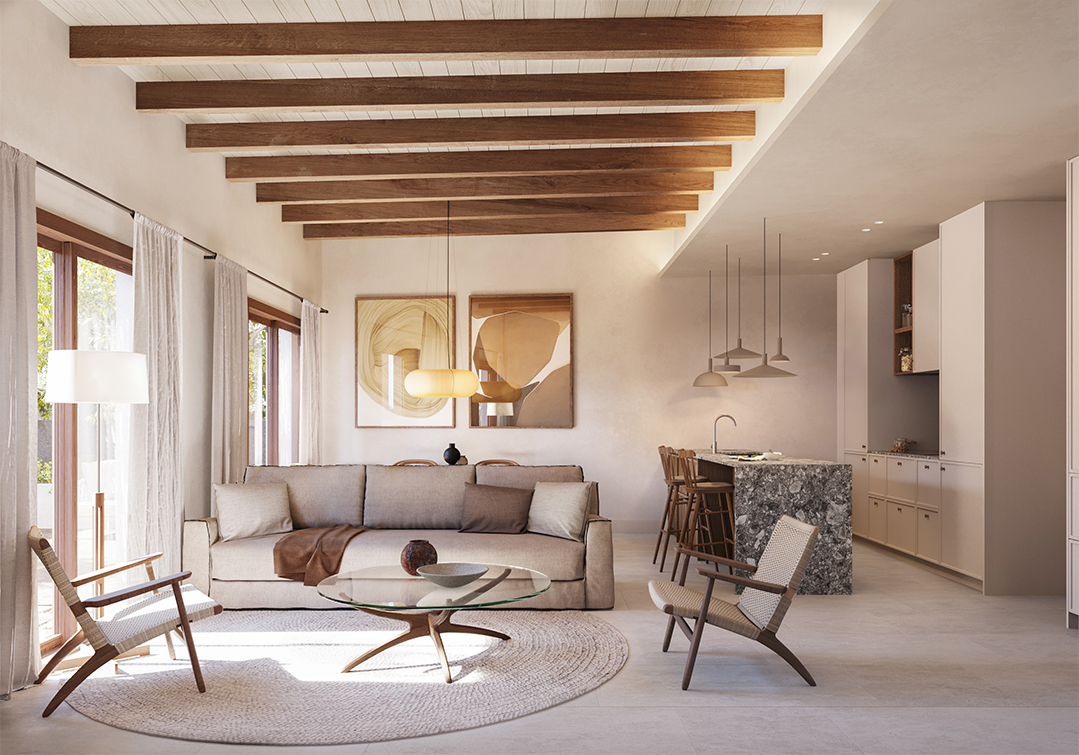 Natural light floods the different spaces of the house
Large windows absorb daylight into all areas in the house especially at the terrace where nature and living lines blur together. Windows and sliding doors open onto the countryside and peaceful sea views.
The kitchen with a tabled area and seating, is clean lined and flooded with natural light, also with the added attraction of being incorporated into the bbq area.
Wellbeing and open spaces
Comfort in this Alella House is always present, energy efficiency and low maintenance are a priority. Wellbeing and open spaces of clean lines presented here are a delight to enjoy.