CASA BURÉS APARTMENT
Barcelona, Spain
Casa Burés, halfway between Passeig de Gràcia and Passeig de Sant Joan, the two best-known and most commercial arteries in Barcelona, is a clear representation of the opulence and sophistication of modernist architecture in Barcelona the early 20th century.
TO LIVE IN A GEM OF CATALAN MODERNISM
What was once the headquarters of a textile company and a family home built by the renowned architect Francesc Berenguer, is now one of the most impressive modernist buildings in Barcelona and one of the few architectural gems left in the city that can be inhabited.
Located in the heart of Barcelona's Eixample, Casa Burés houses flats adapted to a luxury, functional and contemporary lifestyle, mingling light, space, habitability and pursuit of the highest level of convenience and comfort.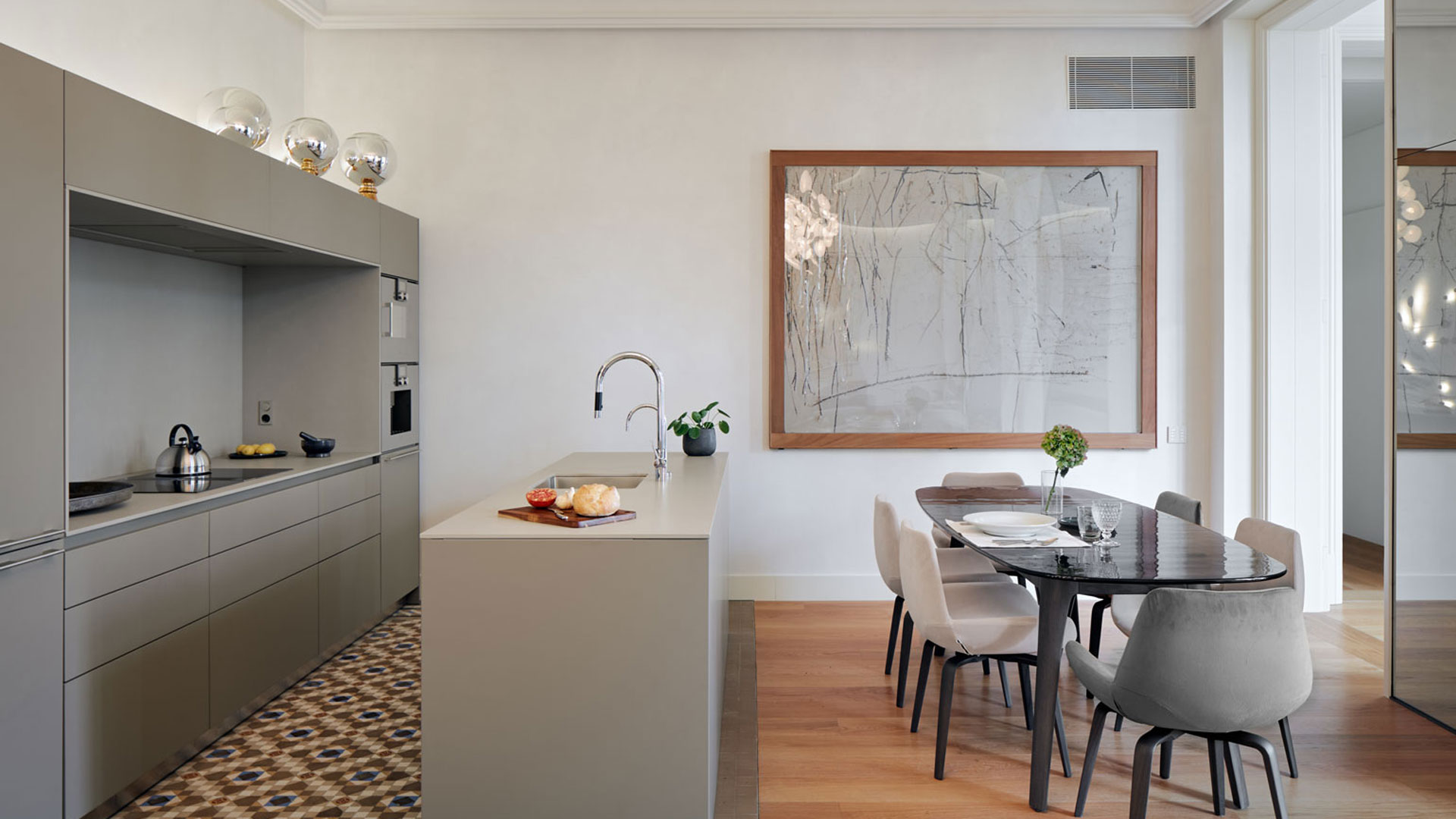 HISTORICAL ARCHITECTURE AND CONTEMPORARY LUXURY
Our intervention on this first floor presents a unique blend of historical grandeur and modern comfort. It maintains the original and catalogued structure and decorative elements, with a comfortable and contemporary design in shades of white and soft lines inspired by the Mediterranean.
The high ceilings with meticulously restored mouldings and wooden floors can be admired thanks to the large windows that frame the natural light flooding into all the rooms. This flat becomes a dream setting in which to escape from the hustle and bustle of the city.
A DECOR WITH TIMELESS ELEGANCE
The furniture, decoration and art in all spaces of the apartment have been individually selected to build a space consistent with the particular style of the owners. Each of the pieces, some more avant-garde and others more timeless, lends personality to the space and creates a refined atmosphere of relaxation and comfort.