Diagonal Monochrome Apartment 
Barcelona, Spain
It is usually a stroke of luck to be able to enjoy natural light at home, but light floods into all corners of this flat in the Avenida Diagonal.
Urban and contemporary design
The city of Barcelona merges into this contemporary, urban family flat through enormous floor to ceiling windows located along the living room and bedrooms.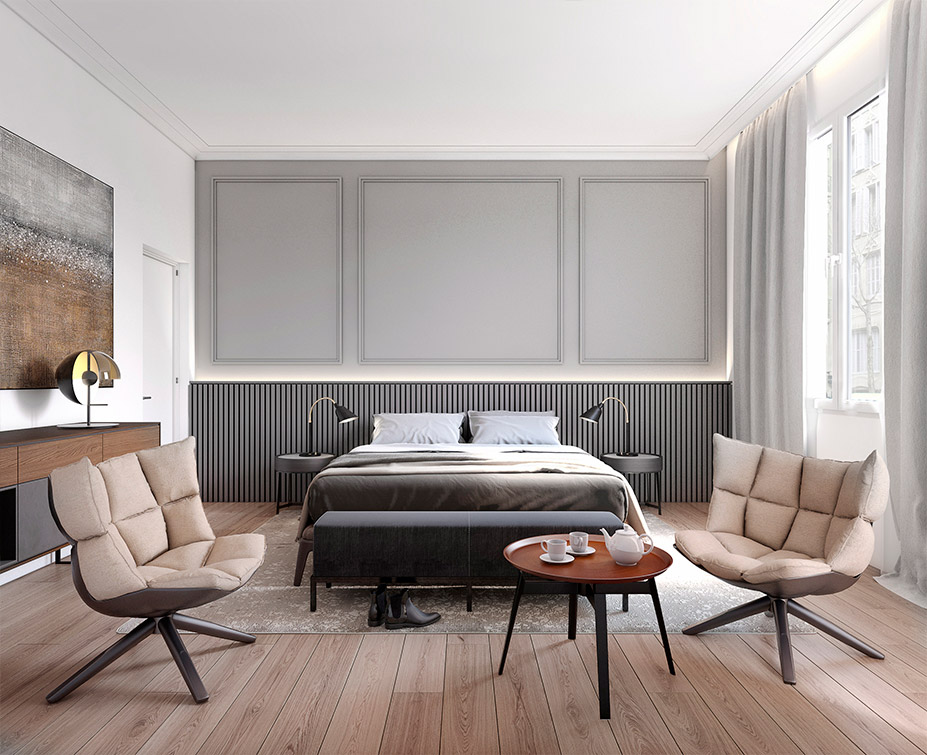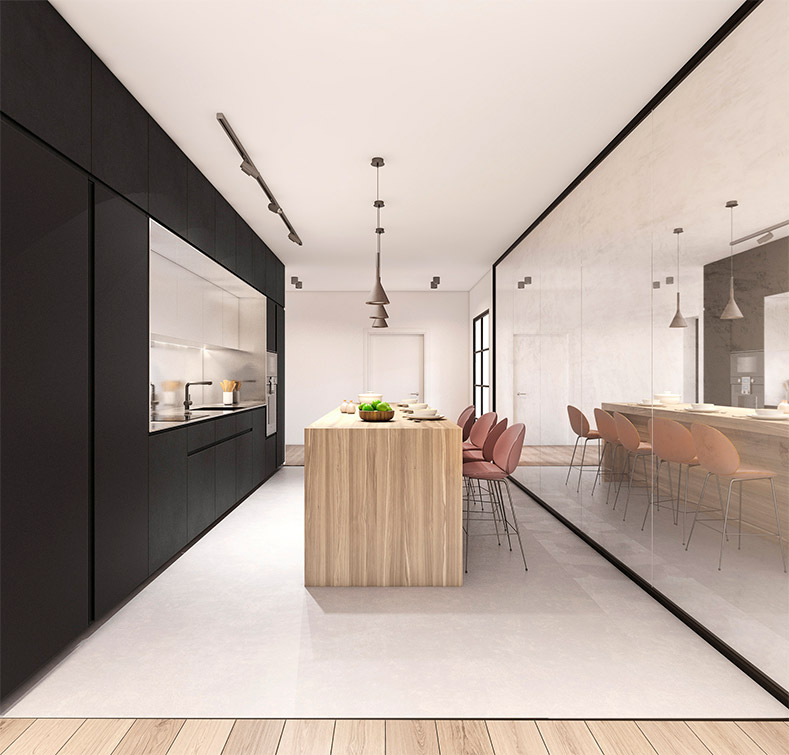 An urban flat created for daily life in the city
The fireplace in the living-room in contrast with the exclusive and bespoke furniture creates a personalized environment which enhances the lifestyle of the homeowners. In the kitchen, a large wooden island provides the perfect place around which to spend time with loved ones.
The pleasure of living in Barcelona
The décor of this flat has a sober leitmotif of light tones. Elegant details such as ceiling mouldings throughout all the rooms manage to give a classic and elegant touch to this centric home in the city.