Diputació Apartment 
Barcelona, Spain
This flat is found in the Calle Diputació, at the heart of the Barcelona Eixample.
Urban and contemporary style
A flat with an urban and contemporary style that combines perfectly in all its spaces wooden floors in light tones with different materials such as marble in white tones and other decorative elements in black tones achieving an elegant and sophisticated contrast.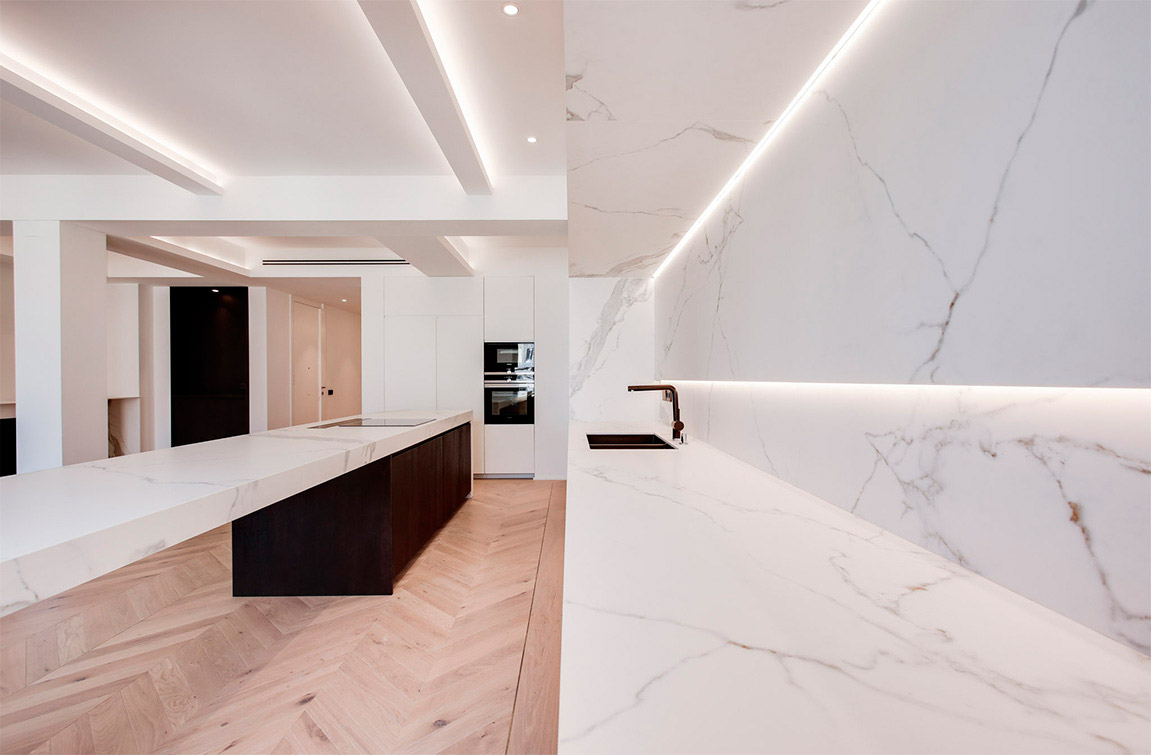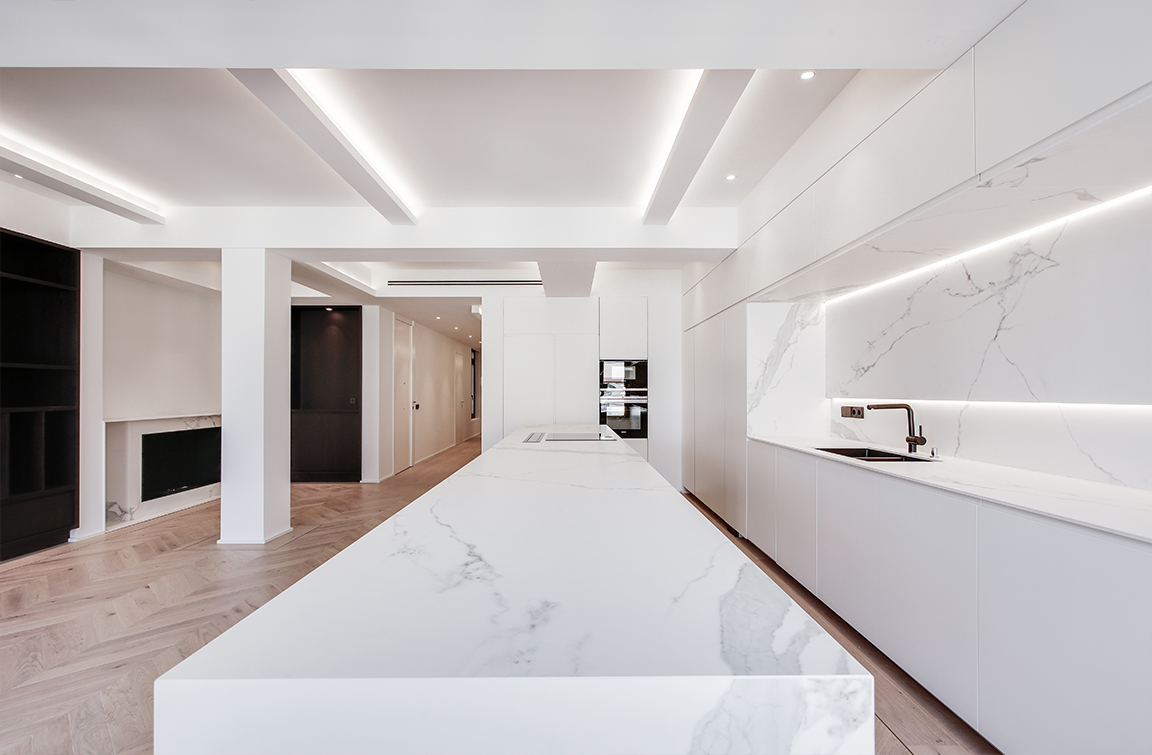 A large white marble island as the main feature
The heart of this flat is the kitchen, a space open to the living room that is characterised by a large white marble island in the centre, a perfect place for family life and for enjoying with friends.
A project designed to become a place of disconnection and tranquillity in the centre of the city of Barcelona.
Diputació Apartment extols the importance of attention to detail, visual and tactile beauty and the subtlety of interior design.