Gambí House
Menorca, Spain
Menorca is by far the quietest island in the Balearics, its south coast well known for the enjoyment of turquoise sea, soft sands and beautiful sunsets.
A villa in the Mediterranean paradise
This contemporary villa of sustainable design is located in Binibeca, one of the most picturesque areas on the south coast of Menorca. It stands wide open to the Mediterranean Sea whilst overlooking landscaped gardens and a swimming pool. A wide pergola protects from the summer sun and forms patterns of Mediterranean shadow throughout the day.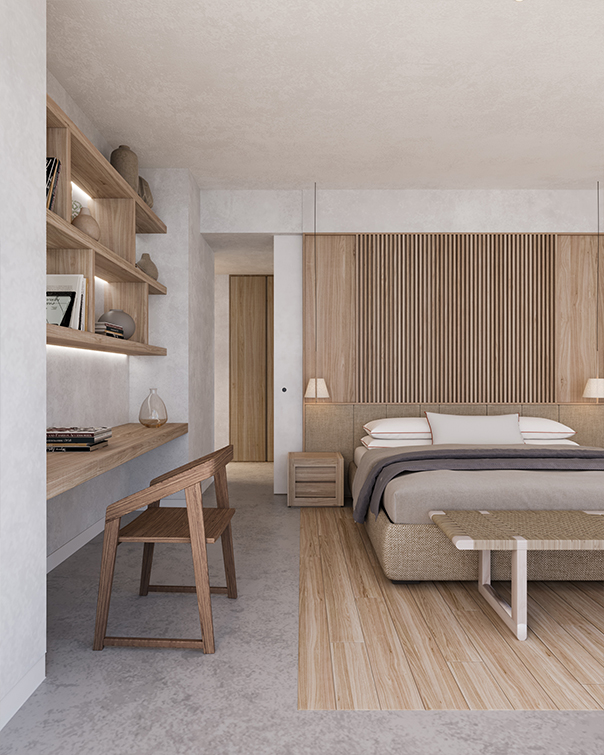 Open spaces that blur the line between interior and exterior
With respect for the local construction, materials are present characterised by textures of drystone walling, timber and stone elements. The ample interiors of open plan living, dining and kitchen area breathe relaxation, along with the traditional colour white which is echoed throughout.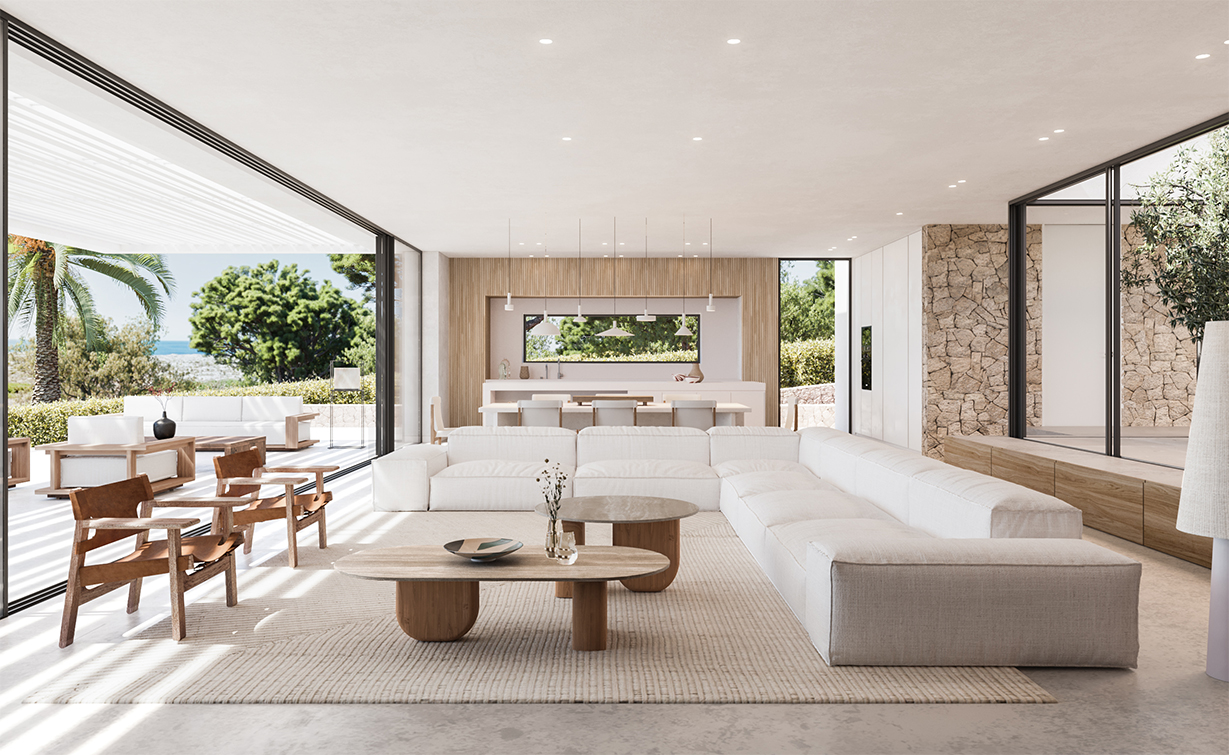 An oasis to escape
Cross ventilation and a feeling of being at one with nature is enhanced at the inner patio. Sliding doors, that disappear into pocket walls, blur the limits between indoor and outdoor spaces. A relaxing villa of comfort and interior design with fine characterful features, on the idyllic island of Menorca.