Gran Vía Apartment
Barcelona, Spain
Respect for the pre-existence and a contemporary approach to the way of living, are some of the key concepts that have been taken into consideration to design this exclusive living flat in the heart of Barcelona.
A mix of styles
Located in a Gran Via's classic modernist building, this flat presents a perfectly balanced blend of styles.
It combines some of the classical wall and ceiling mouldings, typical in the stately buildings at the Barcelona's Eixample. These elements are contrasted by contemporary finishes in all spaces highlighting the pre-existing ones.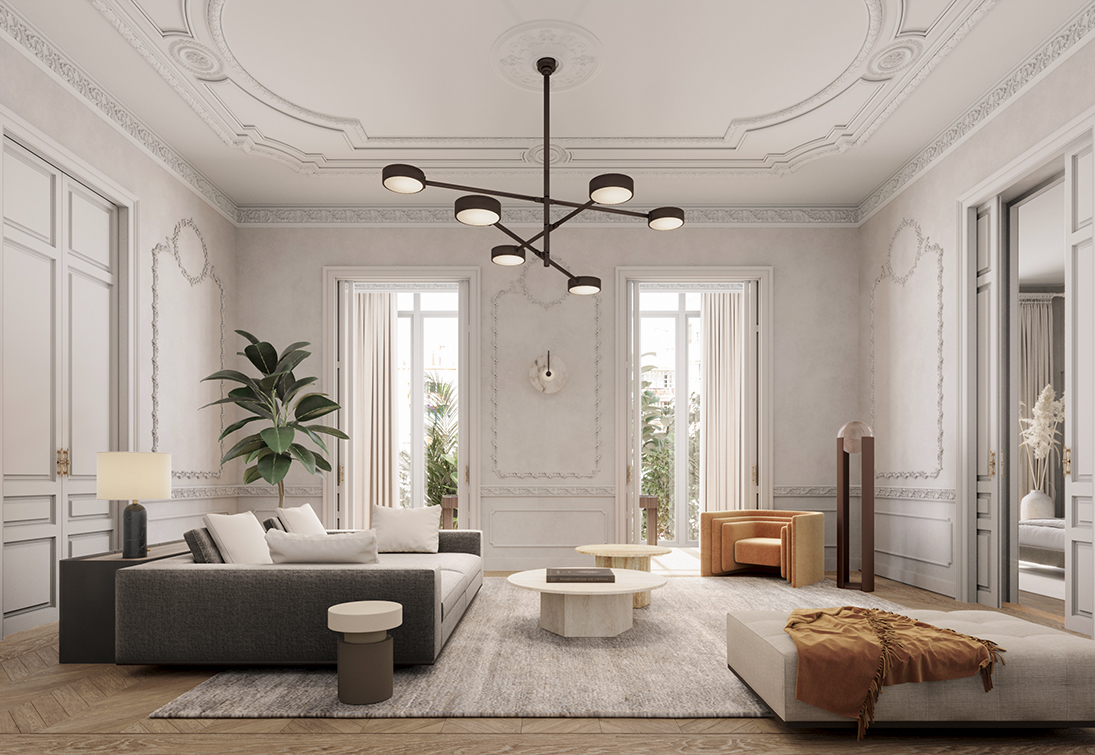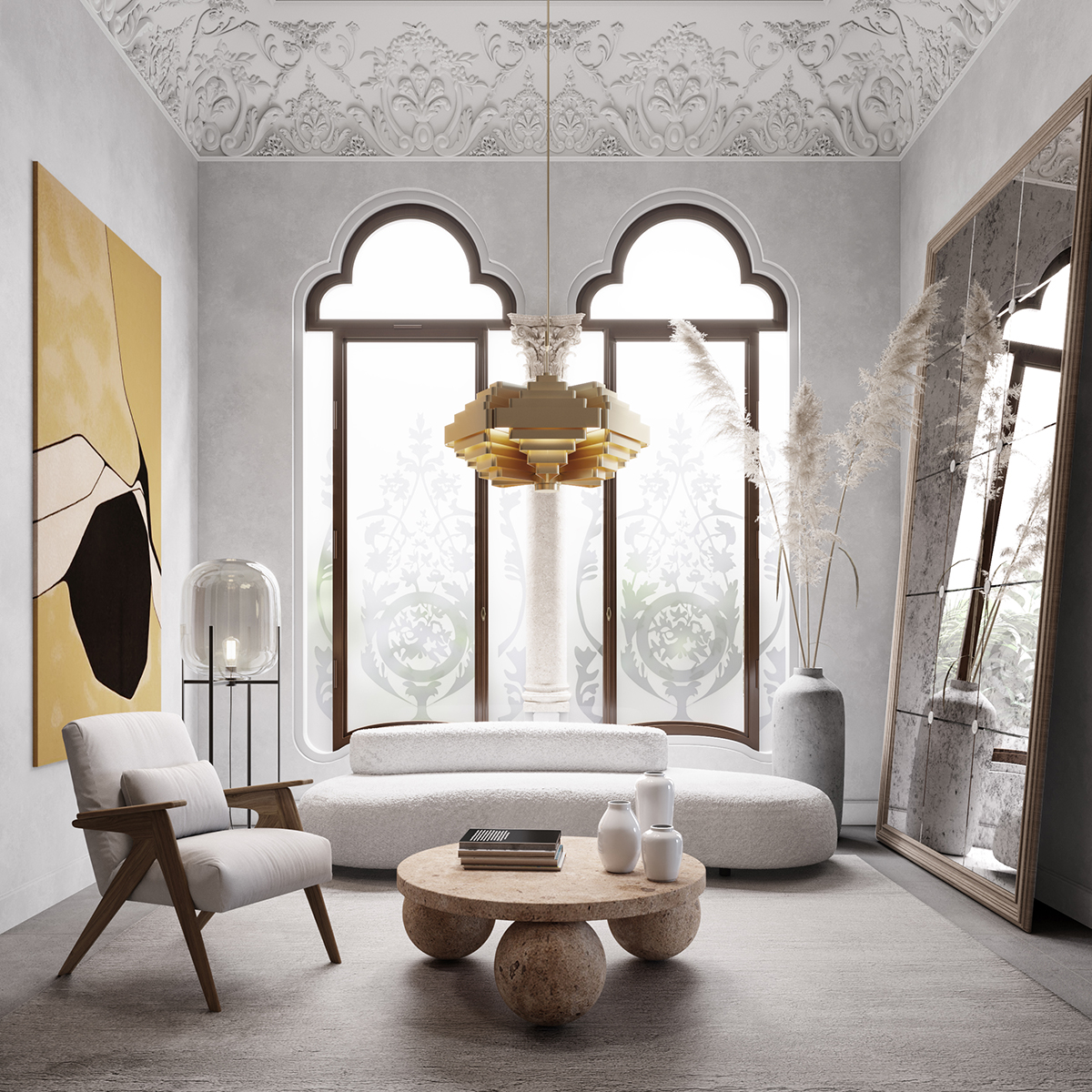 Open spaces and natural light
For this apartment, LUV Studio envisioned large open spaces flooded with natural light, therefore the floor to ceiling windows run throughout the whole apartment.
Daylight brightens up the interiors where iconic Catalan modernism meets a distribution of avant-garde ambiences and timeless finishes.