Passeig de Gràcia Art Apartment
Barcelona, Spain
Light, and a feeling of spaciousness were key elements in the design of this flat in the Paseo de Gracia, one of Barcelona's most important arteries. A flat that conveys sophistication and elegance in every corner.
A classic and contemporary style
In order to maintain and enhance the historical essence of this flat, the hydraulic tile floors and colourful stained glass windows in the classical style have been combined with more contemporary architectural and design elements for this project.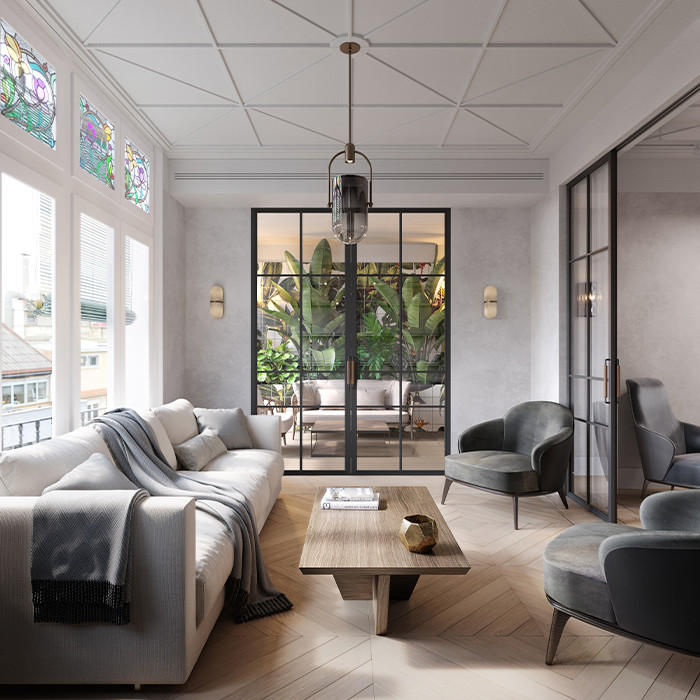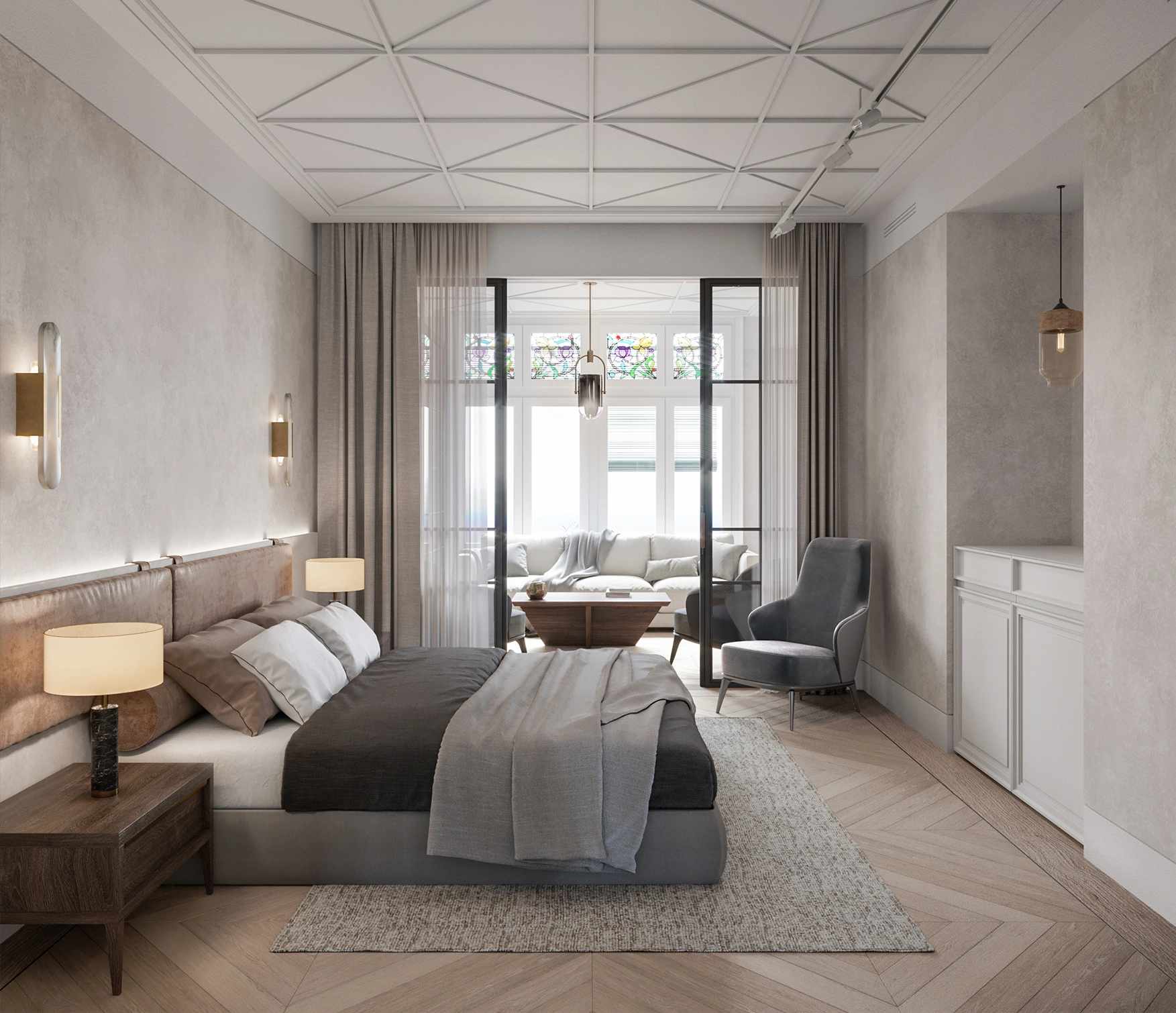 Maximisation of space and natural light
An intervention focused on making the most of the space while maximising the entry of natural light into all the rooms for a greater sense of grandeur and comfort.
Materials and furniture have been selected in neutral tones with a timeless character and decorative elements that give the flat a strong personality.
The kitchen, the inhabitants' favourite place, mixes light-coloured wood with white marble and other elements in dark tones. A perfect place to enjoy with friends and family at any time of the year.