Passeig de Gràcia Penthouse
Barcelona, Spain
Passeig de Gracia is Barcelona's main commercial artery. An avenue where not only the leading shops and most exclusive hotels can be found, but also some of the most outstanding modernist icons in the city.
Architectural and interior redesign in a historical building
This duplex attic flat is just a few metres away from the internationally known Casa Batlló. The project is based on architectural and interior redesign in a historical building.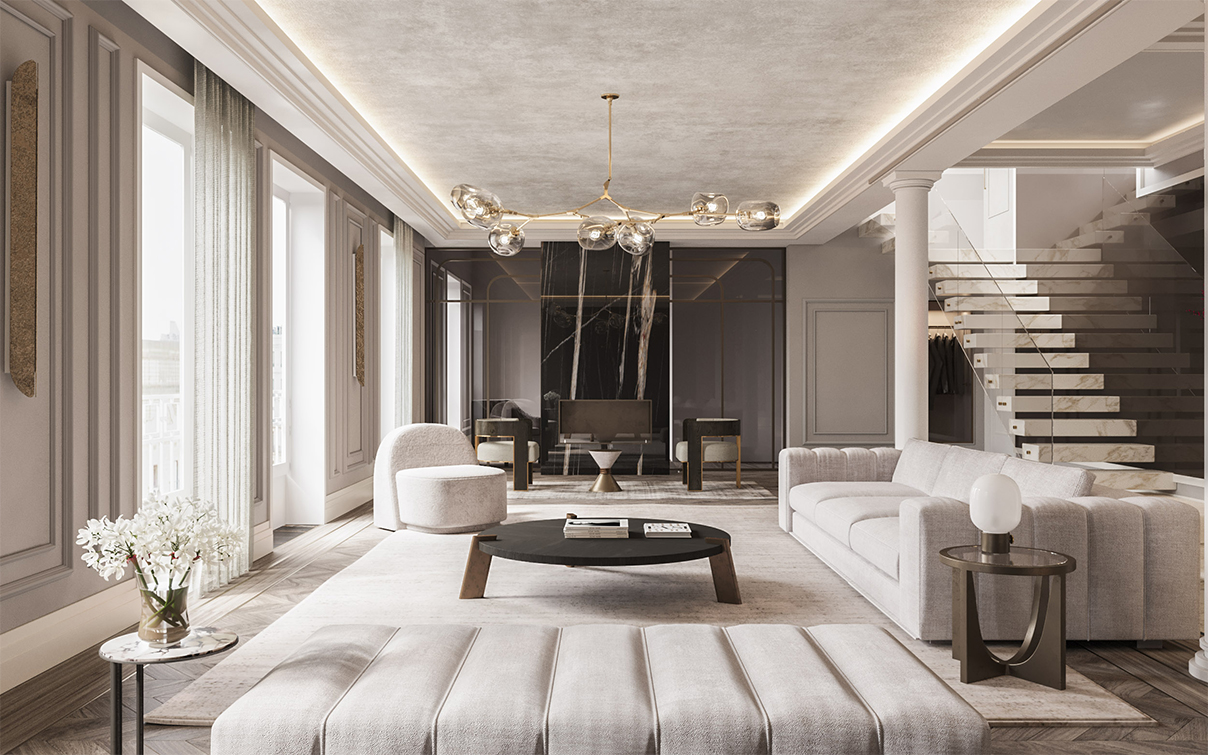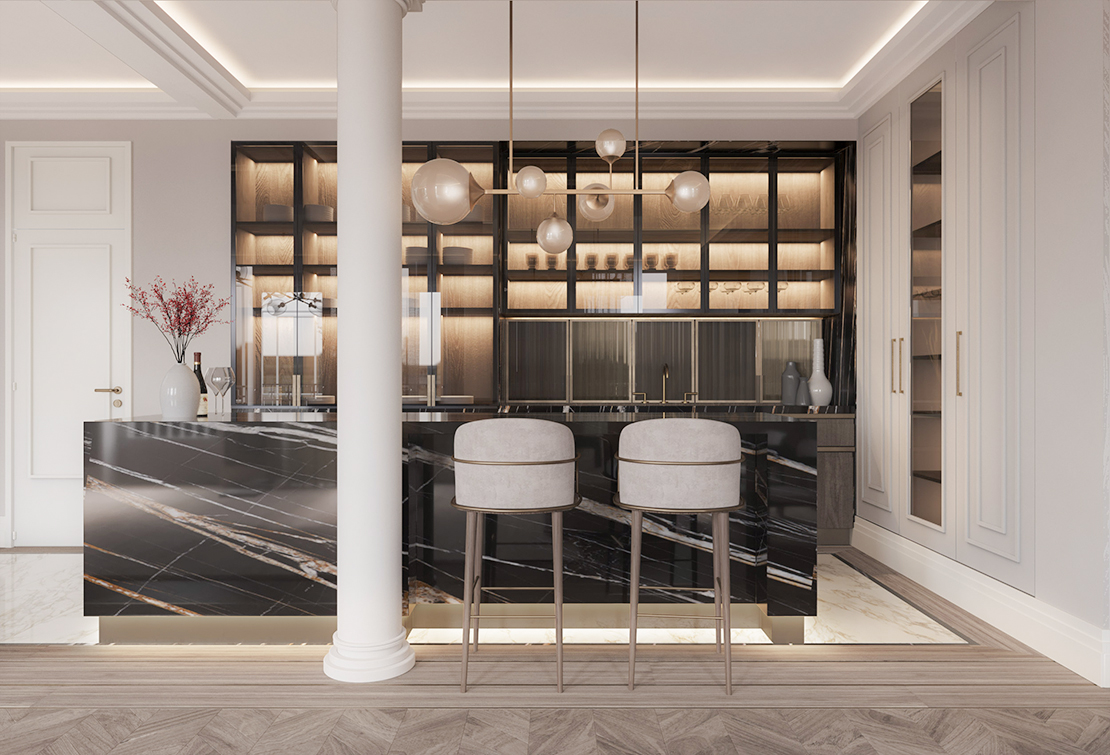 A penthouse in the city center
Intended to be converted into a place for reconnection and calm amidst full urban chaos, this attic flat features large windows that invite to merge into the city and the Mediterranean.
With hard wood floors throughout all the rooms, and walls and decorative elements in neutral tones of colour, some touches of black marble have been used to form an elegant and sophisticated contrast.