Passeig de Sant Joan Apartment
Barcelona, Spain
In the heart of Barcelona's Eixample, the busiest area in Barcelona, is where we find this 310 sq.m. flat designed to become a family urban oasis within the bustling city. More specifically in Passeig de Sant Joan, one of the commercial arteries in the city that has gained the most relevance in recent years in the center.
An oasis of natural light in the heart of Barcelona
The main particularity of this apartment is its location at the intersection between the streets of Passeig de Sant Joan and Ausiàs Marc, and characterized by having a chamfered façade comprising the entire floor with the consequent delightful views and ample amounts of sunlight. Our intervention in this project was to create a home with a warm atmosphere, neutral, of pure and clean lines, but at the same time more contemporary, timeless and functional.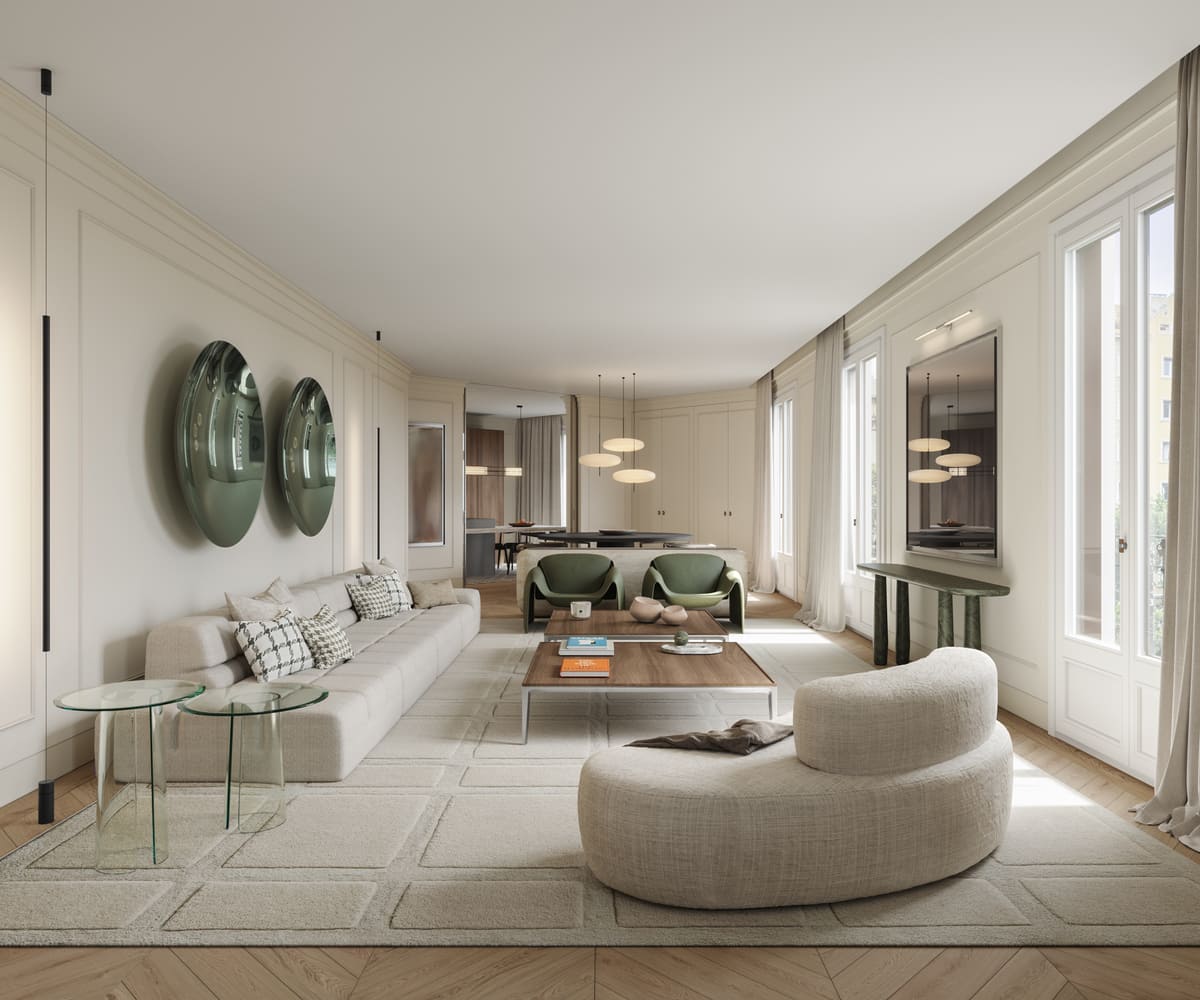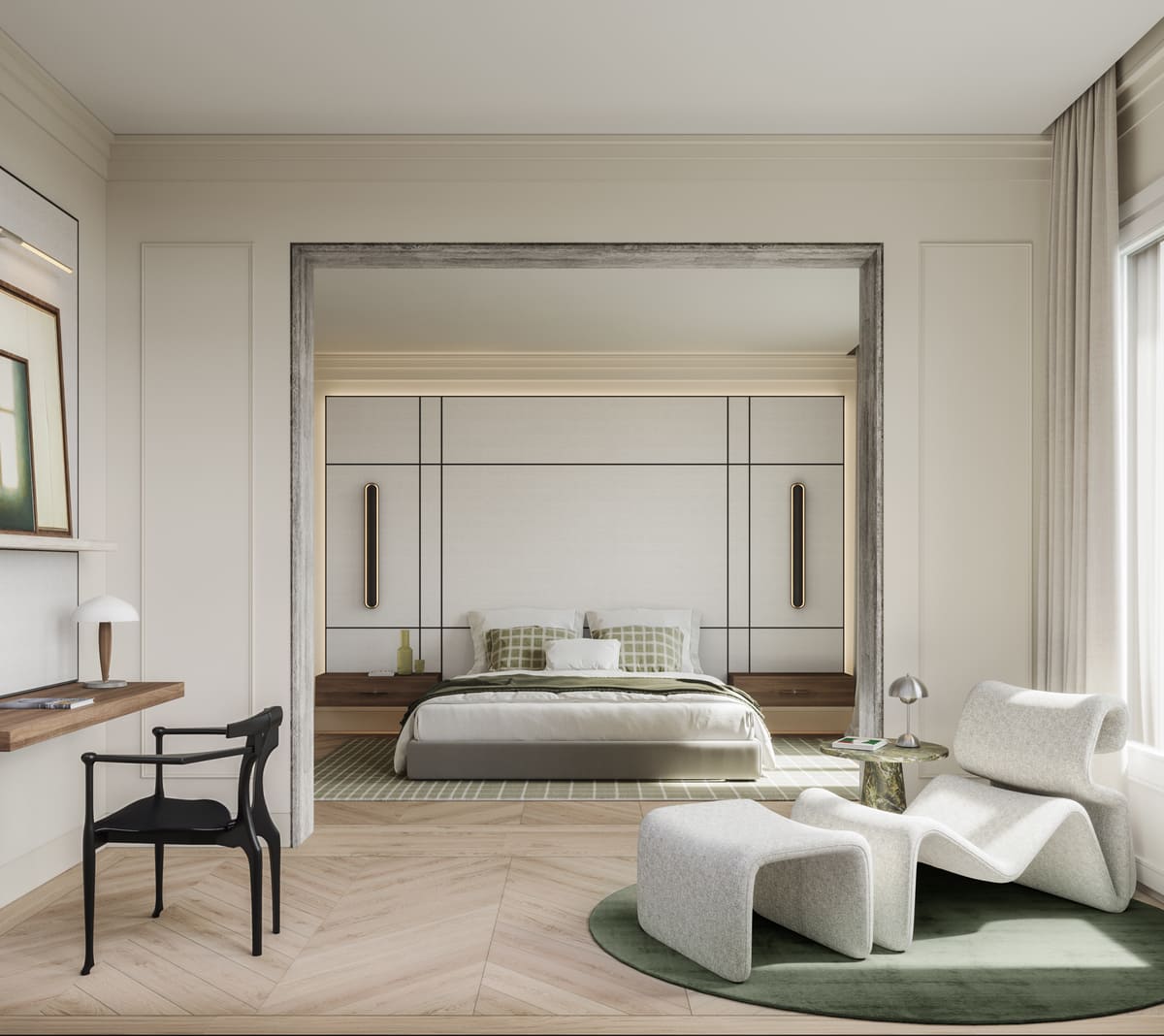 Functionality and design in an urban flat
The flat is on a third floor and features solid oak wood floors throughout all the rooms, unifying spaces and thus creating a sense of continuity in the private and common areas on its opposite sides. The day areas of the flat are found in a shared and open space with the feature of having a 20-meter-long wall facing the street. This is where the large dining room is located, in which three different ambiances have been created, all equally inviting at any time of the day.
Warmth and a timeless atmosphere with a minimalist style
Through the five floor-to-ceiling windows located on the long wall with access to small balconies, an impressive amount of light enters and floods all the common areas. The combination of architectural and interior design has achieved a classic atmosphere that coexists with a minimalist and contemporary style.