Rambla Catalunya Apartment 
Barcelona, Spain
Rambla Catalunya is one of the main commercial and most iconic pedestrian avenues in Barcelona, and over time it has become one of the prime residential locations to enjoy the city centre.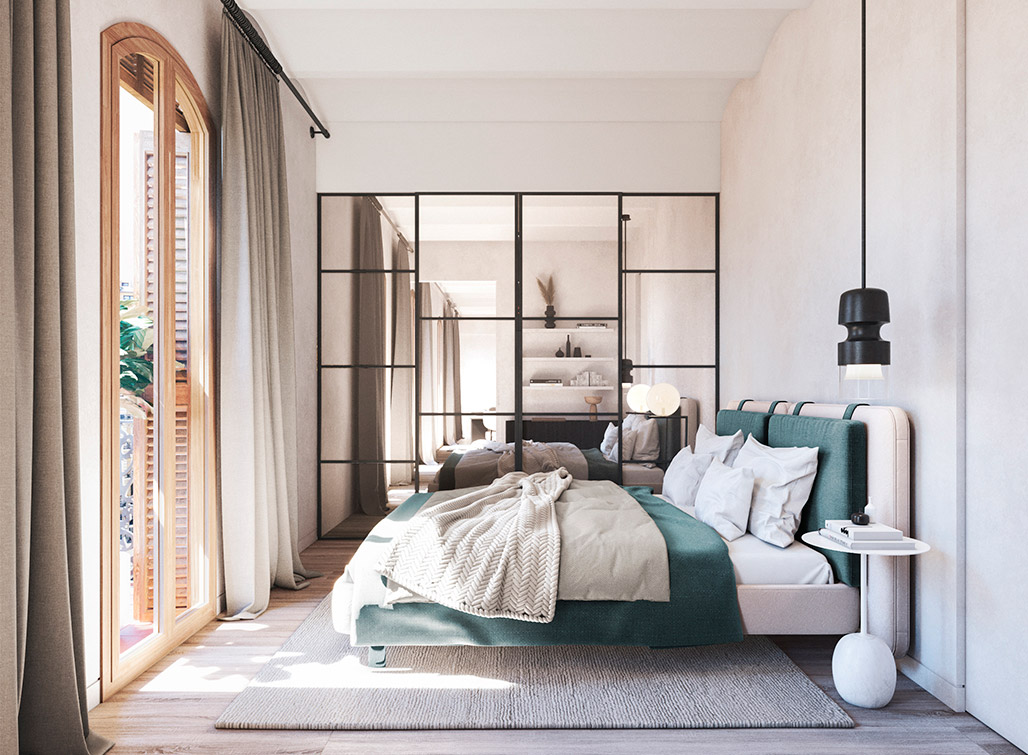 An oasis in the city center
The upper part of Rambla includes some beautiful modernist buildings characterised by ornamental facades and high ceilings and has been the location for one of our prime flat renovation projects.
Natural light and breathtaking views
At number 110 we find this gem, a privileged attic flat, where the amount of natural light flooding in is outstanding at any time of the year. Placed on the 5th floor, it becomes an oasis from which to enjoy fantastic views of the busy Rambla Catalunya.
Our intervention has been focused on the elimination of any previously existing corridors for the creation of open spaces that are visually connected across an uninterrupted façade. In this way we increase the number of communal areas to be enjoyed with family and friends. Organic shaped sofa and armchairs, along with a unique chandelier and optimisation of natural light in the living space, provide a maximum of comfort.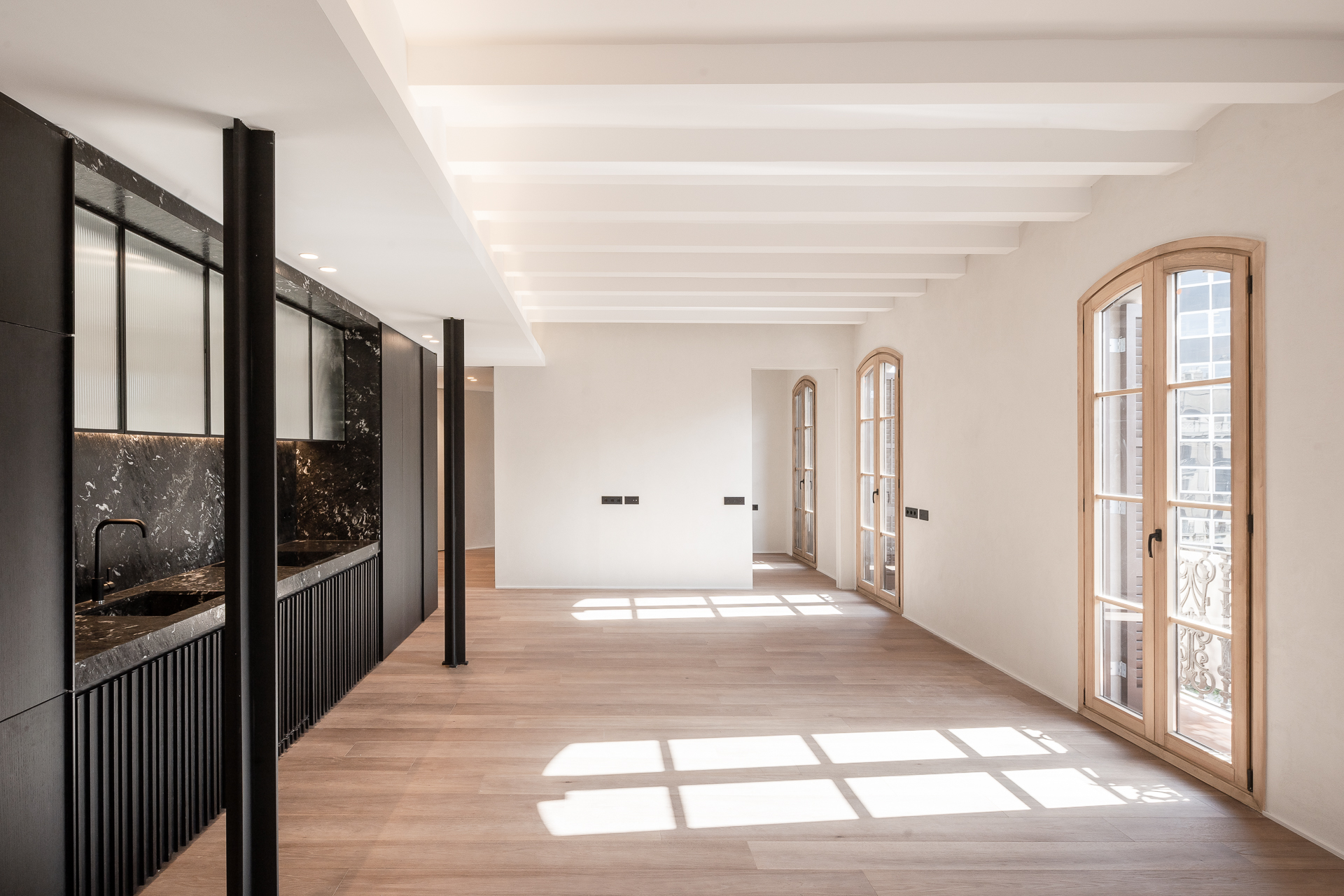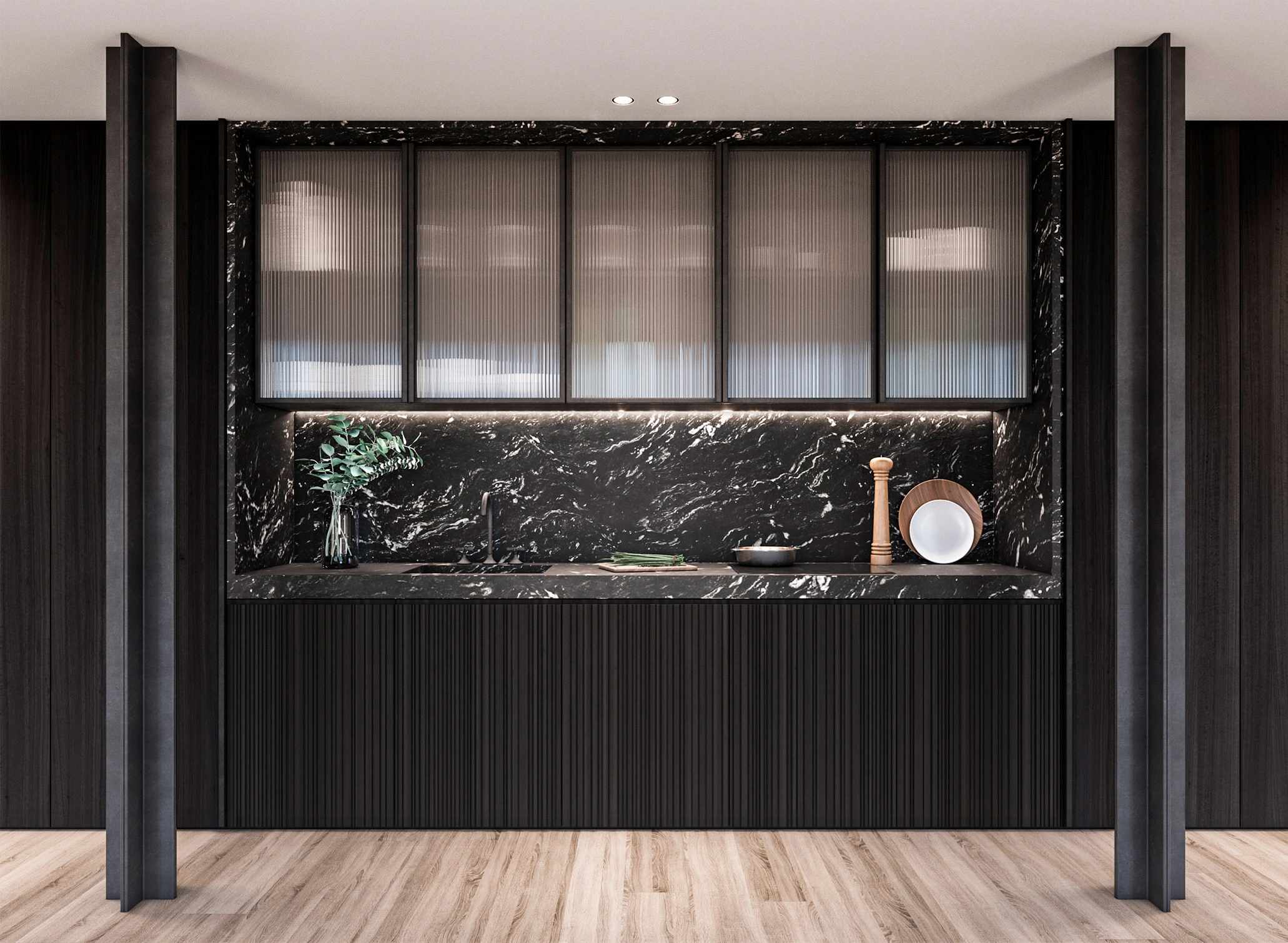 Continuity in the spaces
The flat features 3 double bedrooms and all accesses are through strategically placed sliding doors, hidden in pocket walls in order to maximise and enjoy the continuity of the now unhindered spaces. We have designed a central feature kitchen, with the counter top and back splash finished in black Cheyenne granite, a complete contrast giving rise to a focal point of interest and activity in the living area.
Throughout the flat the finishes are in a neutral palette of natural materials, such as washed and hand brushed oak floors, natural stucco on walls and the use of non-toxic finishings.