Tapestry Loft
London, United Kingdom
The project was born with the clear intent of transforming an old warehouse into a singular and exclusive space that could double as a home and a showroom for a Jewelry maker in London.
The apartment includes two master suites and a great open loft-like space that could double as a showroom and living room, and that could also be shared with the kitchen and dining areas.
A design that maintains the integrity of existing materials
If both, lighting and scale are the main features that define the project, exposed wooden beams and steel cast columns are the main contributors of character and inheritance of the past which are nowadays impossible to achieve in contemporary constructions.
The project intends to respect and maintain the integrity and the industrial past that has defined the character of this grade II-listed century former warehouse originally built for the East India Company for more than 200 years.
The interior spaces have been mainly decorated respecting the existing materials.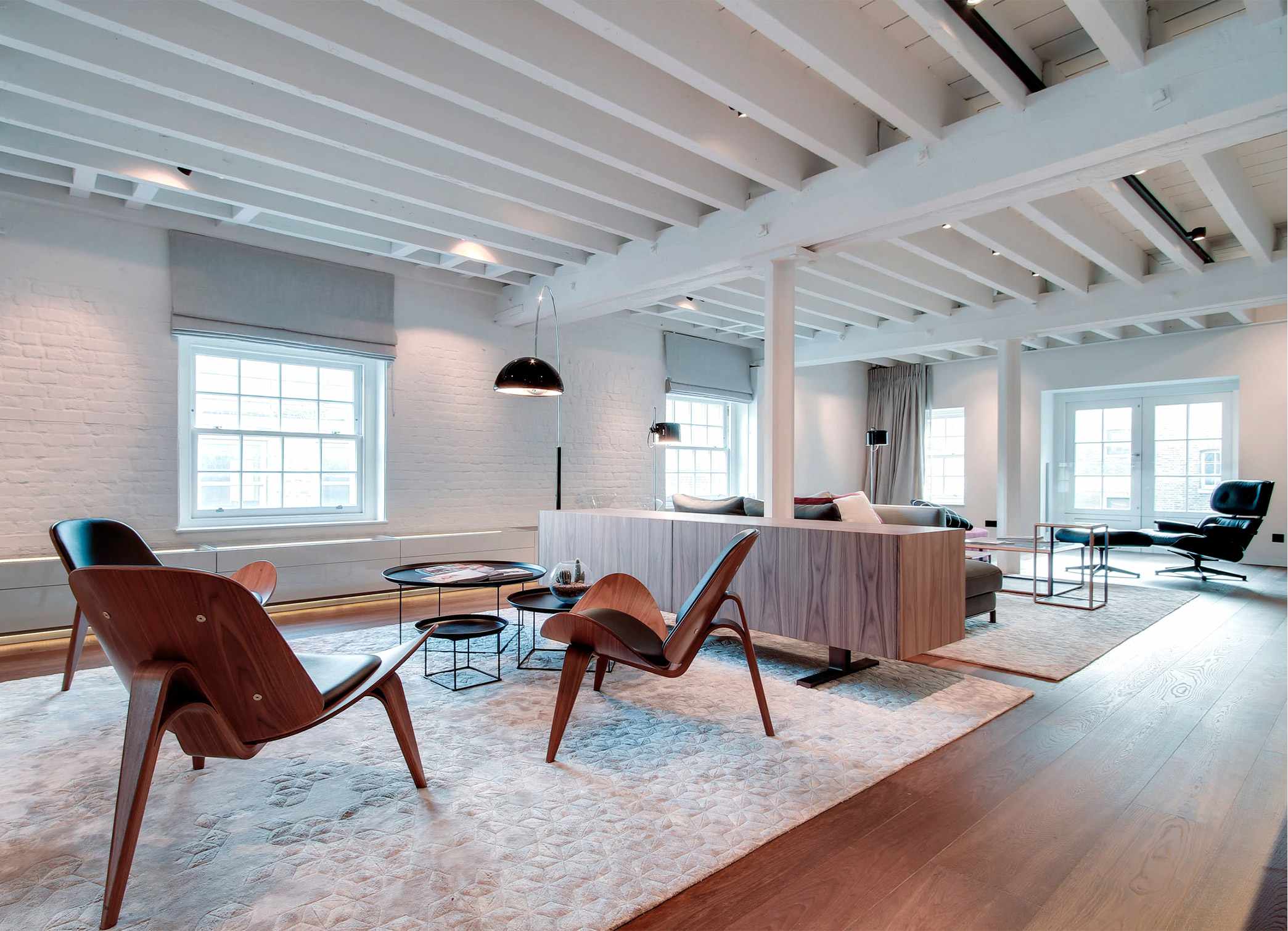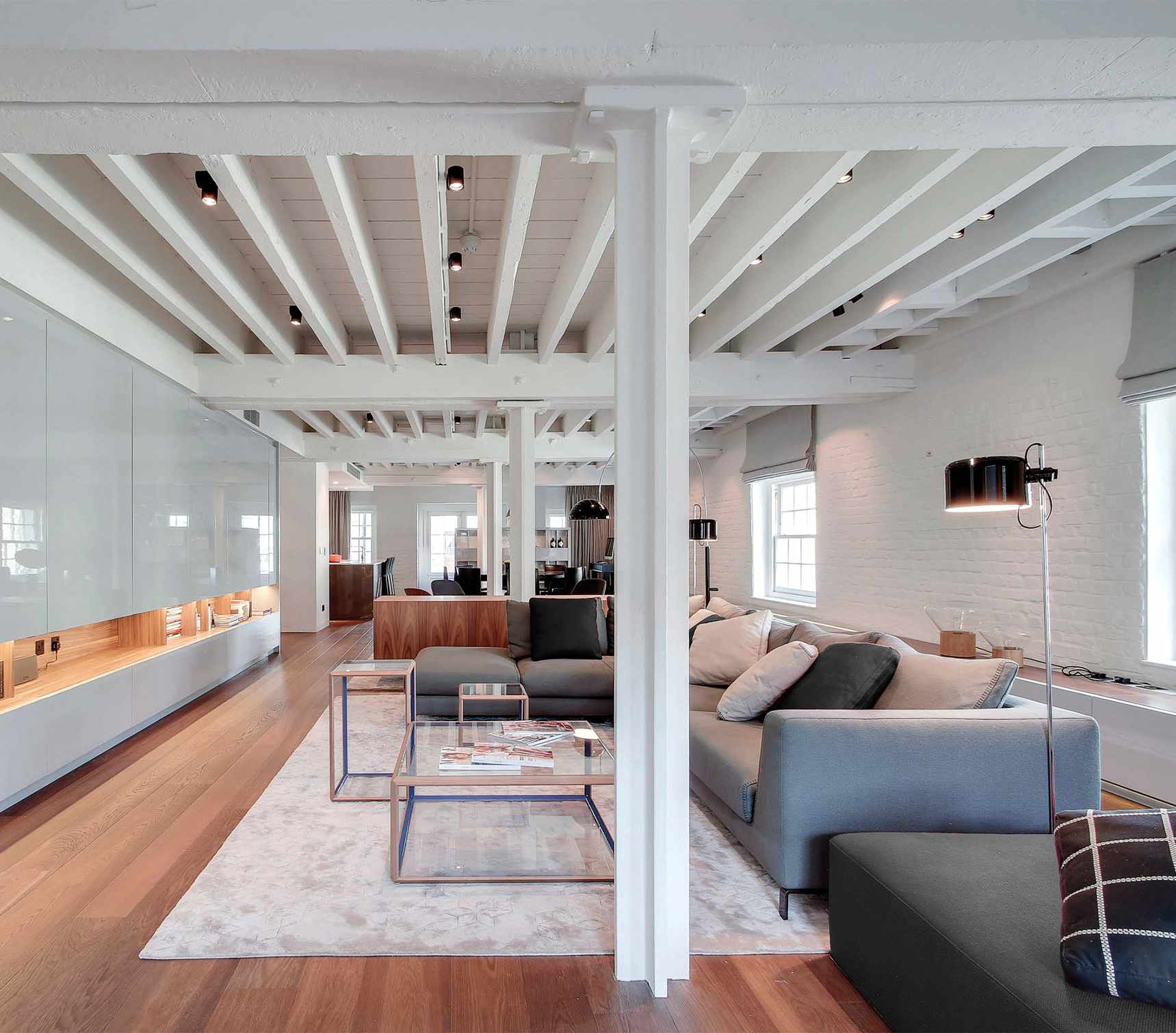 Customised and exclusive selected furniture
LUV has exclusively created a unique handmade floor through tinted Austrian oak parquet, the bespoke process has taken around 6 months to fine tune the intensity of hand brush, tone, grain and cut. The wooden floors appear in contrast with white exposed block walls, and white exposed beams ceilings.
All furniture and fabrics have been personalized and fabricated to measure for the client. The selected brands and decoration products have been thought and chosen to achieve a sophisticated and exclusive environment, enhancing the lifestyle of the client.
Use of marble and wood
Italian emperor marbles and walnut wooden veneers have been used for bathrooms and kitchen.
Gloss wooden lacquers and back lacquered glass finishes have been used to cover the main features, providing subtle reflections and glares that are common in all jewels.
The design has been complemented with high level of security, audio-video package, home automation systems, heated floors and smart lighting.