Zurbano Apartment 
Madrid, Spain
Located in the city of Madrid, this sophisticated flat is, without a doubt, unique. Its impeccable open-plan design, with simple lines, is enhanced by the maximum use of natural light.
Calm style
The chosen colour palette, in light tones, extols the calm style of the apartment, whilst contrasting with the black colour and darker tones of some of the decorative elements.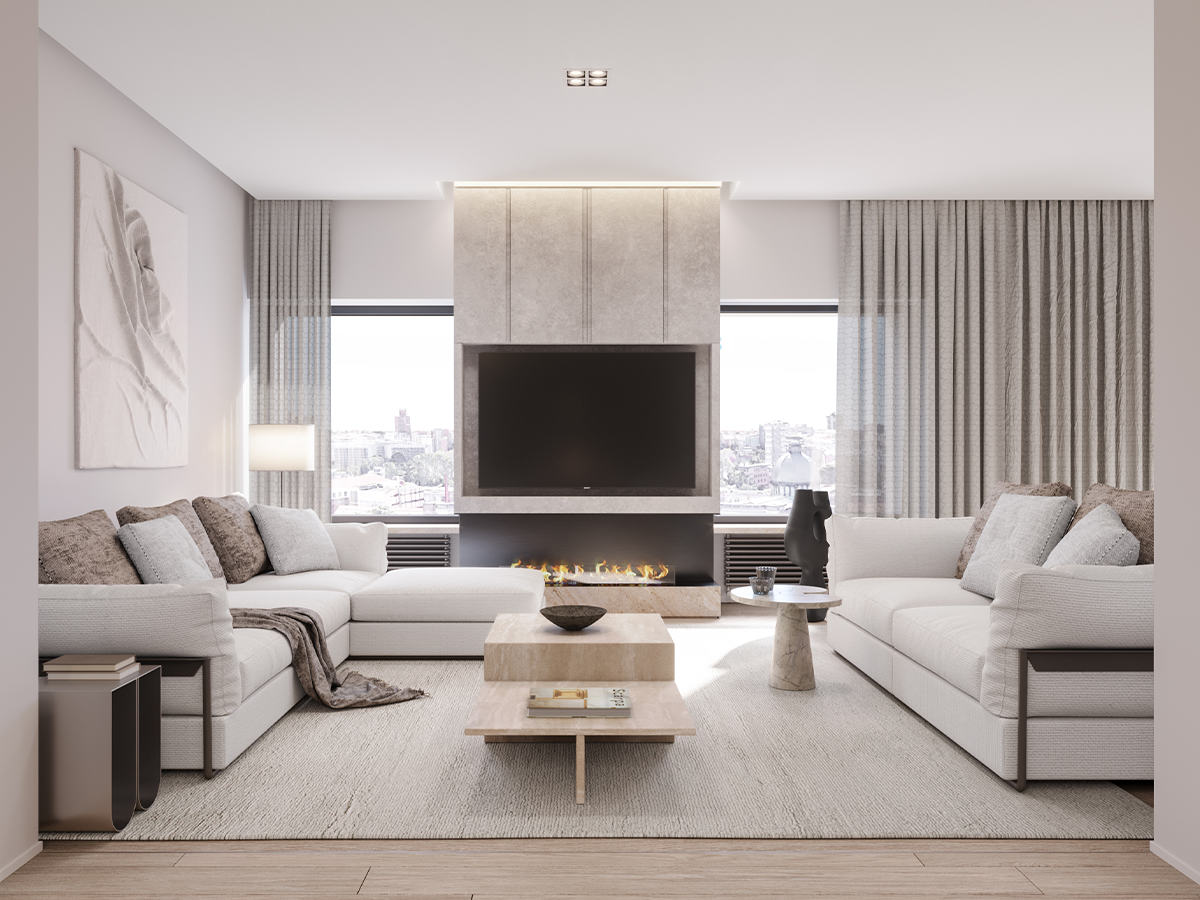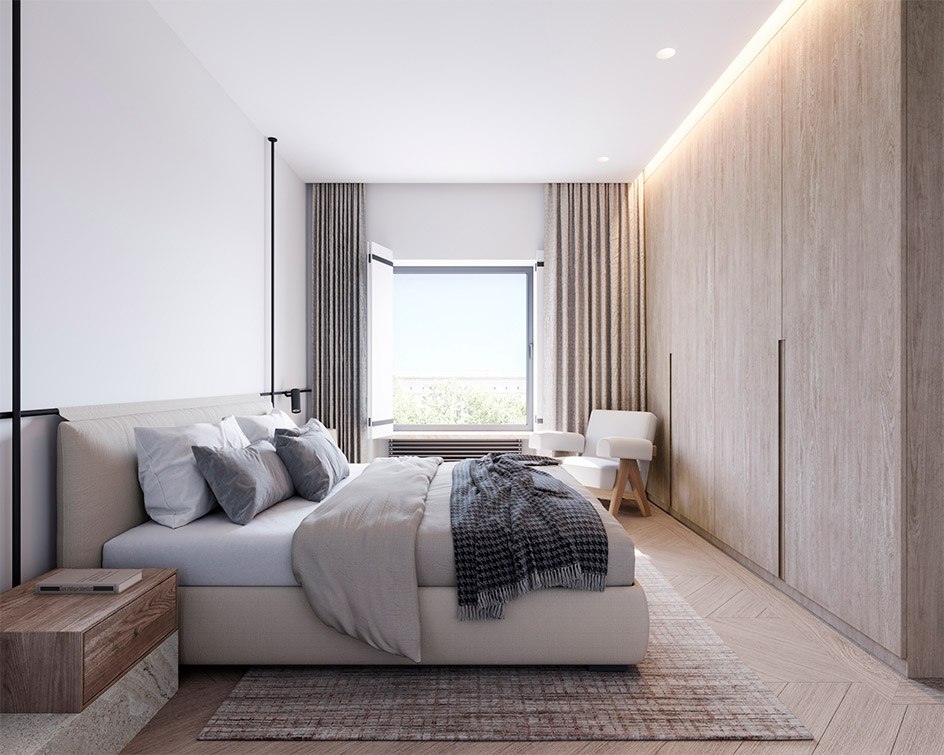 Open plan space and large windows
This apartment, formerly compartmentalised, now features a large open plan space designed to be the centre of social and family life. Thanks to its height, on the eighth floor, the large windows of the dining room offer infinite views of the city of Madrid, adding a very special character and personality to the flat.
The three double rooms are designed following a warm, minimalist style, creating an atmosphere of comfort and serenity that is so necessary in the bustling centre of the capital.