Maison Cap de Barbaria
Formentera, Illes Balears
Formentera, recognized as the jewel of the Mediterranean, is an exclusive paradise with crystal clear waters, incredible sunsets and dreamlike landscapes. In the smallest of the Balearic Islands, where LUV is carrying out several projects, is Cap de Barbaria House. A villa designed to extol the Mediterranean spirit of neutral tones, dry stone walls and play of light and shadow.
The outdoor lifestyle has been the main axis on which this project has been devised. The house is divided into a ground floor, a main floor and a passable rooftop. Throughout each of the different rooms, the combination of decorative elements in light and warm tones, together with noble materials such as wood and stone, create a fluid architectural design that highlights the essence of the island and provides a welcoming and elegant atmosphere.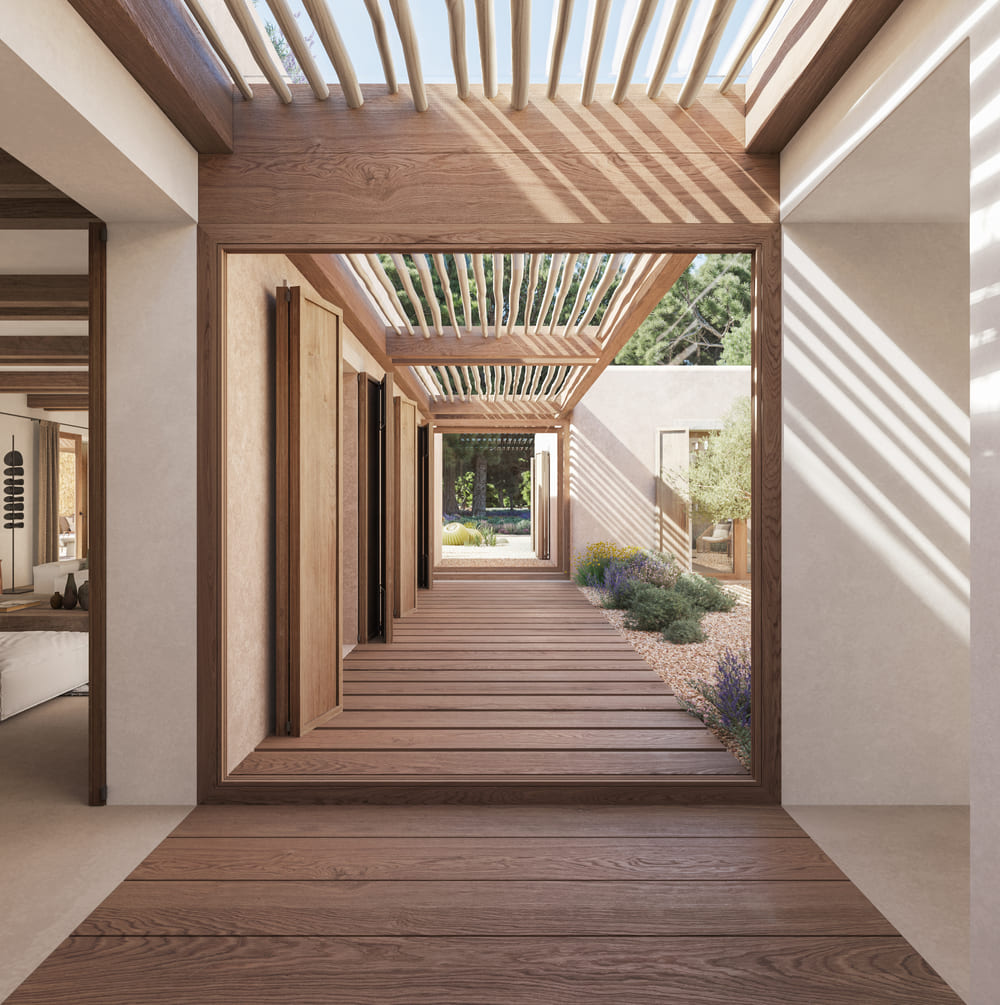 Une oasis pour déconnecter
The outdoor areas have been created as the ideal place to disconnect, escape and relax, characterized mainly by a south-facing pool, a garden with native flora and vegetation and areas covered by wooden pergolas converted into outdoor lounges.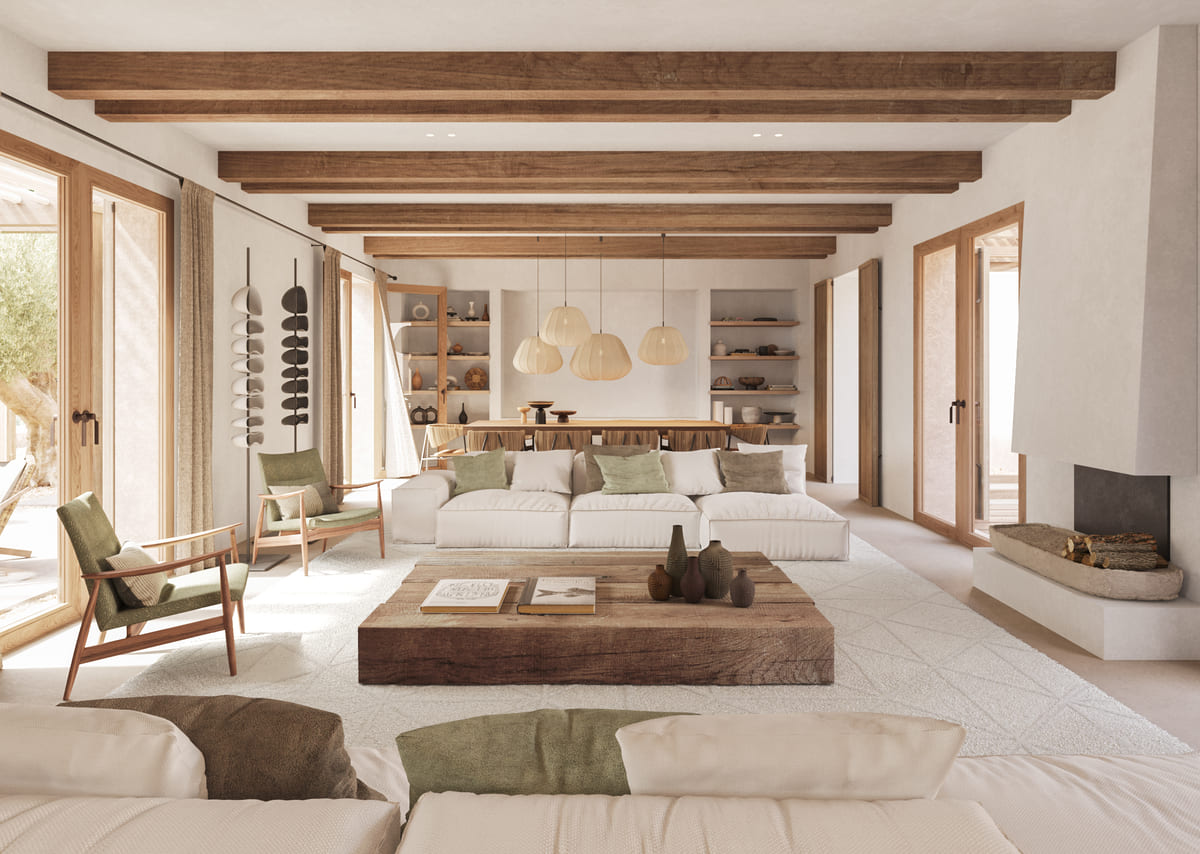 Mobilier minutieusement sélectionné
Each piece of furniture, art and small detail of the interior design of the villa have been meticulously selected to fit the lifestyle of its inhabitants. Cap de Barbaria House has all the facilities expected of a house of these characteristics. In addition to five ensuite bedrooms, different living areas and a kitchen open to the living room, the house has a wine cellar, a gym, an office and a play area.
Le style de vie méditerranéen
The landscape and the environment are integrated with the villa, turning it into a refuge to rest and disconnect, while enjoying the Mediterranean lifestyle. Cap de Barbaria House is a house where relaxation, comfort and the Mediterranean lifestyle go hand in hand.