Axian Tower
Antananarivo, Madagascar
The Axian Tower aims to become the most iconic and representative landmark in Antananarivo, capital of Madagascar, a recognizable yet sculptural skyscraper construction to reflect the values of the under-developed country and its citizens.
A circular design in natural environment
The Tower building hosts commercial areas at the circular base of the building, improving pedestrian circulation around the new wide open three-level patio. Natural light filtering through the vegetation at the central space connects the visitors with the natural environment, promoting a natural and sustainable approach.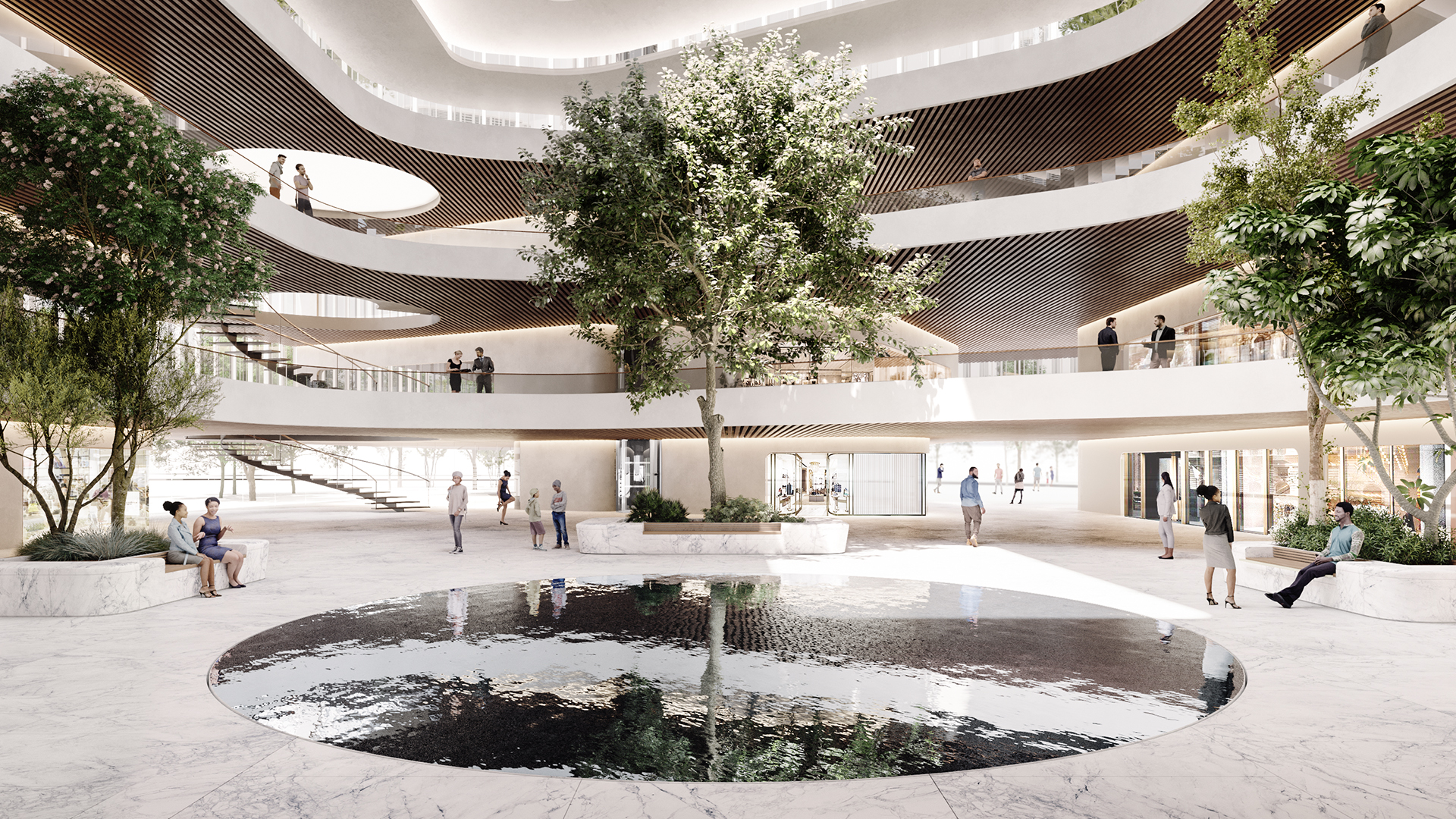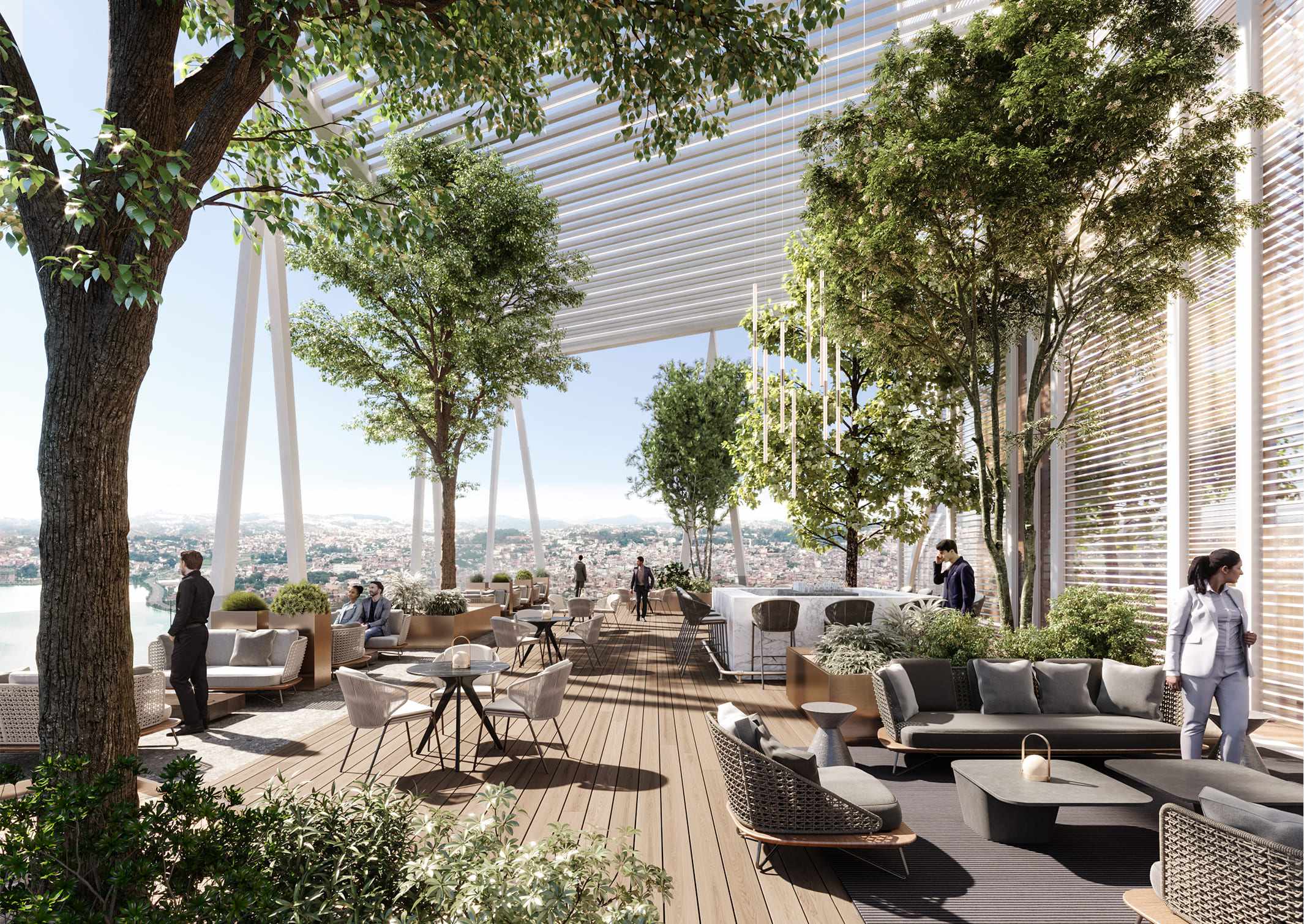 A sky bar with panoramic city views
The 100m high sky bar has a remarkable 270-degree panoramic view over the whole city, it becomes a raised leafy forest, a new viewpoint and 'go to place' for the citizens to enjoy the pleasure of nature and a gastronomic experience whilst at the same time promoting the best businesses in the country.
Sustainable and organic inspiration
The facade is composed of a geometrical mesh that decreases in density as it grows towards the top, an inspiration in the natural growth of nature. The organic approach is also enhanced by the curved glass corners with low emission treatments and the most advanced and sophisticated solar radiation protections.