Sant Celoni House
Barcelona, Spain
This 3-storey residential house that combines different textures of concrete and wood, is designed with the idea of making the most of the natural light that enters all rooms thanks to the large windows throughout the entire house.
A villa with personality
A beautiful architectural villa created in neutral tones that do not interfere with a lifestyle of tranquillity and calm. Wood and white marble details are repeated in the different rooms, giving the house a very elegant personality.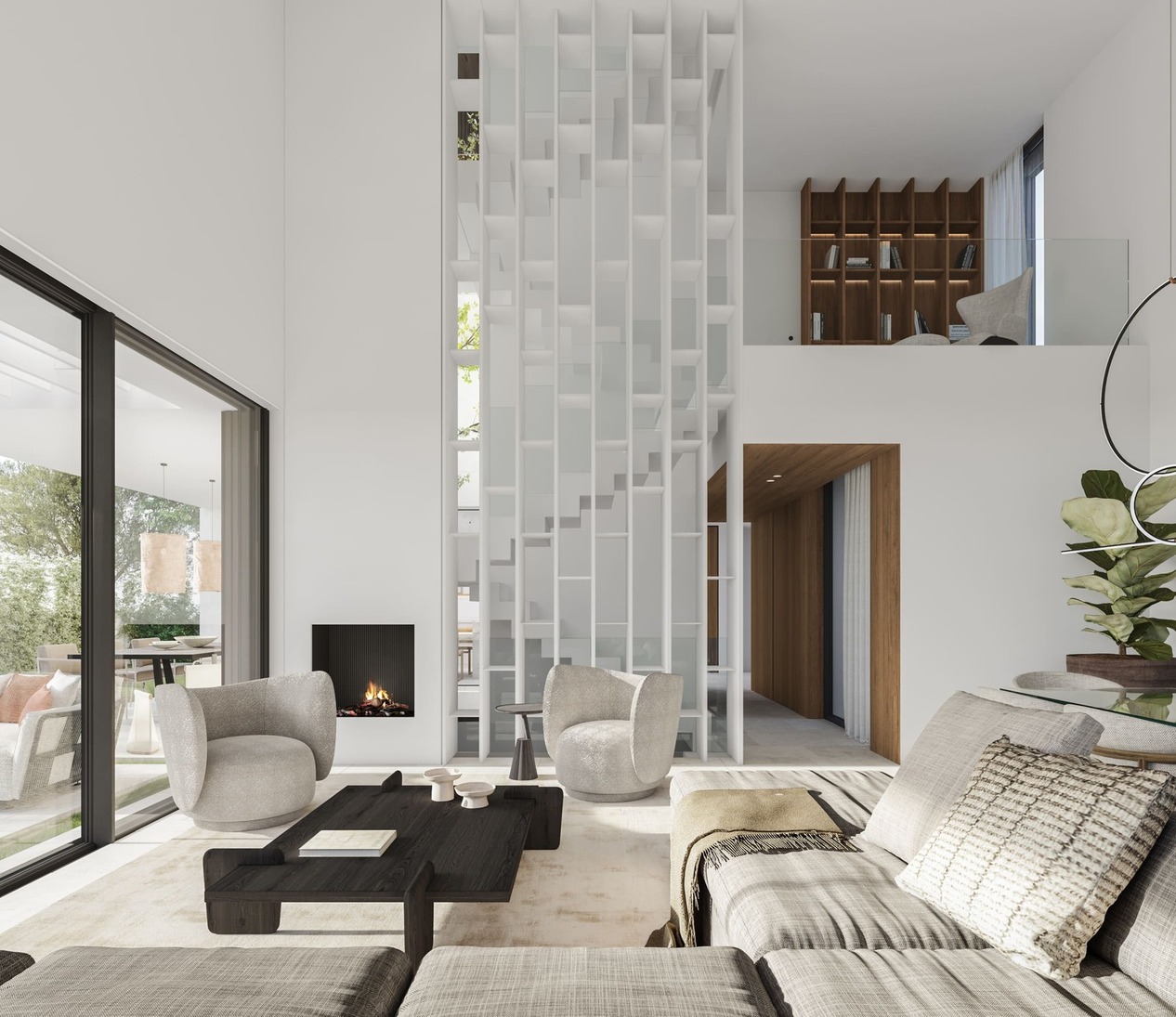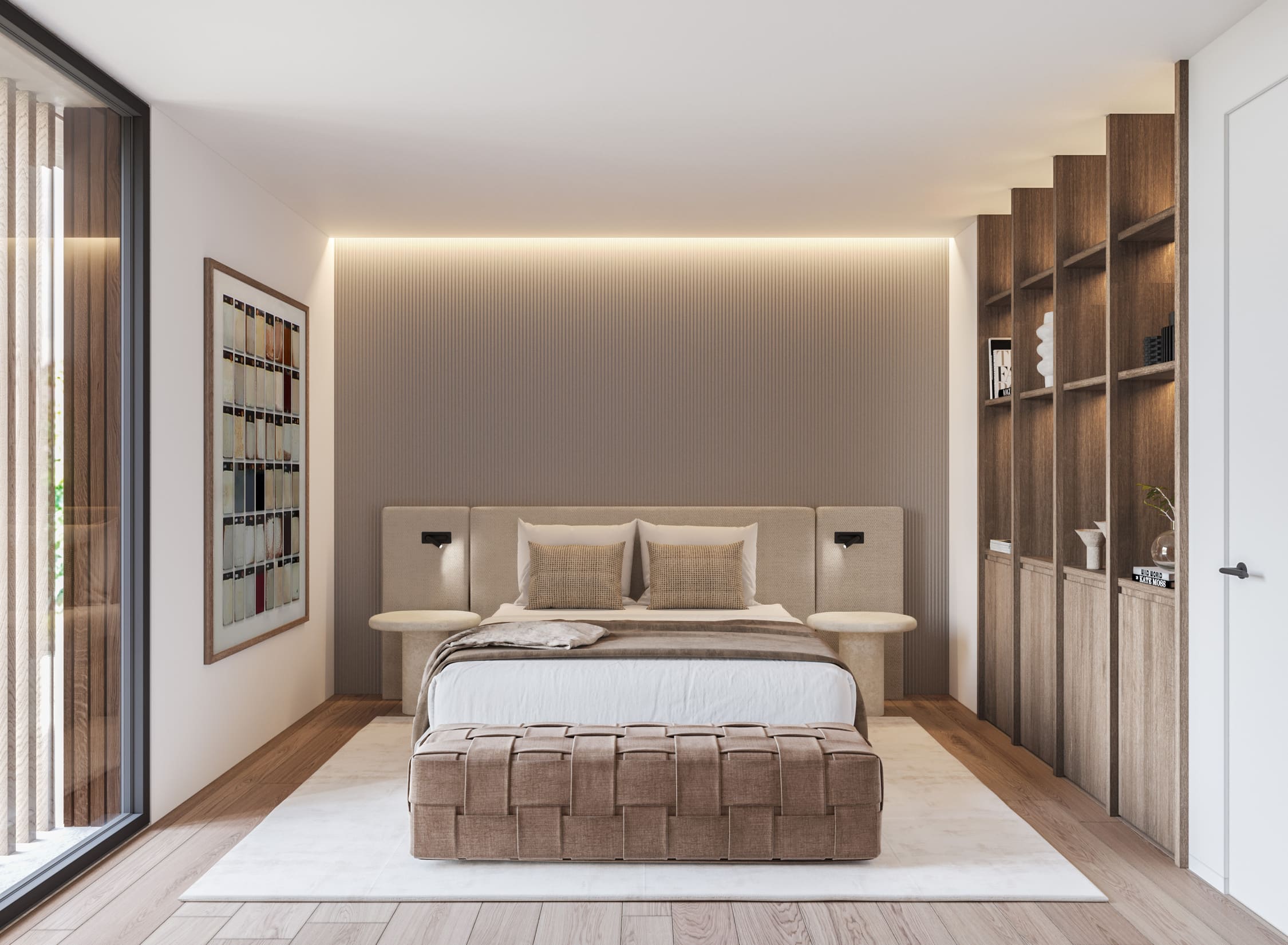 The high ceilings and the interior design of the indoor and outdoor communal areas blur the fine line that separates life inside and outside in the garden.