Laurion Headquarters
Andorra la Vella, Andorra
Offices and work environments have changed radically in recent years. Nowadays, the design and layout of spaces have gained in importance and have evolved significantly, to become open, light and versatile places, designed to influence productivity, creativity and well-being of employees.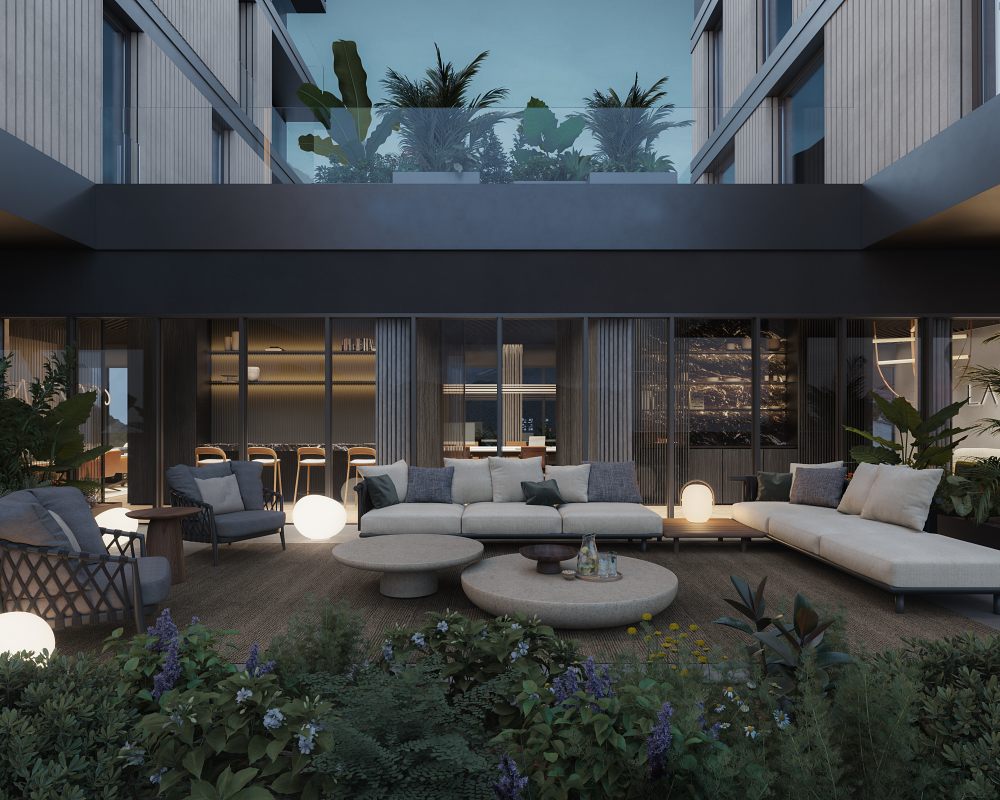 STIMULATING AND FUNCTIONAL SPACES
The intervention of LUV Studio at Laurion Headquarters in Andorra was to transform a corporate space into a workplace that reflects aesthetics, comfort and efficiency. The colours, materials, light and distribution are linked to the habits and rhythms of work, whilst conveying the vision and mission of the company.
In this project, we have created a space with large meeting rooms, work and rest areas, and even a hidden bar customized for moments of free time.
THE IMPORTANCE OF NATURAL LIGHT AND NATURE
Working in an office with natural light reduces the feeling of stress and increases the productivity and well-being of the employees. In this case, natural light floods the interiors thanks to the glazed walls facing the inner courtyard. An outdoor oasis with an array of native plants and carefully selected furnishings in harmony with the office design, creates a versatile space suitable for meetings and casual interactions.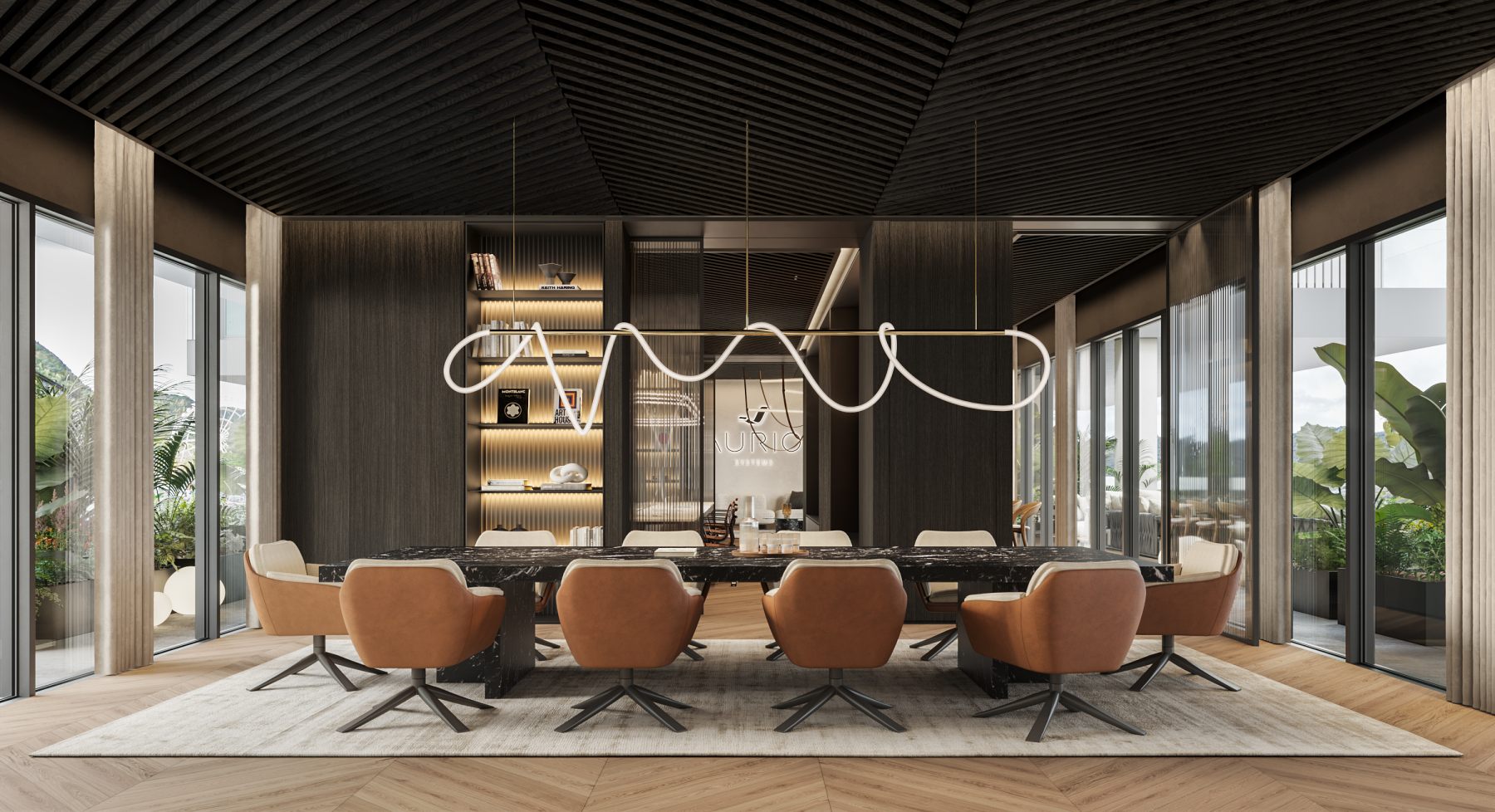 MATERIALS AND ENVIRONMENT
From the reception area and throughout all the rooms, noble materials such as marble and dark wood are repeated, contrasting with other lighter materials and strategic points of light. The parquet flooring throughout the office creates a visual effect of continuity.
The furniture, decorative pieces and art selected for this project complement the contemporary, professional and modern atmosphere that has been created for this office.