Titan Building
Antananarivo, Madagascar
Nature is one of the most powerful assets in a country such as Madagascar so we decided to use it and enhance its relationship with this working environment.
A 8000 m2 office building
We have the pleasure to present the Titan Building which was previously an industrial warehouse and has now been transformed into an 8000 m2 office building in the commercial and technology quarter of Antananarivo, the capital of Madagascar.
The opportunity to use the latest IT communication technologies is provided in this project.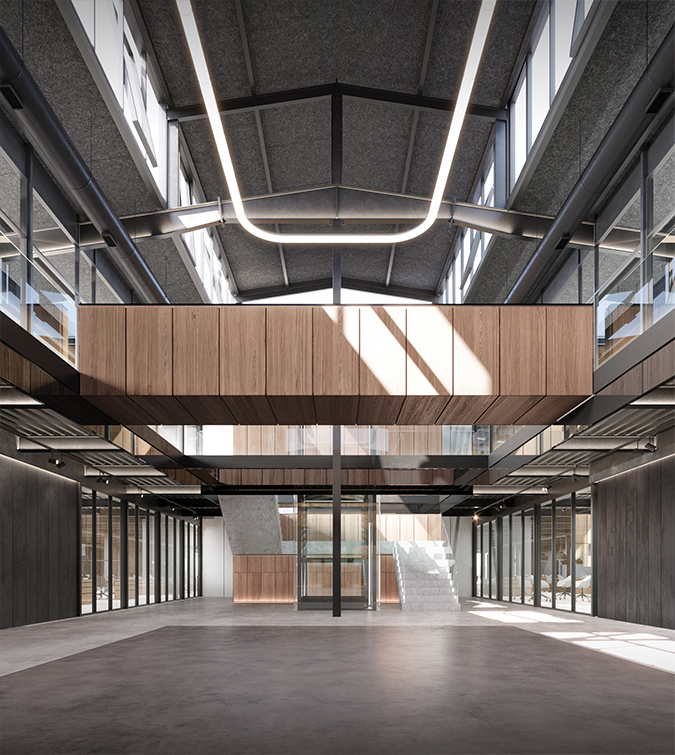 Maximising comfort in the workplace
Taking advantage of natural light and the use of wood in the office décor, leads to the creation of comfort in the work setting.
There is an inner courtyard maximising the presence of nature inside the building and greenery is encouraged to grow in the generous office spaces. The presence of nature itself is just a step outside.