Cas Mut
Ibiza, Spain
Ibiza, known as the White Island, is famous for its crystal-clear waters, soft sand and carefree atmosphere. It is one of the most desired places in which to disconnect and enjoy a break. This villa located in the southeast of the island, combines its aesthetics with the comfort and subtlety of luxury.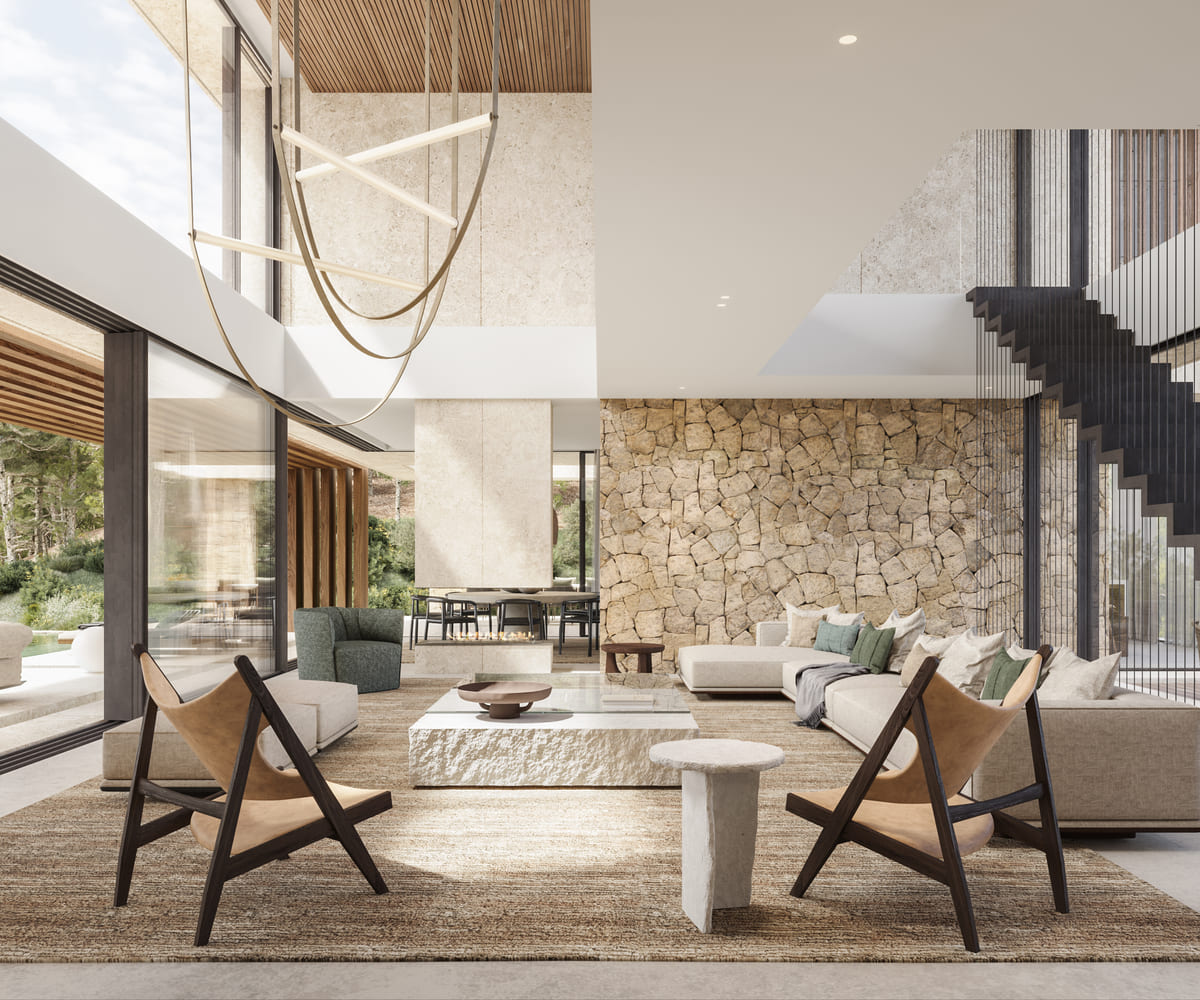 Contemporary luxury on the white island of the Mediterranean
The project combines noble materials such as dark oak wood and the typical natural stone of the island with other neutral and warm tones that blend with darker tones, offering a harmonious contrast throughout all rooms.
Architecture and interior design hand in hand
Architectural elements such as the pergola are carefully thought out to unite the interior and exterior spaces, which complement each other, and form an oasis of serenity. The Villa Cas Mut features impressive windows that flood all the rooms with natural light and allow you to appreciate the incredible sea views.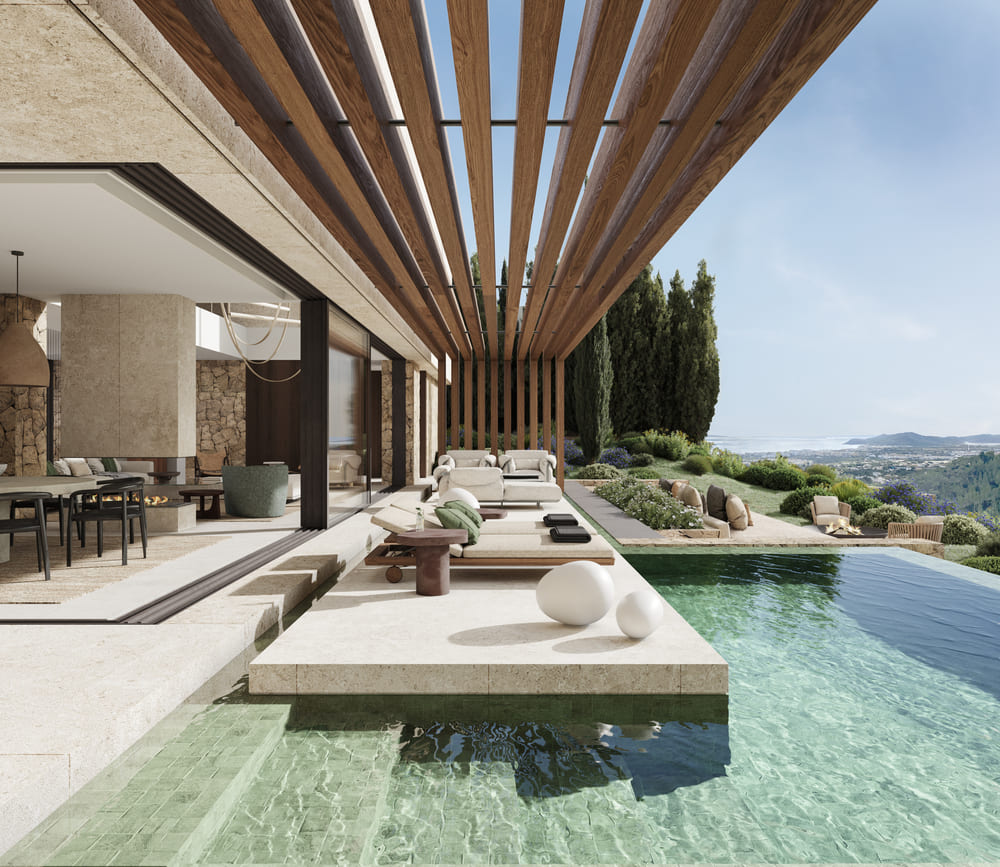 The exterior becomes the protagonist
The garden consists of a south facing pool, surrounded by a chill out area, which allows you to enjoy the island atmosphere and the Mediterranean lifestyle. This space is complemented by a solid Iroko wood porch that offers protection from the sunlight and enjoyment.
The exterior areas mix the natural stone charisma with the nobility of wood. From here, thanks to its views, you can admire a spectacular landscape at any time of the day, especially during a wonderful sunset.